What Do Grey Bars Mean In Screen Time Reports?
This article explains what the gray bar means when you view your Screen Time reports. These reports include how your iOS device is used, apps and websites you have opened and other details. Apple introduced Screen Time in iOS 12. Screen Time offers a lot of data about your iPhone and iPad usage.
Screen Time do not have a dedicated app. Instead, you can access Screen Time in the Settings app. Simply go to Settings > Screen Time. The main purpose of Screen Time is to give you a better idea of in what ways you are spending time on your phone.
See also: What Is Screen Time Password? How You Can Reset It
Screen Time Grey Bars
Screen Time gives you detailed reports, as you can see below: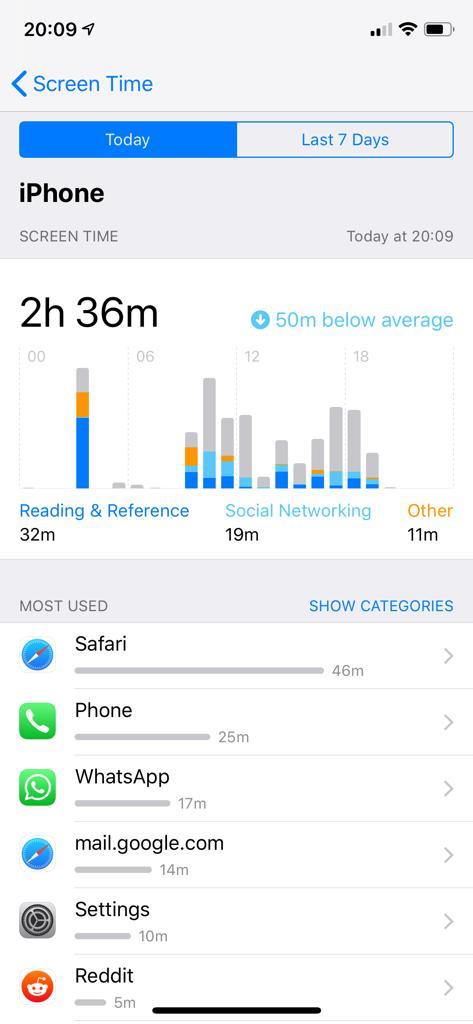 This is the chart of my usage so far for the current day. As you can see, this chart is organized by each individual app or which app category I have used the most on my last 24 hours of usage, like Reading & Reference, Social Networking, Games, Messages etc. Typically there is a legend there that will tell what the colors mean, so you would know and make sense of this bar graph.
See also: What Does Blue Dot Mean On My Home Screen?
As you can see, these bars include grey areas that are not clear what they are supposed to mean.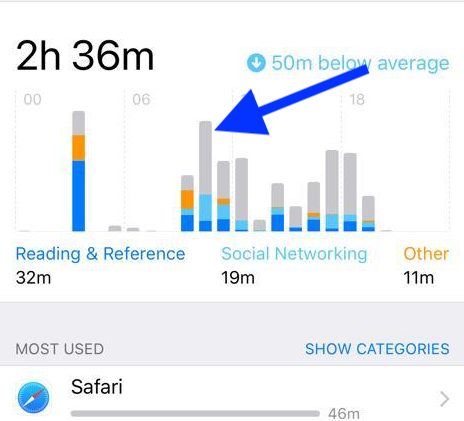 Grey bars in screen time are other features or applications that don't fall into any of the other categories in screen time. However, you can see what exactly they mean. Simply tap Show Categories.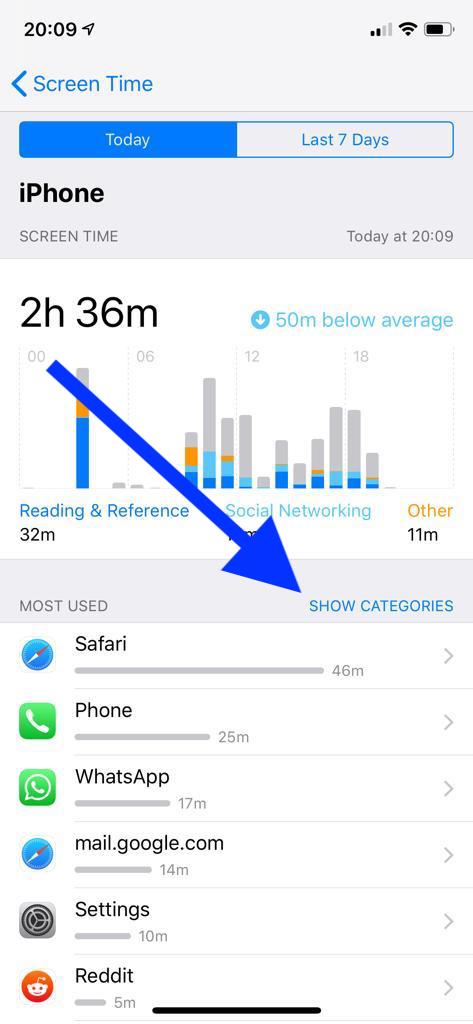 This will show your apps and features categories.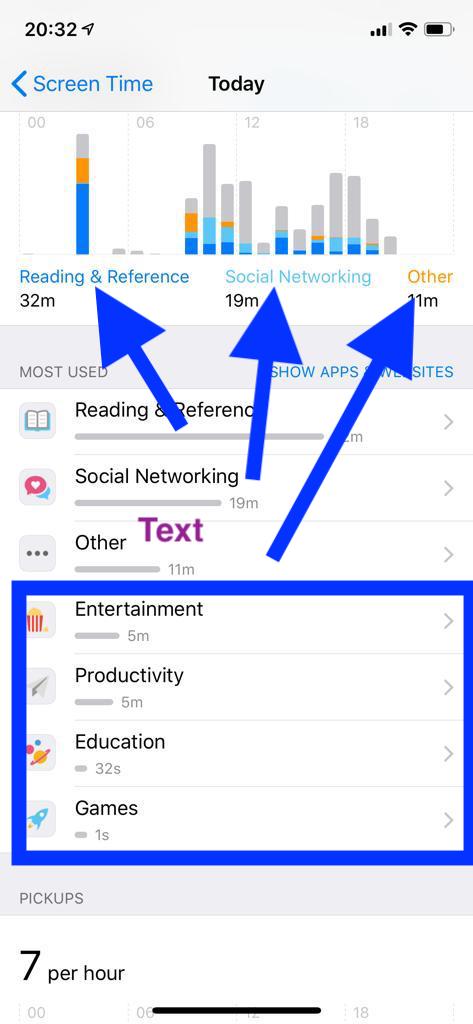 As you can see, my grey bars means "Entertainment", "Productivity", "Education" and "Games". When you tap one, you will get more reports, including specific apps and websites that you have used in this category.
There are 9 categories in Screen Time:
Social Networking,
Games, Entertainment,
Creativity,
Productivity,
Education,
Reading & Reference,
Health & Fitness,
Others.
Your bar graph includes the three most used category. Anything other than these will be shown in grey color.