You Do Not Have Permission to Open the Application, Fix
Several users have reported that they receive the following error message when they attempt to use a scanner with their Mac in Image Capture, Preview, or the Printers & Scanners section of System Preferences.
"You do not have permission to open the application "scanner name". Contact your computer or network administrator for assistance. " The error message further says "failed to open a connection to the device".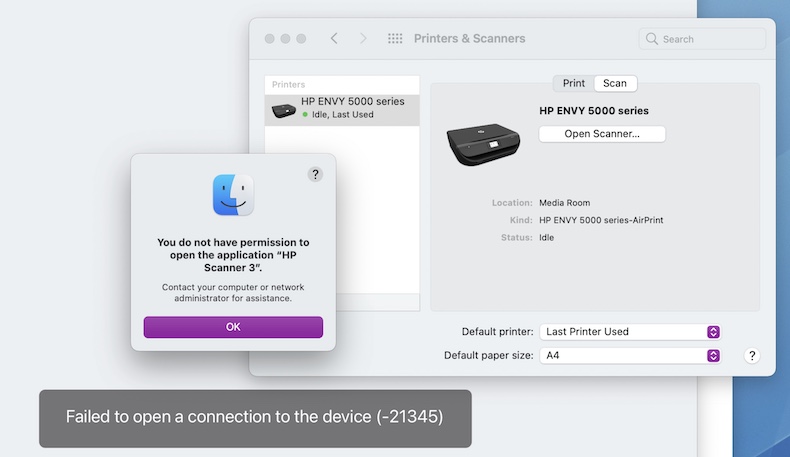 This is an important problem. If you are having this issue, you will not be able to use your scanner. It appears this error prevents users from connecting to their scanners. This article explains how you can resolve this problem.
1. Quit all apps that are open. You can quit an app by choosing App Name > Quit App.
2. In the Finder, click the Go menu in the menu bar and select Go to Folder. Or alternatively, you can press the Command+Shift+G keys together.
3. Enter the following and click Go.
/Library/Image Capture/Devices
4. The Devices window will open. Find your scanner. The scanner name will be in the error message as the error message is followed by the name of the scanner driver. Open the by double-clicking it. Nothing will open.
5. Now close the Devices window and try to begin a scan.
If these steps does not help you and then try:
1. Again follow these steps and open the devices window and find your scanner driver.
2. Right-click (control-click) the scanner name and click Get Info.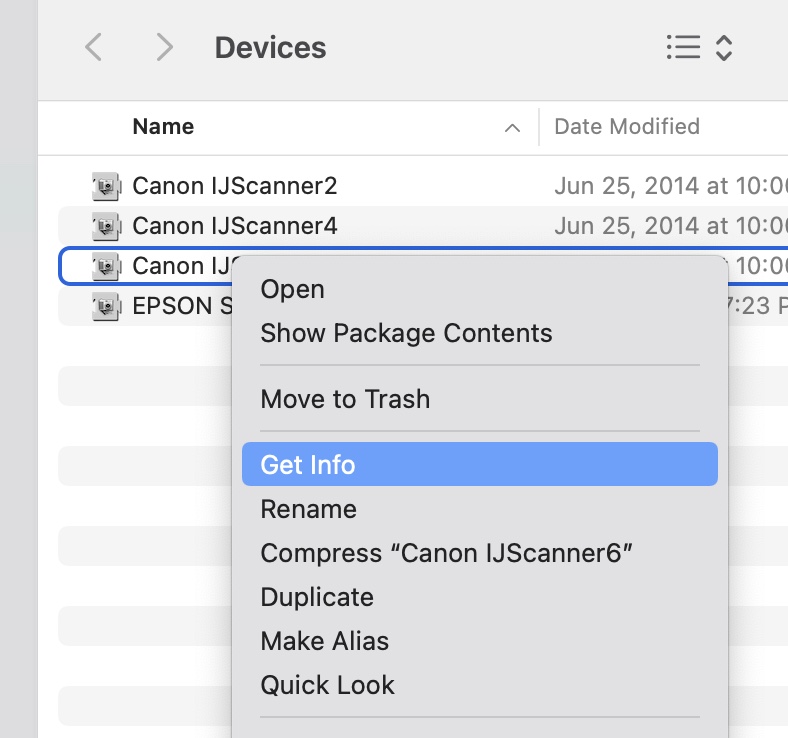 3. Open the Sharing & Permissions section if it is not visible.
4. Ensure that the "system", "admin" and "everyone" have Read & Write privileges. If not, click the lock icon and unlock the section by entering your administrator name and password. And choose "Read & Write.

5. Now test your scanner, does it work now?
See also: