How to Add or Delete Calendars on Mac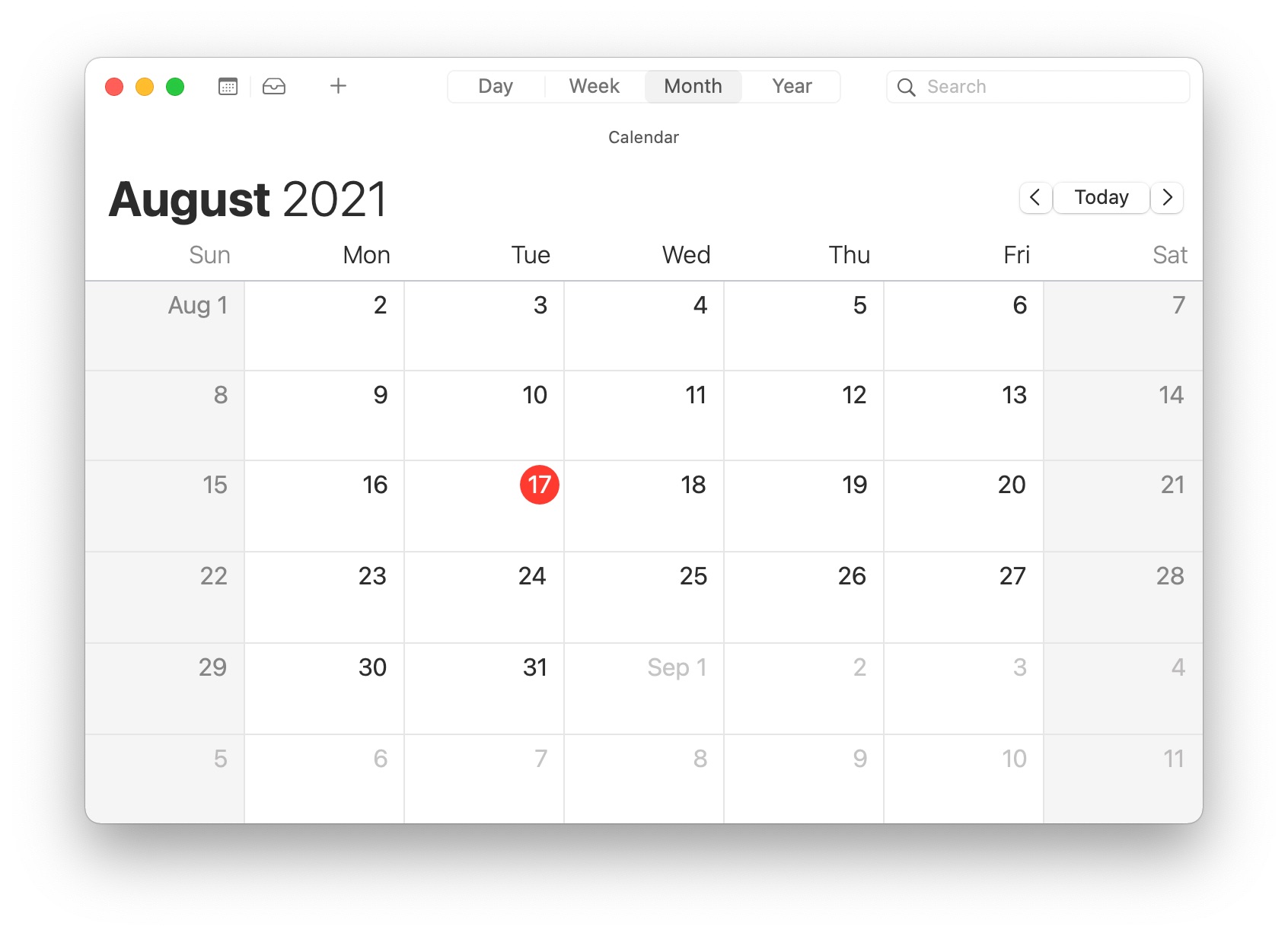 You can add calendars to the Apple Calendar app and use a different calendar for work, school, social, etc. The Calendar app allows you to view multiple calendars at once; the events of each calendar are shown in that calendar's color. This is a nice way to visually discern what types of events you have coming up.
If you have already been using the Calendar app for awhile, you may have calendars you would like to delete. Sometimes this is not as straightforward as you might hope. In this article, we will tell you how to add and delete calendars from Calendar, including what you can do to get rid of calendars from other sources, such as: work calendars, Google and Google Classroom calendars.
How to Add a Calendar
Open the Calendar app on your Mac.
Go to the top menu bar and select File, then choose New Calendar.
Type in a name for your new calendar.

See also: How To Create a Family Calendar
How to Delete a Calendar
If you don't see the list of calendars, go to the top menu and choose View > Show Calendar List.
In the calendar list on the left, click on your calendar's name.
Go to the top menu and select Edit > Delete.
If you are having trouble with Calendar spam, see How To Stop iCloud Calendar Spam.
If you Can't Delete a Calendar
You may not be able to delete a calendar – if the delete option is greyed-out. There are a few situations where this can happen:
You have a delegated calendar. This happens when someone has given you access to their calendar account. You can choose not to show this calendar.

Go to the top menu and select Calendar > Preferences.
Click on Accounts and then select the account.
Click on Delegation. You can uncheck the box for the calendar under the Show column.

Google calendars: If you have a calendar from a Google account, you will have to delete the calendar from Google. You can access your google calendar by going to calendar.google.com; make sure you are signed in with the appropriate Google account. The list of calendars appears on the left, and if you mouse over the calendar name, you will see an X (for calendars you can unsubscribe from). Click the X to unsubscribe. To check that it is removed from your Mac's Calendar app, click View > Refresh Calendars.

If there is only one calendar for a particular account, you can't delete it. There are a couple of options:

Uncheck the calendar from the list on the left side of the calendar window so that calendar won't show.
If you don't need to use the calendar's account with Calendar, go to the top menu and select Calendar > Preferences. Click on Accounts, then select the account. Click on Account Information (if necessary) and then uncheck Enable this account.
Related Articles: