Apple Watch Keeps Saying Authenticating, Fix
You may run into an issue where your Apple Watch keeps showing a message saying, "Authenticating. Please ensure you are logged in on your paired phone," as you can see below.
The problem is that this authenticating screen shows up randomly. It is also confusing because the message is not clear about what to do. It says to go to the paired iPhone, but it does not say what is causing this, where and how to log in to authenticate. For example, is this an Apple ID issue? Thus, users have no choice but to press the digital crown (wheel) to exit this screen. But then this authenticating message appears again and again. In this article, I explain what causes this issue and how you can fix it.
How to stop the Authenticating message on Apple Watch
First, I should say that this is not an Apple ID problem. Instead, a third-party app is causing this problem. From the reports from users who have had this particular problem, the most common app causing this is the Audible app. Do you have Audible installed on your watch and iPhone? If the answer is yes, then it is probably the culprit for you as well. You can determine what app is causing this by checking the recently opened apps. Simply press the side button once. And then, scroll up and down to find the problematic app. Here is how you can fix this once you determine the app:
Uninstalling and then reinstalling the app fixes this problem. For the purpose of this article, we will assume it is Audible. Of course, if you do not use the problem app, e.g., Audible, you do not need to reinstall it; then your problem will definitely be fixed. Here is how you can uninstall and reinstall the app:
Open the Watch app on your paired iPhone.
Tap the My Watch tab.
Scroll to the Installed on Apple Watch section.
Tap Audible and then turn off Show App on Apple Watch. We just deleted the app from the watch.

If you do not need it, do not reinstall. Stop here and check if you see the "Authenticating" message again.
But if you want to continue using the app. Do not exit this screen. What you should do is turn back on Show App on Apple Watch after turning it off. If you already exited the screen, you can reinstall the app by going to Available Apps and tapping Install.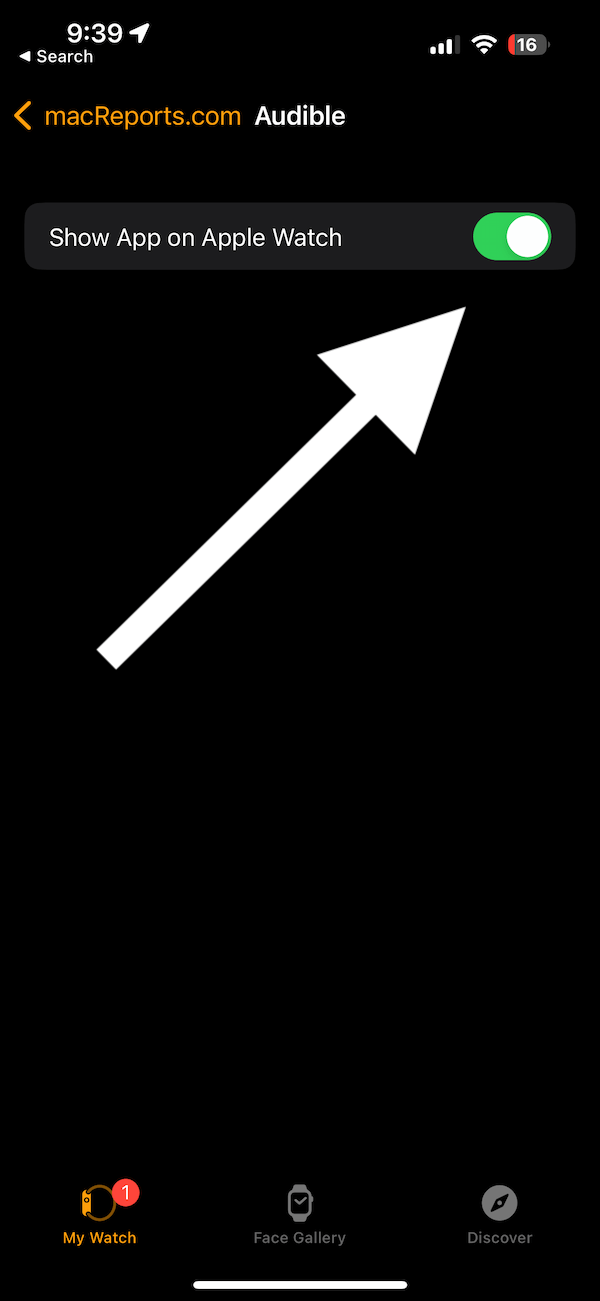 Related articles