Facebook Messenger Not Working After iOS 17 Update
Some users have been complaining that Facebook Messenger stopped working for them. They say that the app is crashing or not opening. When users try to open it, it just disappears, even though it appears to be running when the App Switcher is opened. They have further said that the Messenger app was working before updating to iOS 17.
When affected users open the App Switcher (which can be opened by swiping up or double-pressing the Home button) to see the recently used apps, Facebook Messenger shows up there with a blank white screen and a Meta logo in the middle, as you can see below: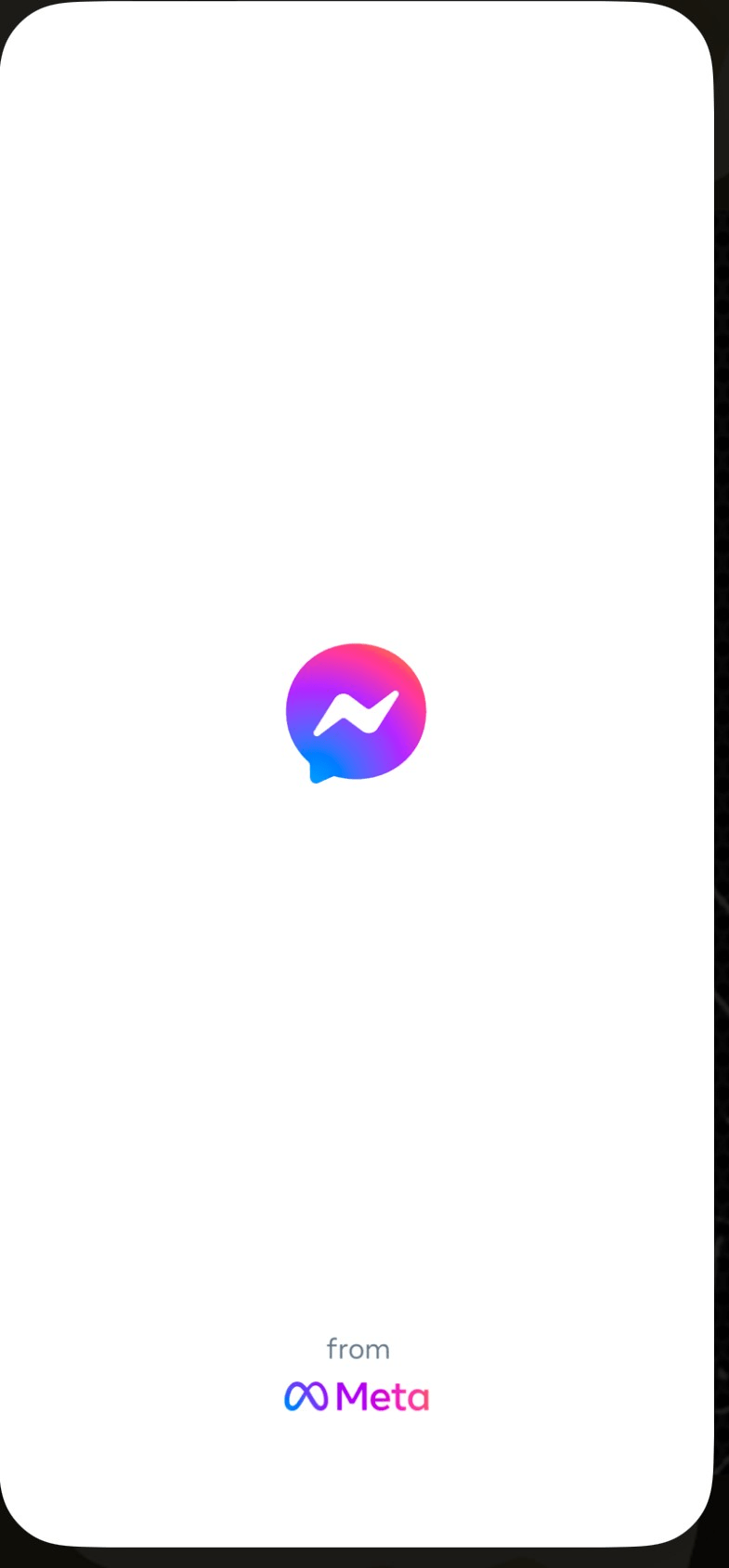 Facebook Messenger, now known as just Messenger, is a popular messaging app used by many iPhone users. If you are having issues, you can try the following:
Update the app
Ensure that you are using the latest version of the Messenger app:
Open the App Store on your iPhone.
From the options at the bottom, tap Search.
In the search field, type Messenger and hit Search.
From the results, find the Messenger app. If the app says Open, this means that there is no update and you are running the latest version. If it says Update, it means there is an update. Tap Update. As you can see in the screenshot below, Messenger is up to date, but there is an update for Instagram for me.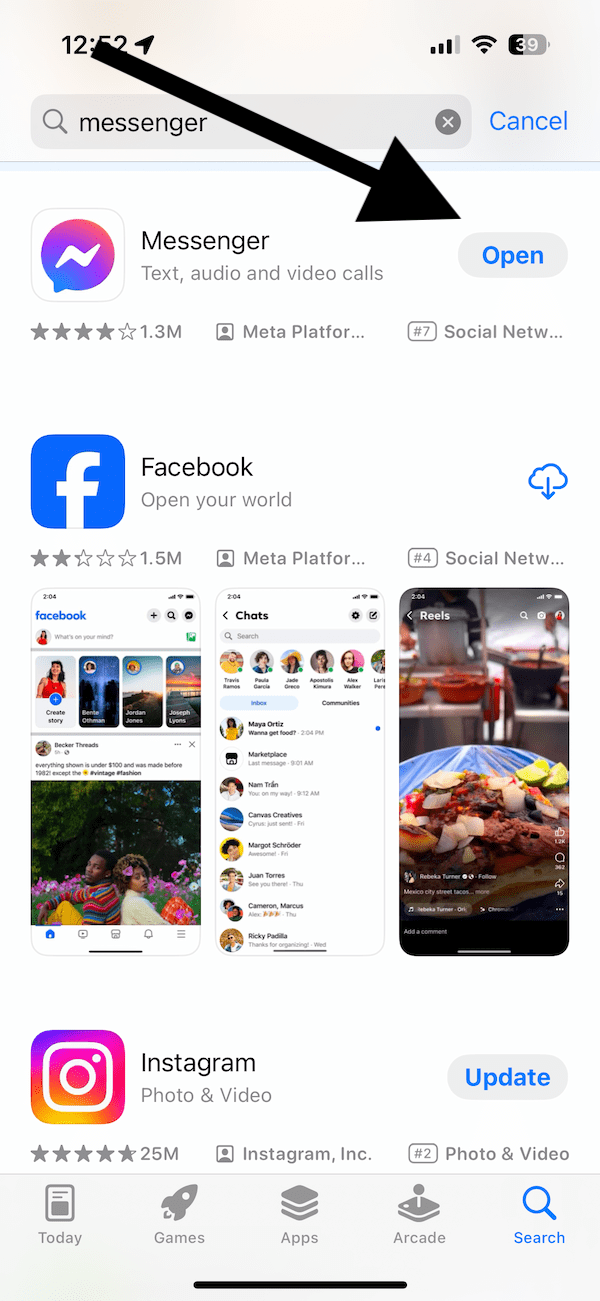 You should note that if you have turned on automatic app updates, they don't occur immediately. You should still follow the steps above to update.
Update your iPhone
We know that your Messenger problem started after a recent update to iOS 17. Apple continuously releases updates to iOS 17, like iOS 17.0.1 or 17.1, etc. Please ensure that you have the latest iOS 17 version. On your iPhone, go to Settings > General > Software Update. If there is a new version, you will see it there. Then tap the Update button and follow the onscreen instructions.
Restart your iPhone
This may be something to do with your iPhone. Restarting may put everything back into a working state. To restart your iPhone, follow these steps: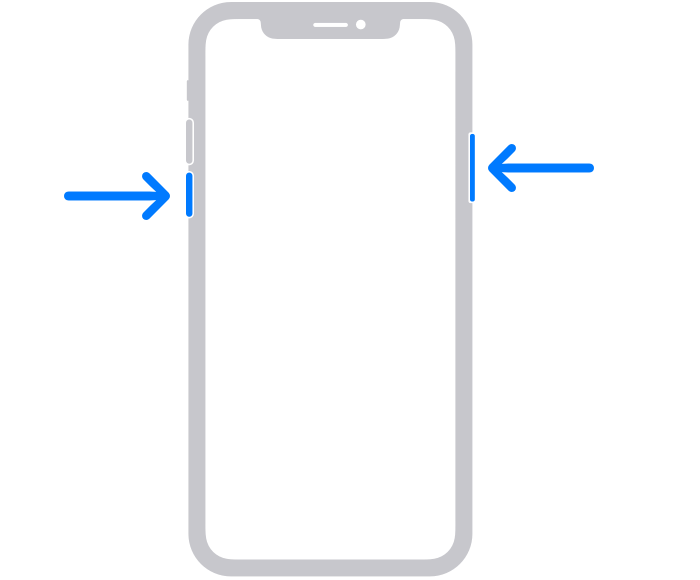 Press and hold the Side and either of the Volume buttons (Up or Down).
Keep pressing the buttons until you see the power-off slider. Then, release the buttons.
Drag the slider.
Wait until your iPhone powers off, which may take several seconds. Then press and hold the Side button again. Release the Side button when you see the Apple logo.
Change the text size
It seems that this fixed the problem for many. These steps will slightly change the font size on your iPhone.
Open Settings and tap Display & Brightness.
Tap Text Size.
You will see a slider. Drag the slider slightly to the left to make the fonts a little smaller.
Exit Settings and now try to load Messenger.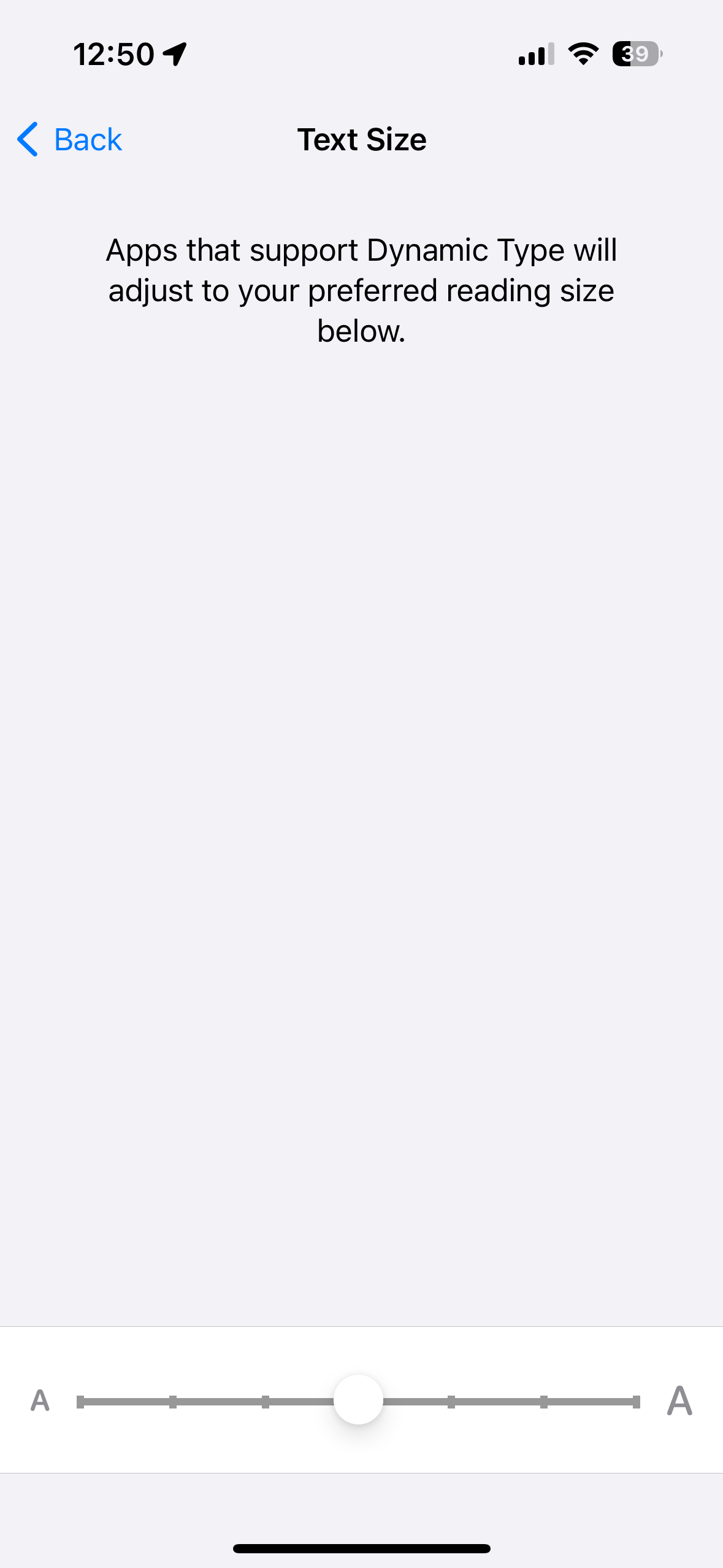 Related articles