Group Name Not Showing Up When Composing Text or Sharing through Messages
I was having this issue as well; I could not find group names in the Messages app. This issue would occur when I tapped the Compose button in Messages and when I wanted to share content through the Messages app.
The "To:" field in the New Message window is also a search field. As you type, matching contacts are supposed to appear. There are three dimensions to this problem:
You open the Messages app and tap the Compose button. The New Message screen appears. When you start typing letters, matching contacts, including group names, are supposed to appear so that you can tap one to select to send your message. However, in this issue, groups were not appearing. Strangely, individual contact names would appear without an issue. Only group names were affected.
You can also share photos, videos, songs, albums, URLs, news and more through the Messages app across a variety of apps that support this feature. How this works is that you tap the Share button in supported apps and choose Messages once you find content you want to share with others. You can share with an individual contact or a group. It appears that users are having a unique problem when they want to share an item with a group. In this problem, the group name does not appear as a recipient in Messages.
If the search field (not the "To:" field) in Messages was used to search for a conversation, the group names would show up.
A group name is supposed to appear when you start typing the group name. You will see recipient suggestions based on what you enter. Usually, entering a few letters is enough for the group names or contact names to appear. Then you can tap the name you want, and it will be auto-completed. Users have said that even when they type the full group name, it still won't appear. As I stated above, I was having this issue as well, but I was able to fix it. In this article, I explain how you can fix this problem.
Group names missing when writing a message?
This is a Siri and Search problem. Here is how you can address this:
On your iPhone or iPad, open Settings and go to Siri & Search.
Scroll down to find and tap on Messages.
Now turn on "Learn from this App." If it was already on, turn it off, wait a few seconds, then turn it on again.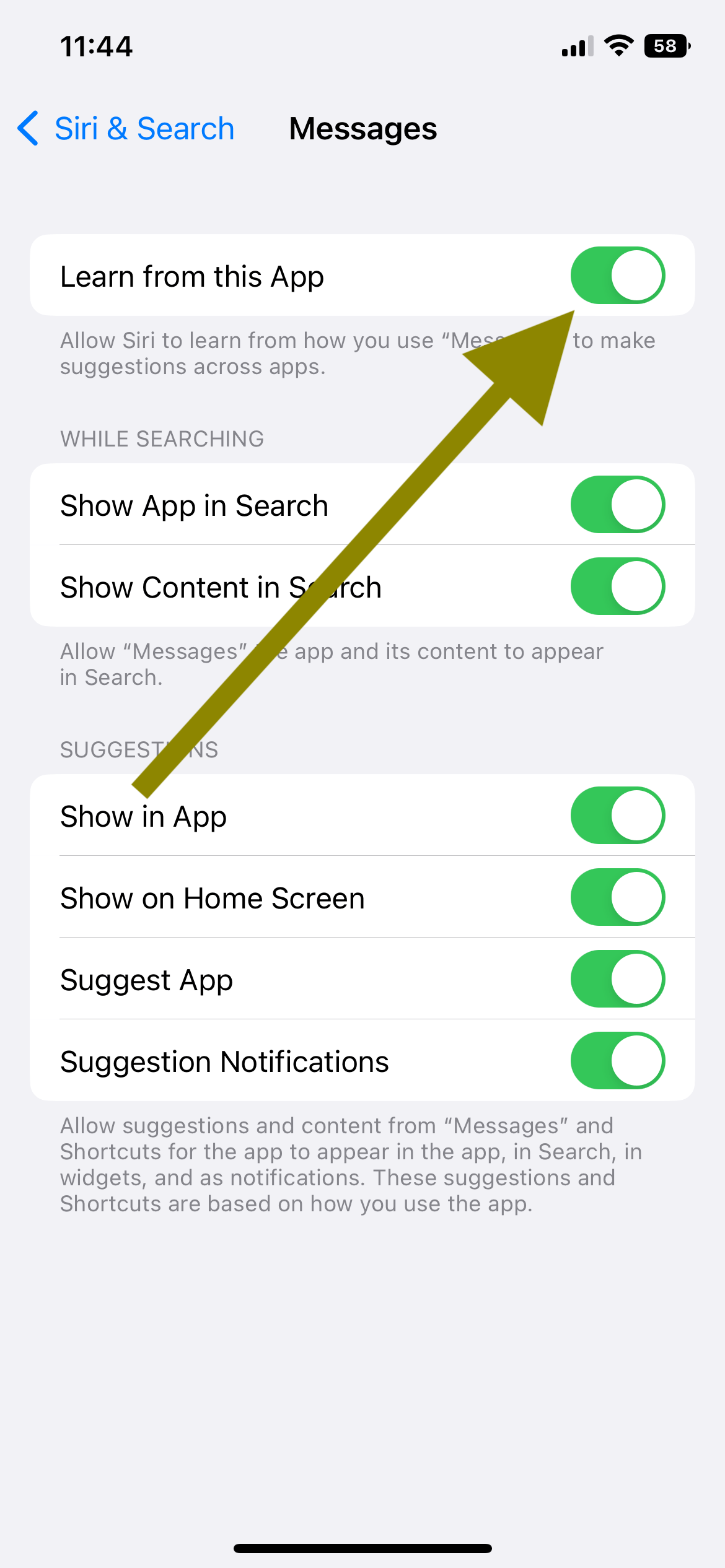 Now test the problem. If the issue is not fixed, then follow these steps as well.
Now, open the Messages app. Swipe down and reveal the search field.
Now using the search field, find your group. As stated above, this search still indexes the group names. Tap on and open the group conversation and send a simple message to this group. This will trigger Siri to index the group name again. If you have more groups, repeat these steps for all of them.
Now group names will appear when you compose or share.
Now, group names should be easily found. Open the Messages app, and you will see that your problem is gone.
Related articles