How to Find Wi-Fi Passwords on iPhone in iOS 16
Finally, in iOS 16/ iPadOS 16.1, you can view your Wi-Fi passwords on your iPhone or iPad. In this article, we will tell you where you can find your saved Wi-Fi passwords. This was never possible before, and there are many situations where you may want to know those passwords. For example, if you reset your network settings on your iPhone, you will lose all of your saved passwords. Now you can copy and paste them somewhere first. You can also share passwords with others.
There is also a way to easily share your Wi-Fi passwords with other Apple device users without actually viewing the password (or copying and pasting, etc.) This isn't new to iOS 16, but it is still a convenient and secure way to share a password.
View your saved Wi-Fi passwords on your iPhone
In order to see your saved Wi-Fi passwords, you must use Face ID or touch ID.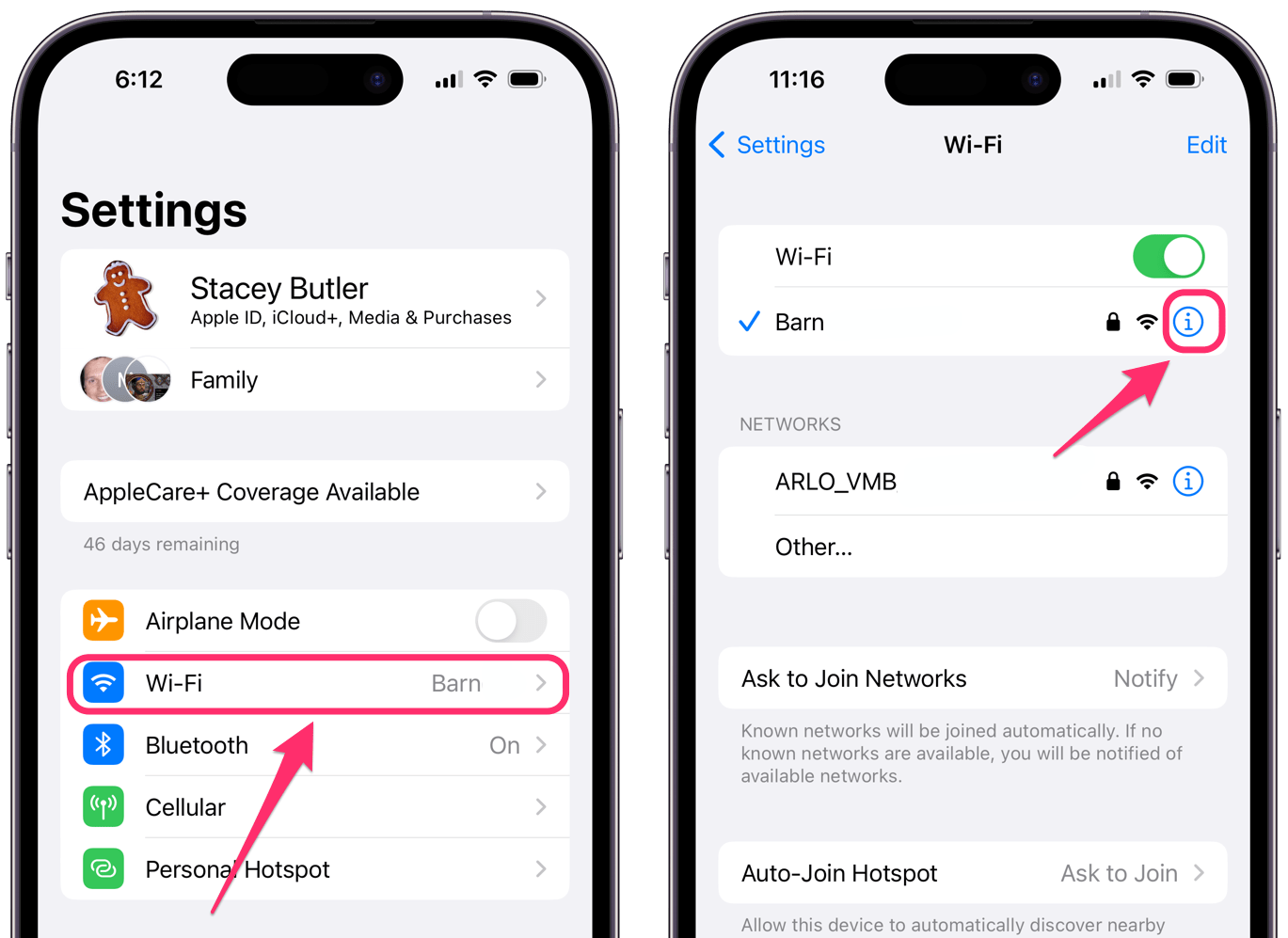 Open Settings and tap on Wi-Fi.
Find your Wi-Fi network and tap on the info button.
You'll see the password is hidden. Tap on it.
Use Face ID or Touch ID to show the hidden password.
After you tap on the password, you will see Copy appear. You can tap Copy if you want to copy and paste the password.
If you want to know how to view saved Wi-Fi passwords on your Mac, see: How To View Saved Wi-Fi Passwords On Your Mac.
How to quickly share a Wi-Fi password
To share a Wi-Fi password, turn on Wi-Fi and Bluetooth on both devices and turn off any Personal Hotspots.
Make sure you are both signed in with your Apple IDs.
Make sure each of you has the other's Apple ID email address saved in Contacts.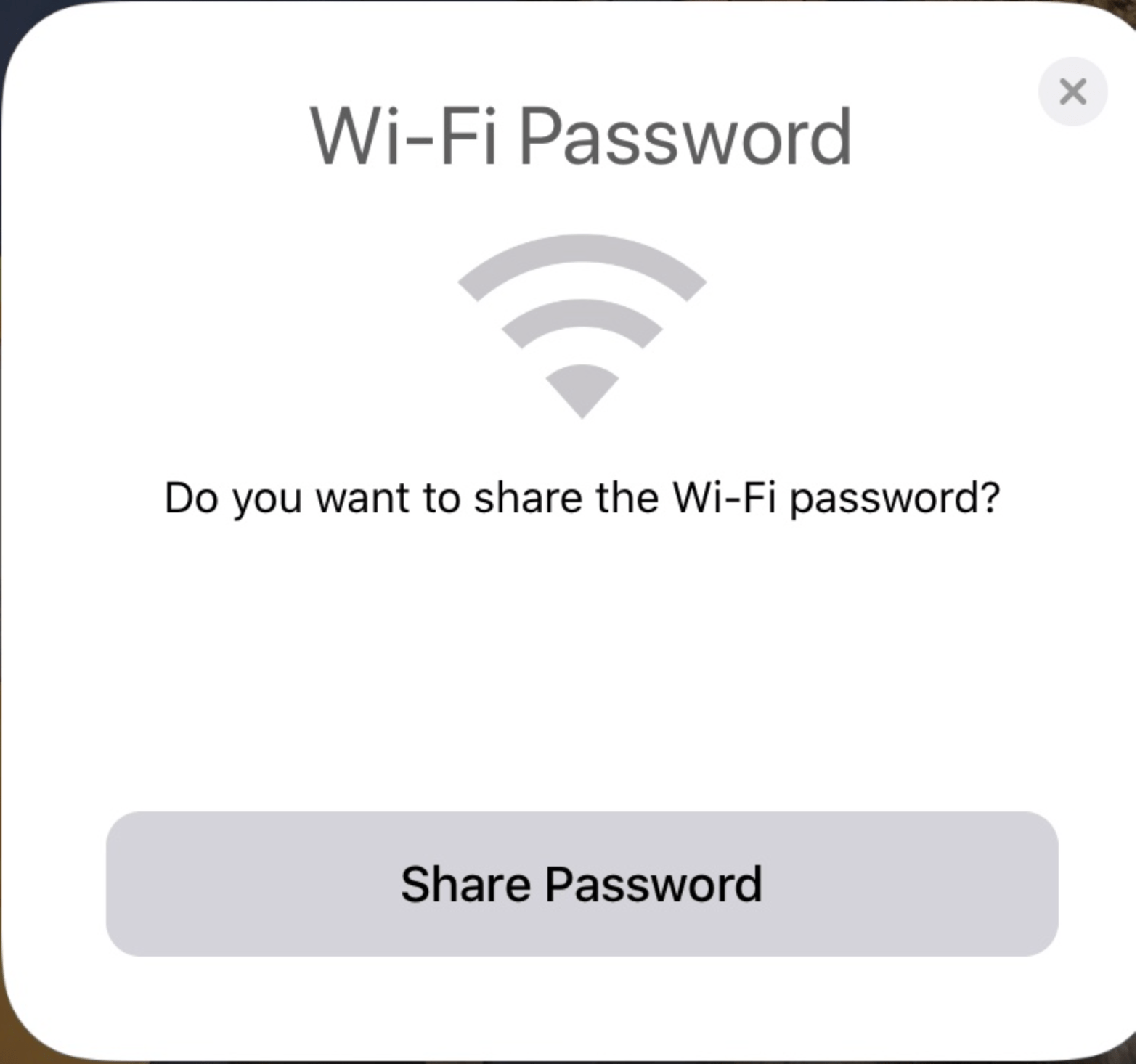 For the following steps, we will assume you want to share a Wi-Fi password with your friend for a network you are currently connected to.
Your device should be unlocked and connected to the Wi-Fi network.
Your friend should open their Wi-Fi settings (Settings > Wi-Fi) and tap on the Wi-Fi network.
On your device, you should see a message pop up. Tap on Share Password.
If you're having trouble with Wi-Fi password sharing, see: Wi-Fi Password Sharing Not Working, How to Fix.
Related articles