How to Buy Ringtones for Your iPhone
Ringtones are a great way to further personalize your phone. A ringtone is a short sound your iPhone makes when you receive a call. It acts as an alert. They usually range between 4 seconds and 30 seconds. When you get a call, your set ringtone starts playing and repeating itself until you answer the call or it goes to voicemail. Your iPhone comes with several built-in ringtones. You can pick any of them for free. If you are bored with them, you can buy new ringtones from the iTunes Store. They are called premium tones.
See also: iPhone Not Ringing, Fix
Ringtones can be song snippets, jingles, melodies or any type of sound. Many people create ringtones from clips of their favorite songs. You can do that too. You can also set a ringtone for all calls or a specific contact. If you use a ringtone for a specific contact, you will know who is calling without even looking at your iPhone. In this article, I will show how you can use the iTunes Store to get a new ringtone. You should know that there are other ways to get new ringtones. For example, you can turn any song or sound into a ringtone.
Buy a ringtone on iPhone
On your iPhone, open the iTunes Store.
From the bottom menu, tap the More (…) button.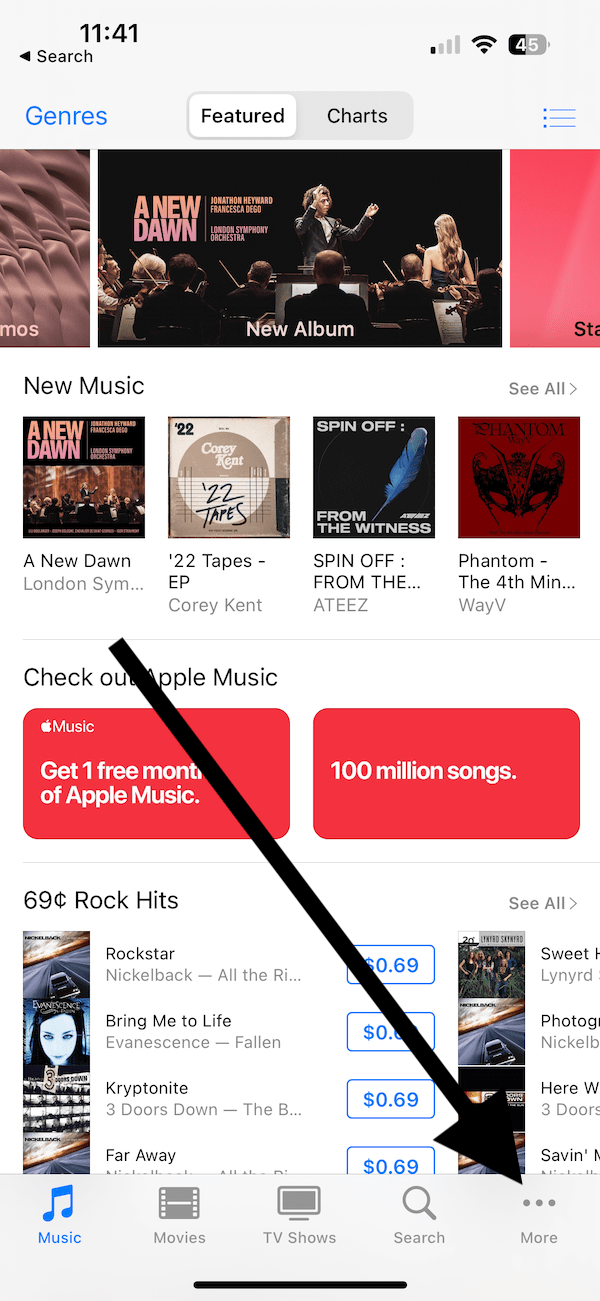 Tap Tones.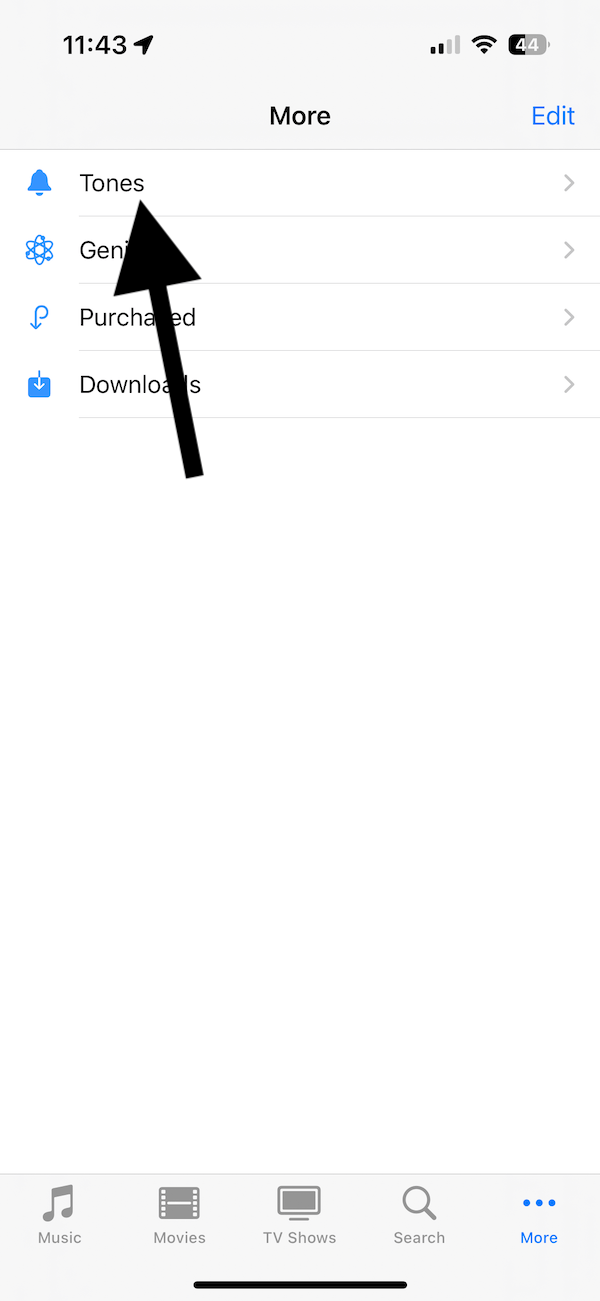 Now, find your new ringtone. There are a lot of ringtones available. There are multiple ways to navigate this ringtone store to find the one you like:

You can tap Genres to narrow available ringtones to a specific genre.
You can tap Charts to see the most purchased ringtones.
If you scroll down, you will also see different categories: Sound Effects, 1980s, 1990s, 2000s, Classic Rock Ringtones and TV & Movie Dialogues. You can pick one category to ease your search.
When you find it, tap the price to purchase and download. It is important to note that, before purchasing, you can tap the name to preview the ringtone. Most ringtones are priced at around a dollar.
I will select the Power Saw ringtone, which is currently 0.99 cents. Again, if you want to preview, tap its name; if you want to purchase, tap the price.
When you tap the price, a popup will appear with four options:

Set as Default Ringtone
Set as Default Text Tone
Assign to a Contact
Done (this is not a cancel button, select this to download now and decide later how and where to use it).
Then authorize the purchase using your Apple ID and password, and the ringtone will be downloaded.
You should note that if you pick a song for your ringtone, it isn't the full song. Instead, they are just a short part of the song, usually 30 seconds.
That's it. You can change your ringtone later by going to Settings > Sounds & Haptics > Ringtone. Your purchased ringtones will be there too. You can also redownload your purchased downloads by tapping Download All Purchased Tones. This option will not be there if all of your purchased ringtones are already downloaded.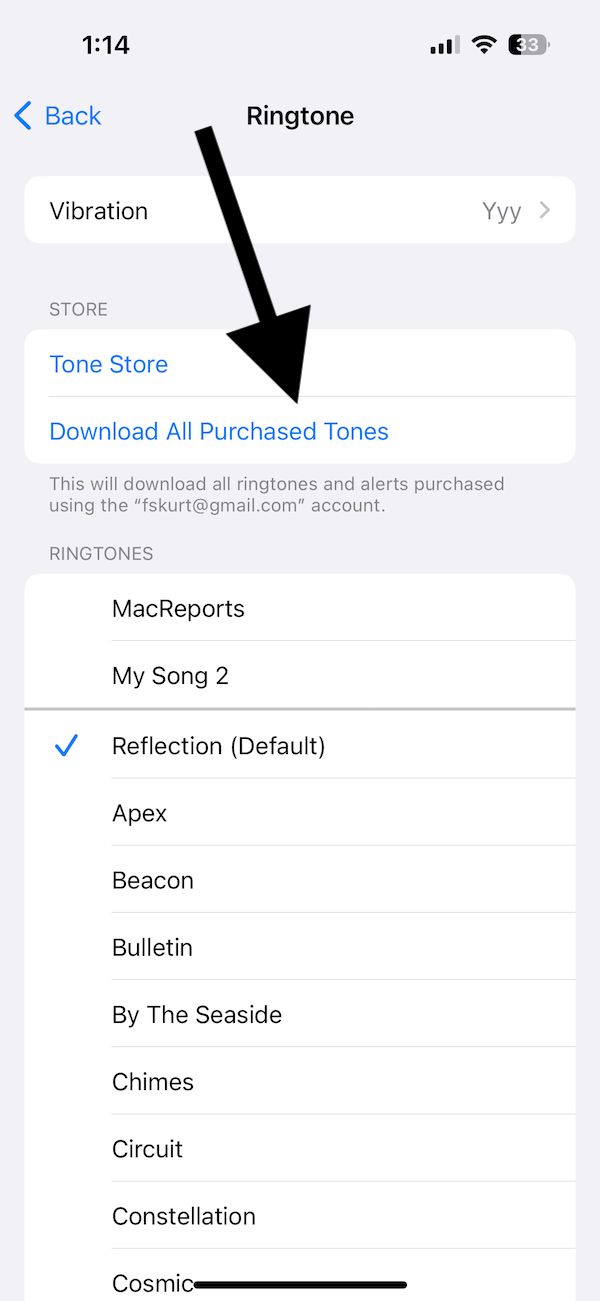 Related articles