How to Make any Song your Ringtone on Your iPhone for Free
This step-by-step guide explains how you can set a song or any sound file as a ringtone on your iPhone for free. This article assumes that you already have the song file saved on your device. We will use GarageBand to turn any file into a ringtone. You do not need iTunes or any other app or service.
GarageBand, developed by Apple, is a recording and editing studio that lets users create and share music or podcasts. The app is free for iOS, iPadOS, and MacOS.
Your ringtones are short audio files that play to indicate an incoming call. You may not want to use the default set of ringtones. Changing your ringtone can make your iPhone more personal. Before we start, as stated above, the song that you want to turn into a ringtone will need to be on your device. Let's start.
Set Any Song as Ringtone on iPhone with GarageBand
1. On your iPhone, open the App Store and download the GarageBand app.
2. On your iPhone's home screen, find GarageBand and then touch and hold the GarageBand app icon until the menu appears and select "Create New Tracks Song".
3. Choose any instrument. We are going to choose Keyboard. Tap Keyboard.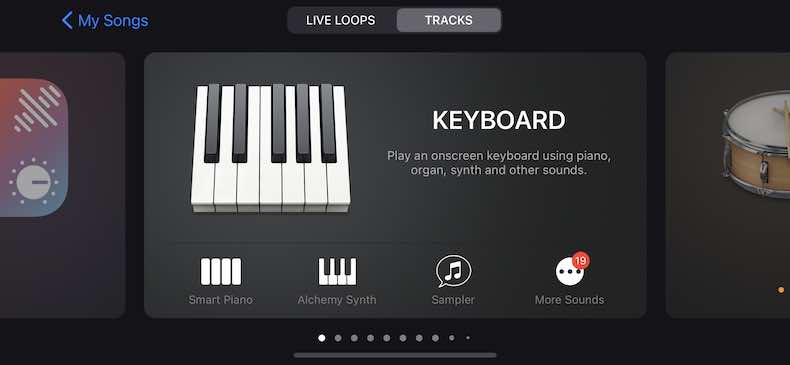 4. Tab the Tracks View button. This will open Tracks View. See below:
5. In the control bar, tap the Loop Browser button.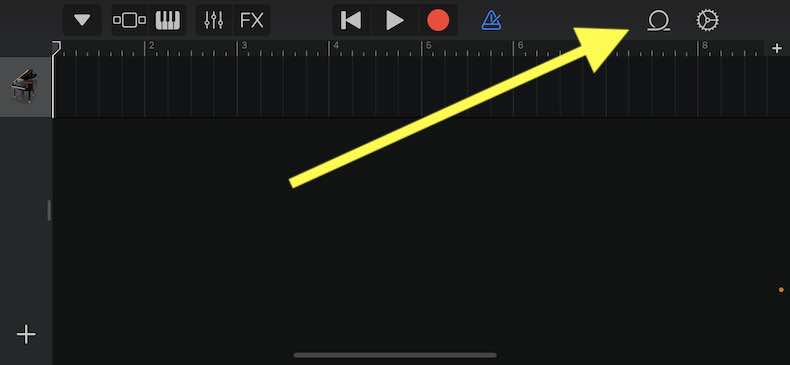 6. This will open a new menu. Tap Music (or Files) and then tap Songs and find the song you want to use as a ringtone.
7. We are going to choose ACDC. Press and hold the Song. Then drag the song left or right to the Tracks View screen.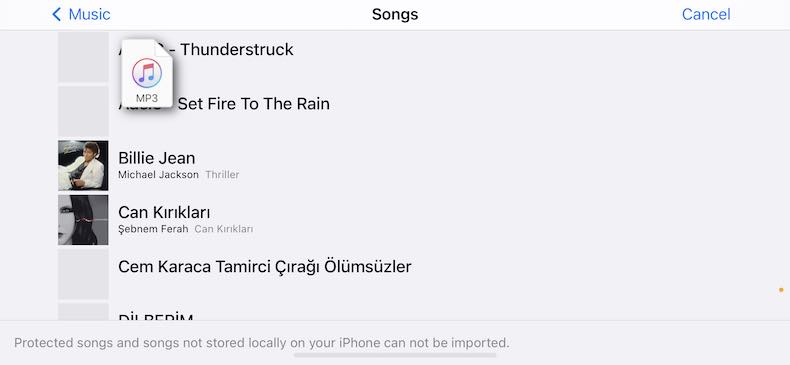 8. Ensure that the new file is in the second track (microphone icon). Now you are viewing your song in Tracks View.
9. If you know GarageBand, you can edit this further. But ensure that your clip is adjusted. Review these:
Press the play button and preview your ringtone.
You can make your clip shorter or longer by dragging the beginning or end of it.
Ensure that there is no space between the microphone icon and the clip. If there is, touch and hold the clip and drag it. Tap the Beginning button in the control bar. Does your ringtone start immediately?
If you want to add more sections, tap the Song Section button (+) on the right edge of the ruler. You can change the length.
Things to know here is that your ringtone should be under 40 seconds.
10. When you are done, tap the Navigation button then select My Songs.
11. This will open your songs. This is the GarageBand Recent window.
12. Find the song you just created for a ringtone. And touch and hold the song to open its menu. And tap Share. You can rename it if you want before sharing.
13. And a share menu will appear. Select Ringtone. Then tap Export. It will say "Exporting as Ringtone".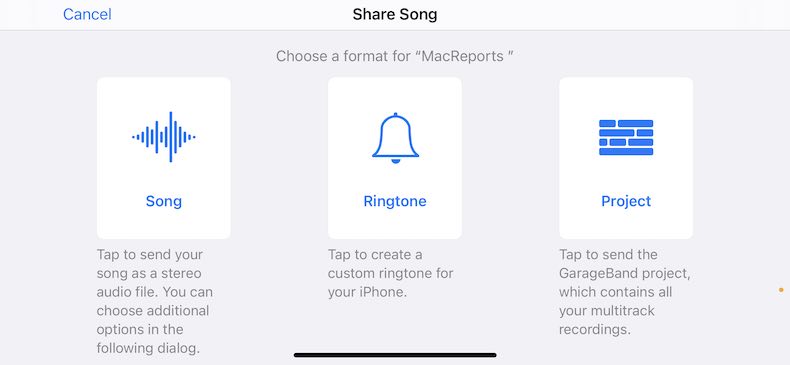 14. You are done. You have a new ringtone. On your iPhone, go to Settings > Sounds & Haptics. And you can use your new ringtone by going to the Under Sounds and Vibrations Patterns section.
And you are done, enjoy your new ringtone. Before you change any song as ringtones, you may want to check your local copyright laws and rules.
See also: