How to Check the Status of your Apple Refund Claims
Apple makes it very easy to submit refund claims for apps, in-app content, subscriptions or other types of content you purchased from the App Store, iTunes Store, or Apple Books. Not all items are eligible for a refund, but you can still ask for it if you think you have valid reasons for it. After submitting your request, Apple will let you know its decision within 48 hours. In this article, I explain how you can check your refund claim status. Please note that after checking your status, you can also appeal Apple's decision if it rejected your claim and you think that is a mistake.
When Apple has reached a decision on your refund request, you will get an email saying:
There has been an update on the refund request for one or more items through Report a Problem. To review, visit Report a Problem. After logging in, click "Check Status of Claims" near the top of the page.
You may find this email vague or confusing, and you may not know where to go. Here is how you can do this in a step-by-step guide:
How to check your Apple refund status
Open a web browser and visit the Report a Problem page (https://reportaproblem.apple.com).
Sign in using your Apple ID and password.
After logging in, you will see the Check Status of Claims link near the top of the page. Click on this.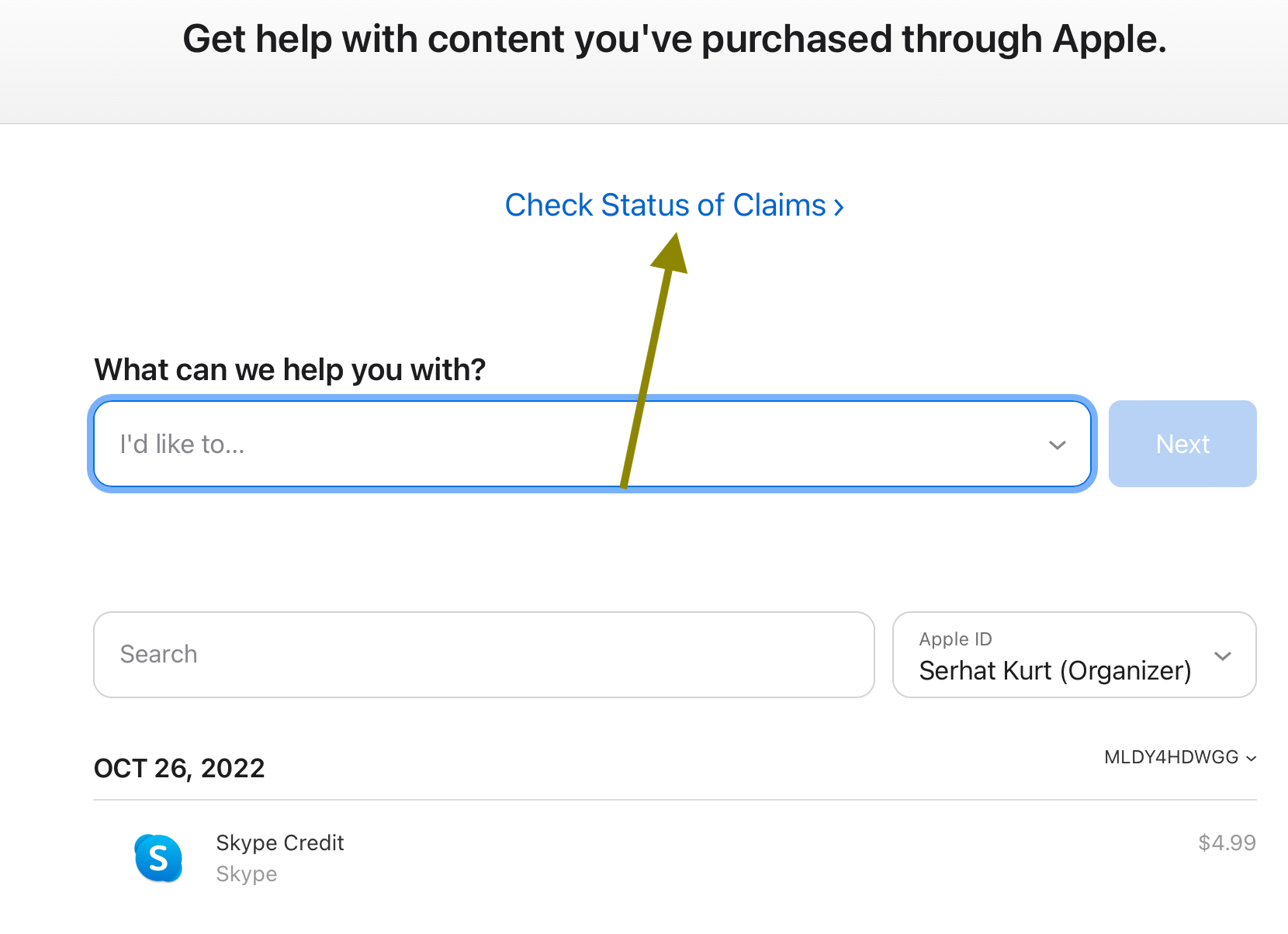 All of your recent refund requests will be listed there. You will see their status. There are three different statuses:

Pending: Apple has not made a decision yet. Wait a little bit more. As I stated above, Apple will process your request within 48 hours.
Refunded: This is good news. You are getting a refund.
Not Eligible for Refund: This is bad news. Your request has been rejected. But you can appeal.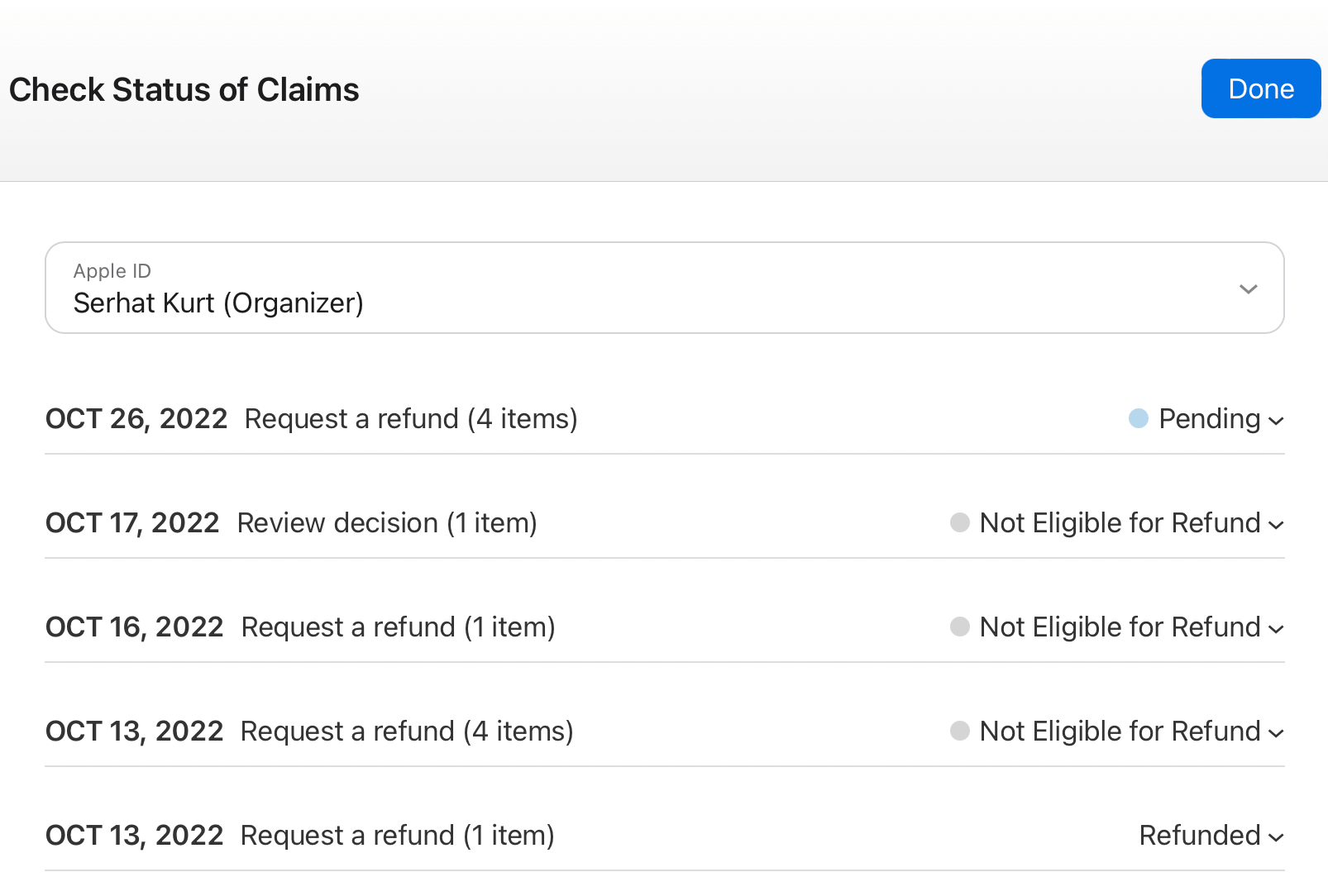 How to appeal the rejected claim
You can ask Apple to reconsider their refund decision by asking them to review it again. Apple may overturn its decision.
Follow the same steps above if you have closed the window, and find the item that you think Apple should review its decision about it. Click the arrow-down button next to its status to reveal more options.
Click Review Decision.
On the next screen, write your reasons why Apple should overturn this decision and give you a refund. You can write up to 1000 characters. When you are done writing, click the Submit button.
Again, Apple will provide you with an update within 48 hours. If Apple rejects it again, you are out of luck. There are no more appeals.
Related articles