Do You Need to Remove iPhone Bluetooth or CarPlay Data from a Rental Car?
This is a question many people have. If you have rented cars often, you may have seen other people's information on the car's display. Usually, at least a list of devices that have previously connected to the car's infotainment system. Exactly what information of yours might be saved depends on the car and how you connected to it. To be safe and make sure that none of your personal information is left behind, you will want to remove it from the rental car before you return it. This information is also relevant to those returning a leased car or selling their own car.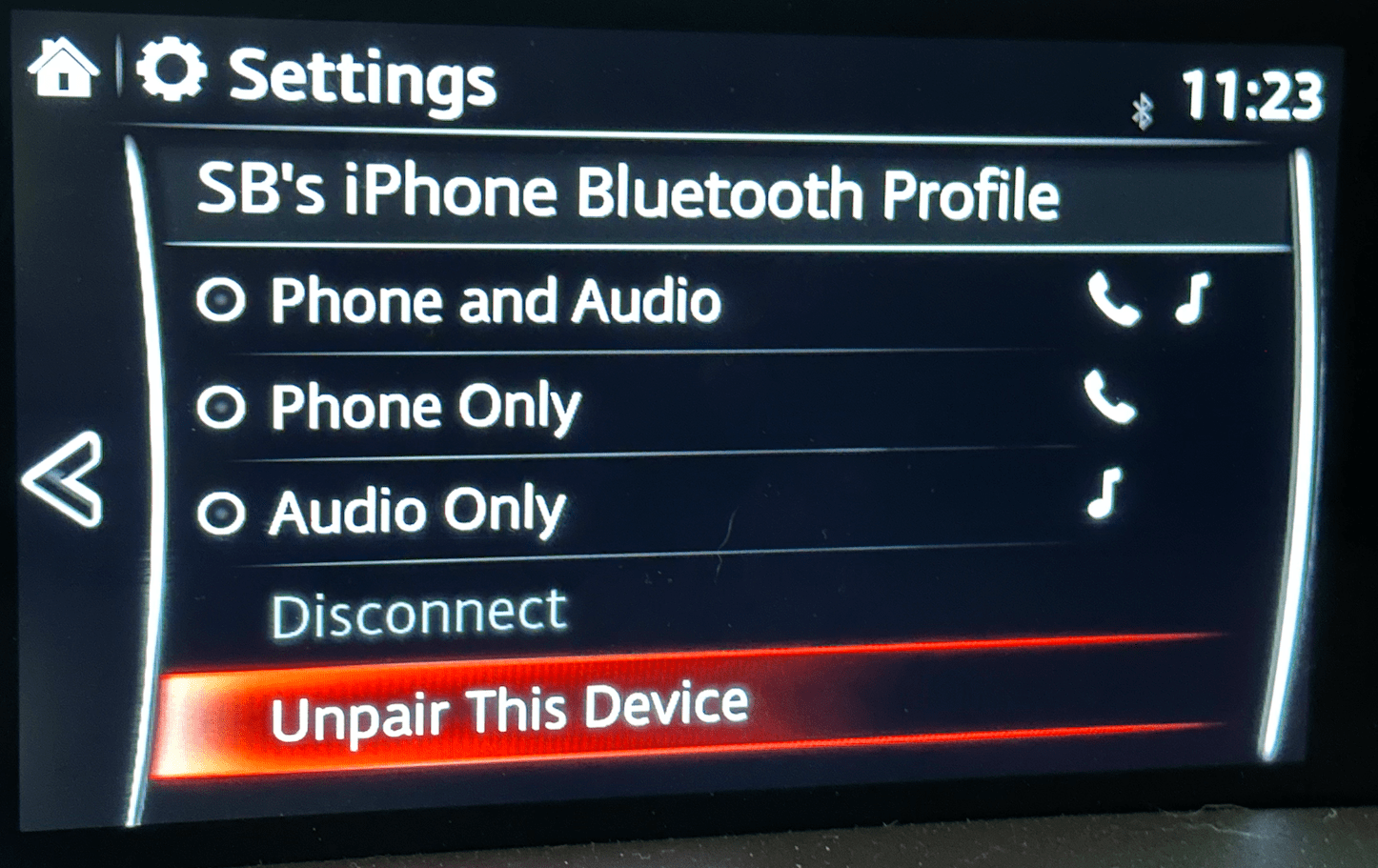 The information your iPhone shares with a car
The information you leave behind in a rental car will depend on how you used the car's own systems, how you connected your iPhone to the car and the model of the car. Even though many car models will not save your data if you connected via Bluetooth or CarPlay, it is widely suggested you check for any personal information that may be left behind in the car's infotainment system.
Bluetooth or non-CarPlay USB connection
Often, when connecting your iPhone to a car using Bluetooth, you are asked to sync your contacts. You will want to make sure to remove those if they remain accessible without an active Bluetooth connection. Also, if you connect to a rental car via Bluetooth, you may want to delete any data you may have entered, such as GPS navigation destinations. Most vehicles have some sort of factory reset, which can delete this history.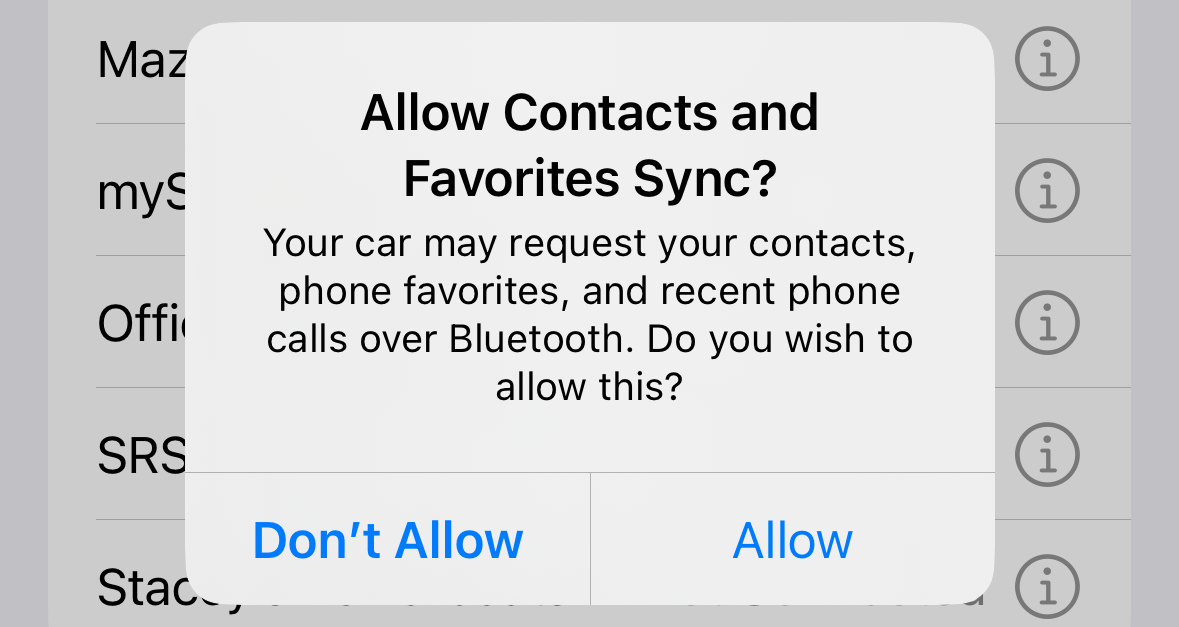 You don't want to rely on a rental company (or the owner of a car you have rented via a carshare service) to delete your contacts or other data from the car. If you have connected your iPhone via Bluetooth, you can use the Bluetooth menu to remove your iPhone from the devices list. Look for a Remove, Delete or Unpair This Device. Many rental cars will have the manual in the glove box, but a Google search may be easier anyway.
You can check whether you have synced your contacts to the car by checking your iPhone: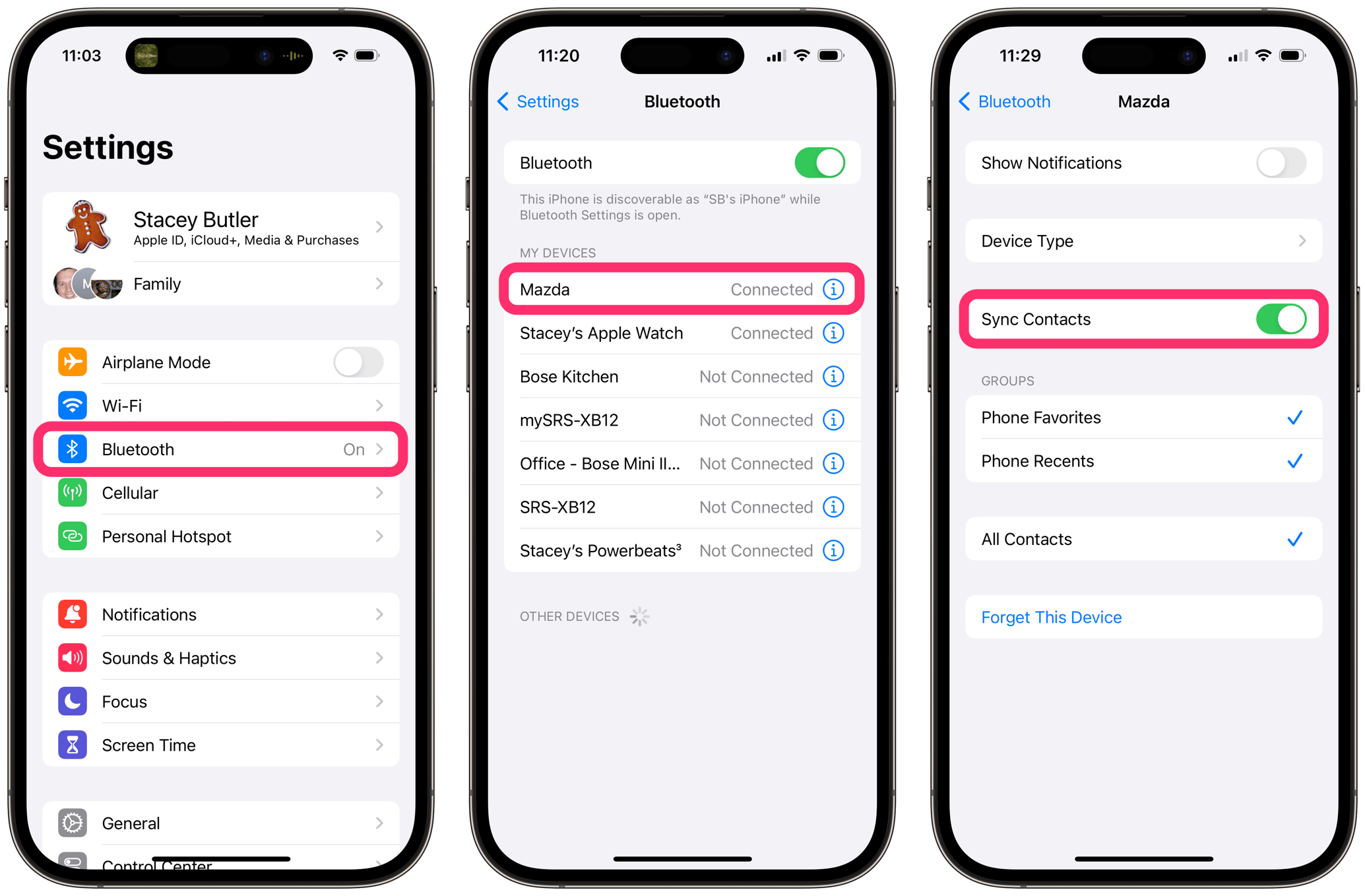 Open Settings on your iPhone and tap on Bluetooth.
Find the name of the car and tap the info (i) button.
Look at Sync Contacts to see if it was enabled.
If it is enabled, you will want to make sure your data is removed from the car.
CarPlay
Data such as contacts will not get saved in the car. All CarPlay data stays on your iPhone. What you see on the car's display is being generated by your iPhone, and the car's display is only a display.
Built-in GPS
If you used the car's built-in GPS system, it may store your destinations. You may want to remove these before returning the car. Again, you will need to look around the car's infotainment system, check the manual or search online for how to delete the navigation history or reset the navigation system to factory.
Summary
Although not all of these steps may be necessary, if you want to make sure that you have not left any data behind in the rental car, you can complete the following steps:
First, make sure your iPhone is not connected to the car via a USB cable.
Remove the car from your iPhone's Bluetooth.

Go to Settings > Bluetooth and find the name of the car.
Tap on the info (i) button, then tap Forget This Device.

In the car's Bluetooth menu, find the list of paired devices and look for an option to delete or remove your phone.

In my Mazda, for example, I go to Communication > Settings > Bluetooth and select my iPhone. Then, there is an option to Unpair This Device.
You may want to look online or in the car's manual for instructions.

If you used the car's own navigation system, there should be an option to delete the history or reset to factory settings. You may need to look at the owner's manual or do an internet search for how to do this.
Before you return the car, make sure you cannot find your contacts list, your call or text message history or your navigation history in the car. If you still find some of your data there, look for an option in the car's settings menu to factory reset the system.
Related articles