How to Check your Apple Repair Status
Are you wondering about your product's (iPhone, iPad, Mac, Watch, AirPods, HomePod, or Apple TV) repair status? If you've already dropped off your Apple device for repair, you can easily check the status of your repair anytime. This short step-by-step guide explains how you can track the status of your Apple device.
Apple offers several hardware repair options. You can take your device to an Apple Store or Apple Authorized Service Provider. You can:
You can check to see if your device is covered by Apple's Limited Warranty or an AppleCare plan before your repair. Because your repair cost may be included as part of the Apple standard limited warranty or AppleCare plan.
See also: What does AppleCare+ for AirPods Cover? Is it Worth it?
Check your repair status through My Support
1. Open a web browser and open the My Support website. This website offers quick and easy access to the status.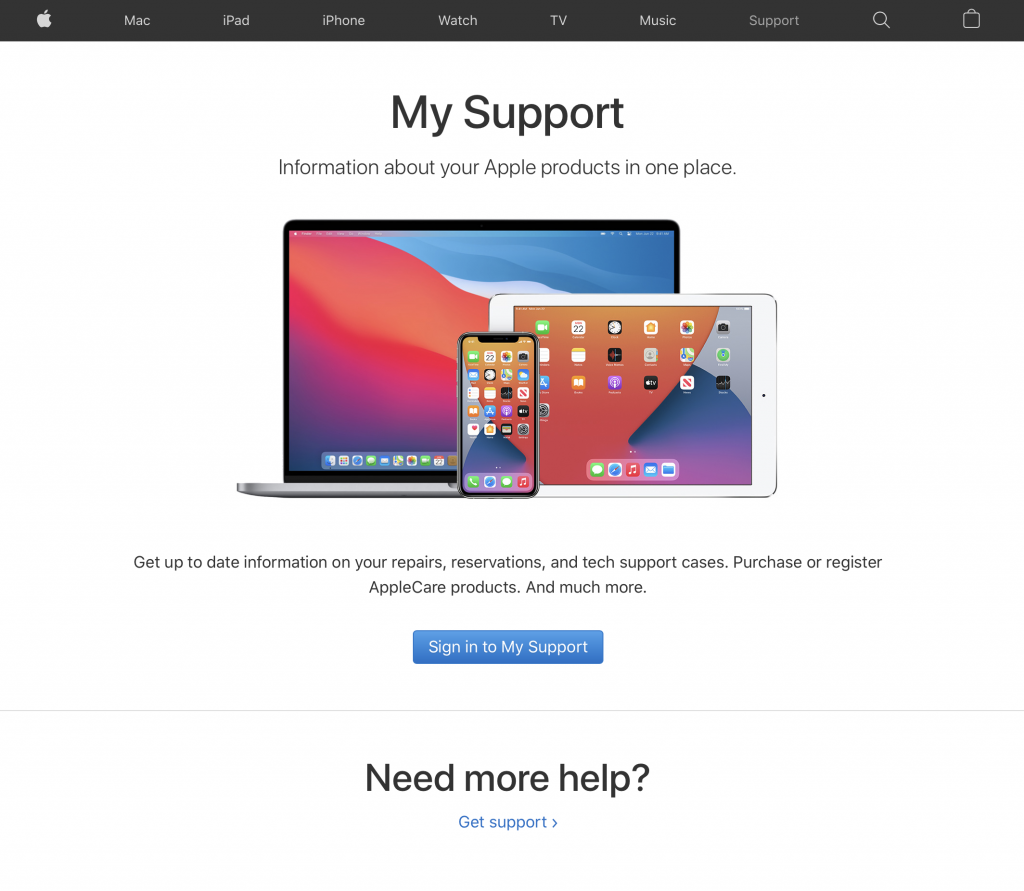 2. Click the Sing in to My Support button and sign in with your Apple ID and password. This Apple ID should be the one that you used to start your repair request.
3. You will see your existing repairs and their status. You can see more details by clicking the "See details" link. You will also see all of your support activity.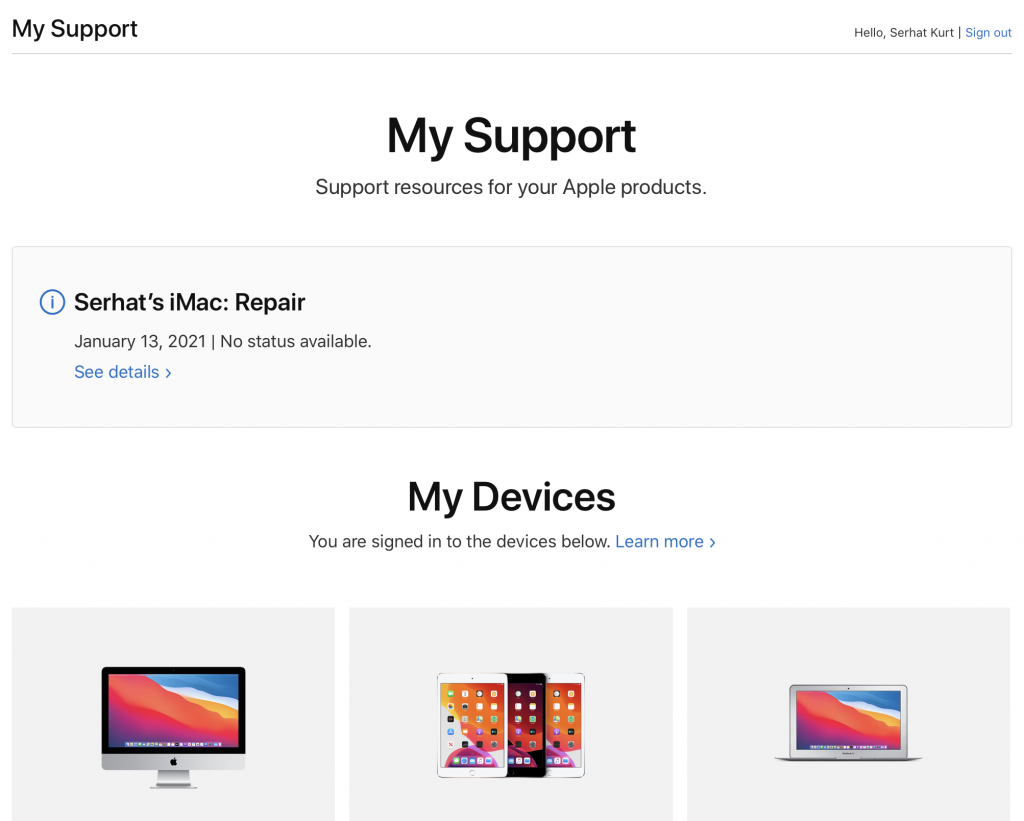 4. Scroll down and you will see the "Repair Lookup" section. You can use this short form to look up the details of your repairs. You will need to enter your Repair ID and serial number or zip code. Your repair ID can be found in the repair confirmation email that Apple sent to you. This My Support page also includes your repair ID under the Recent Activity section. You can also easily find your product's serial number on the original product receipt or invoice. There are also other ways to find a serial number. After entering the serial number and the repair ID click Continue.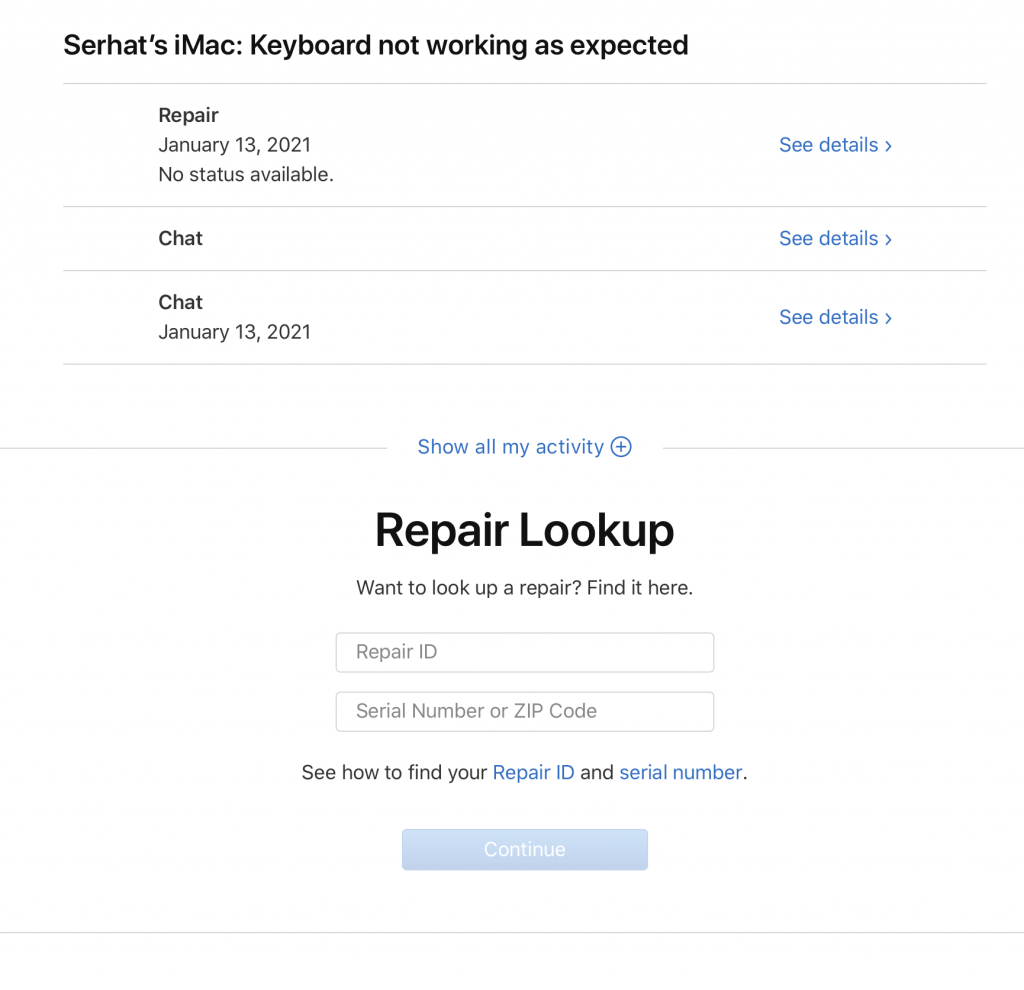 Please note that Apple will send you email notifications regarding your repair status. Also note that as of now, the Apple's Support app does not offer repair lookups.
If you aren't finding the information you need, you may want to contact Apple.