What does AppleCare+ for AirPods Cover? Is it Worth it?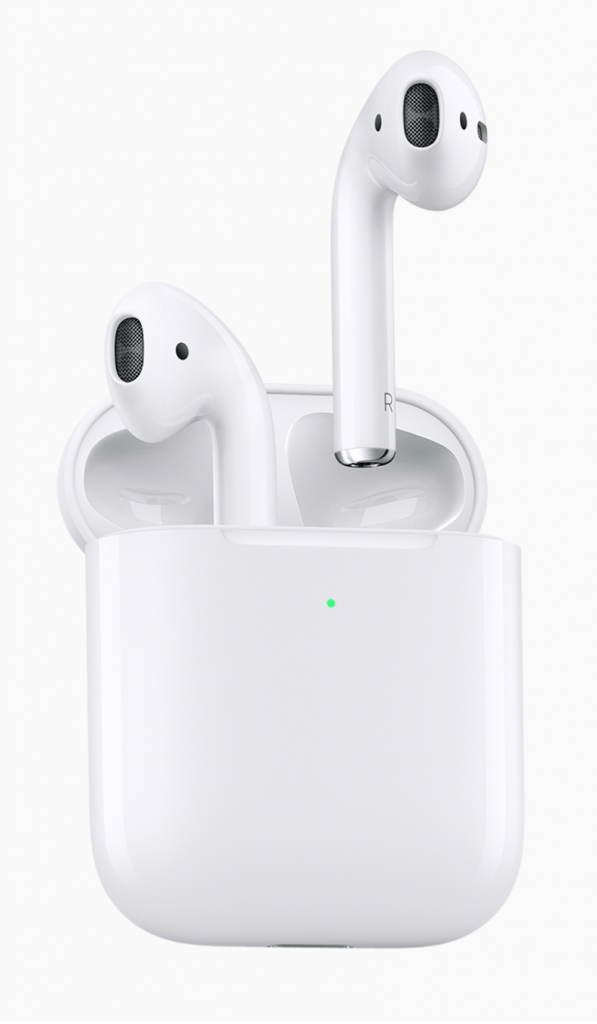 AirPods are popular choice for wireless headphones. They are definitely not the cheapest option out there, and as with any electronic device you may encounter hardware damage or other issues. It is also pretty clear AirPods are small equipment. They can be lost or stolen.
For these reasons, you might consider purchasing the AppleCare+ coverage for your AirPods. In this article we will look at the cost of AppleCare+, what is covered under the AppleCare+ warranty and what the costs are for service repairs under AppleCare+ vs out-of-warranty costs.
See also: Set Up a New iPhone: How to Transfer Data from your Old iPhone
When you buy AirPods, they come with a limited warranty that includes one year of hardware repair coverage and 90 days of support. If you buy the AppleCare+, your warranty will be extended for two years from the day you purchased the AppleCare+ coverage.
See also: This Password has Appeared in a Data Leak: Security Recommendations on iPhone
What is Covered
For the $29 cost of the AppleCare+ extended warranty (for either AirPods or AirPods Pro), you get:
See also: AirPods Not Connecting To Mac, How To Fix
Your AirPods – but scroll down and take a look at What is NOT Covered for more info.
Up to two incidents of accidental damage every 12 months.

Each costing a service fee of $29.

Battery service coverage. If your battery is retaining less than 80% of its original capacity, the device is eligible for battery service.
The charging case that comes with your AirPods.
See also: How To Check Your Apple Warranty Status
You also get:
24/7 priority access to Apple technical support via chat or phone. You can call and ask the Apple experts questions about any of the issues you might be experiencing. For example, you can call if you are having Bluetooth connectivity issues.
Express Replacement Service – Apple will ship you a replacement device so you don't have to be without a device while you are waiting for repairs. You should receive your replacement within a week.
Carry-in repair – You can take your AirPods to an Apple Store or other Authorized Service Provider.
When your AirPods can't be repaired, they will be replaced.
See also: AirPods Keep Disconnecting, Fix
What is NOT Covered
In addition to listing some of the situations and damage expressly not covered by AppleCare+, we also note that if you purchased your AirPods in another country, Apple may not provide service for your equipment outside of the country where they were purchased.
See also: AirPods Wireless Charging Not Working, Fix
Normal wear and tear. Cosmetic damage.
Preventative maintenance.
Replacement of Lost or Stolen equipment.
Damage caused by reckless or intentional conduct.
Damage caused by fire or earthquake.
If you would like, you can read all the legal details of the AppleCare+ plan (U.S. version)
See also: How to Cancel your AppleCare Plan and Get a Refund
Cost Comparison AppleCare+ vs No Warranty
See also: How To Make A Genius Bar Reservation
Damaged AirPods

See also: Red Exclamation Point On AirPods, Fix
Damaged AirPods Pro

See also: AirPods Sound Volume Issues, Fix
Battery Service
See also: Forgot your iPad Passcode? How to Reset to Factory Settings
How to Purchase AppleCare+
There are a few different ways you can buy the AppleCare+ coverage for your AirPods.
You can buy the AppleCare+ extended warranty when you purchase your AirPods.
You also have the option to buy the coverage later. You can purchase the AppleCare+ warranty within 60 days of the purchase of your AirPods.

You can purchase online.
You can purchase at an Apple Store – You will need to bring your proof of purchase and before you can buy the AppleCare warranty, they will do an inspection of your AirPods.
You can also purchase by calling: 800-275-2273. They will ask you for your proof of purchase, so have that handy.
See also: How to Check your AppleCare Warranty Status & How to Buy
How to Contact Support
If your AirPods are under warranty, you can get support by phone or chat. You will also contact them the same way when you need to set up a repair.
See also: Apple Support: How To Get Help
Your Serial Number
If you need service for your AirPods, you will need your serial number. This can be found:
On the charging case (underside of the lid)
On the proof of purchase
On the original AirPods box
If connected to iOS device, go to Settings > General > About > AirPods
Conclusion
Certainly everyone's situation will be different, so you'll have to make the final decision yourself, but here's a summary of some of the main points.
Pros
At $29, the cost of purchasing the AppleCare warranty isn't too steep.
You'll get damage repair for only $29. Battery issues won't cost you anything.
Sending in (shipping) your damaged AirPods won't cost you anything.
You won't have to wait long to receive a replacement.
Cons
Doesn't cover lost or stolen equipment.
If you think your AirPods are likely to be involved in an accident, but not lost – say, for example, you accidentally put your AirPods through the wash, then purchasing the extended warranty could definitely be worth it. If, however, you are worried about your equipment being lost or stolen, the AppleCare+ plan won't help you at all.
Recent Articles: