How to Delete Multiple Contacts at Once on iPhone and iPad
Have you accumulated a lot of contacts on your device, and you want to get rid of some of them? Maybe it is time to clear out numbers you don't need. Deleting contacts one by one may take a lot of time if you have many to delete because you will need to open each contact card, tap Edit and then tap Delete. If you have 50 contacts to delete, this can be time consuming and tedious work. The good news is that it is possible to delete multiple contacts quickly on your iPhone or iPad. This will not only save you some storage space but also enable you to declutter your contact list quickly. Here is how:
Open the Phone app and tap Contacts on your iPhone or the Contacts app on your iPad.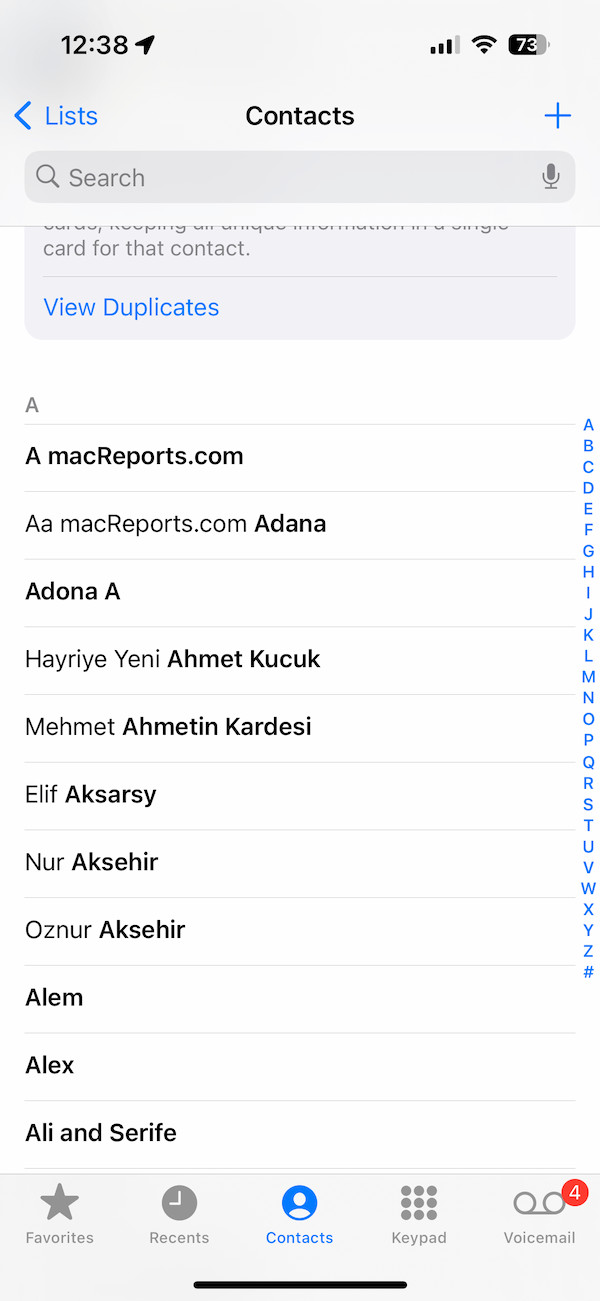 Browse to decide which contacts you want to delete. When you are ready to delete, use two fingers to tap and drag your fingers up or down to select multiple contacts. You can lift your fingers and then tap with two fingers to select other contacts. Scroll up and down using one finger to ensure all the contacts you want to delete are selected. Selected contacts will be highlighted, as you can see below.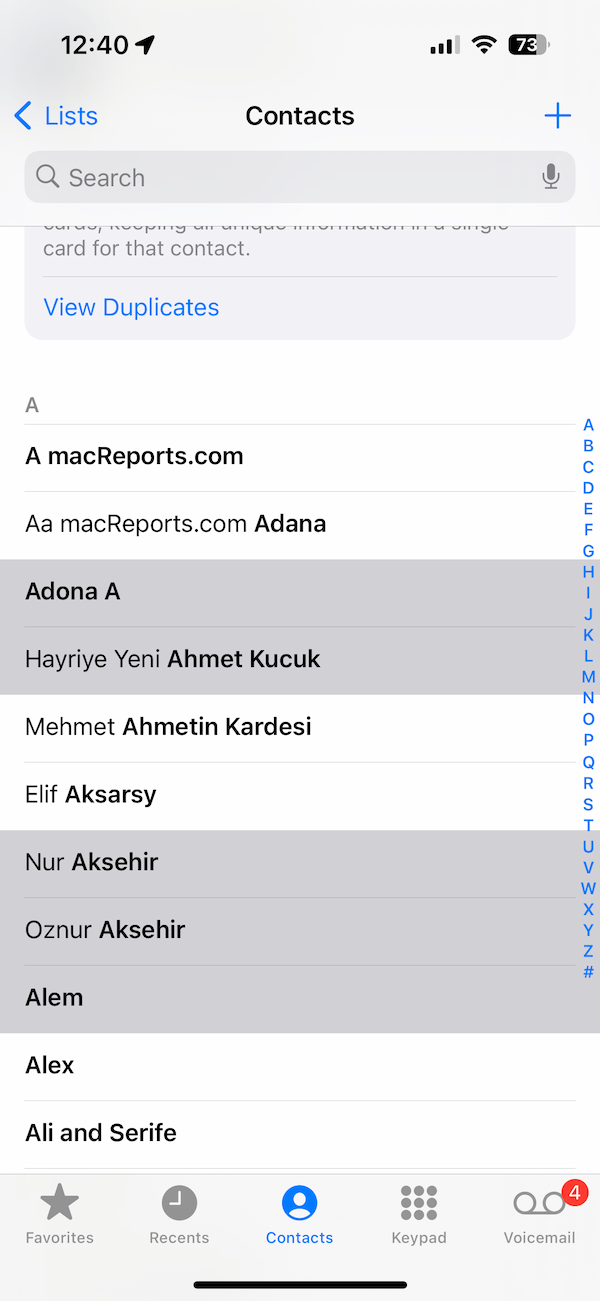 Using one finger, long-tap a selected contact until the options menu appears. You will see four options: Copy, Share, Merge and Delete. Select Delete.
A confirmation popup will appear if you are sure you want to delete selected cards; tap Delete Contacts.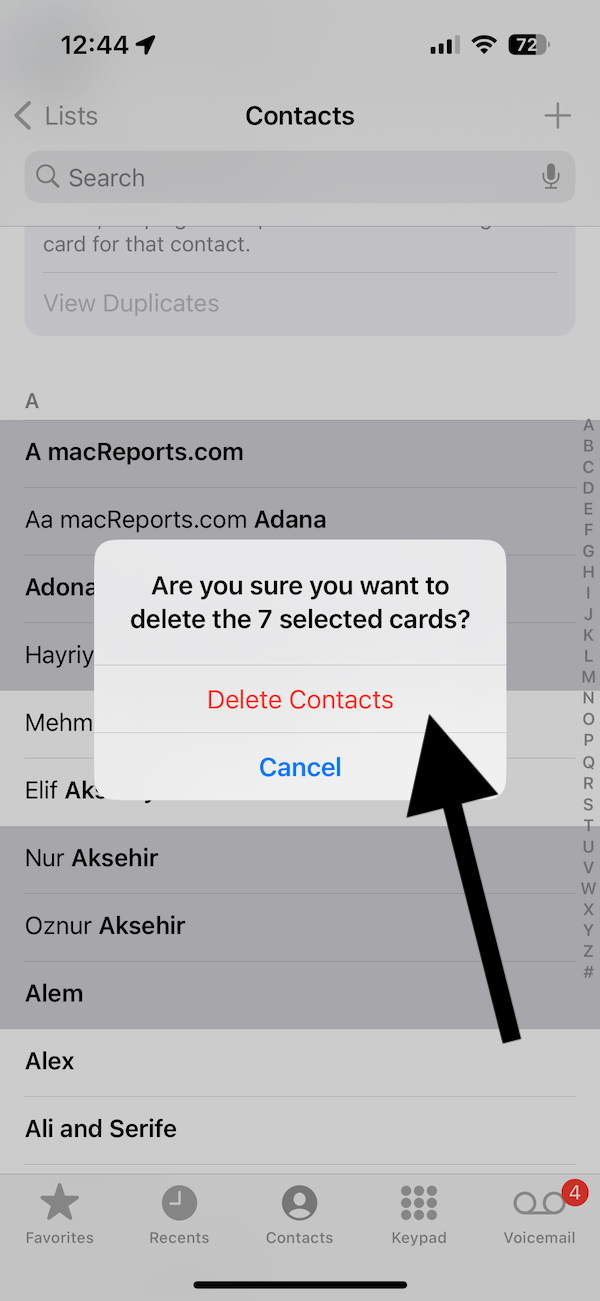 Other notes:
If you are using iCloud with your contacts, your changes when you add, edit or delete will sync across your other devices using the same Apple ID. This means that if you delete contacts on your iPhone, the same contacts will disappear from your iPad, too.
There is no trash where deleted contacts move first or anything like that so that you can restore it later. When you delete a contact, they will be deleted permanently. However, you can restore your contacts from an earlier version using iCloud.
Related articles