How to Disable Private Browsing in Safari on iPhone or iPad
Private Browsing, also called incognito mode, offers a more private way of web surfing. While in Private Browsing, your browsing activity won't be saved or remembered. For example, the websites you visit won't be present the next time you open the Safari history. What you search for will be deleted when you close Safari. Furthermore, if you have multiple Apple devices using the same Apple ID, your Safari activities won't be sent to other Apple devices. For example, Handoff won't work for Safari in Private Browsing.
In this article, I explain what you can do to remove the Private Browsing option in Safari so that whoever is using the iPhone or iPad won't be able to turn on the private mode. There can be several instances you may want to do this. For example, if your child is using your iPad or iPhone, you can disable the private mode so that they can't find the option to turn it on.
How to disable Private Browsing
We will use Screen Time to do this. Let's first talk about how you can turn on Private Browsing:
Open Safari.
Long press the tabs button (looks like two overlapping squares) and then tap New Private Tab.
After following the steps above, Safari will open a new page in private mode. In Private Browsing, the URL address bar will be black. If you want to exit private mode, then again tap the Tabs button and select Start Page.
Now, we will remove the option to start a new private tab or page. When the user taps the Tabs button, the Private option will not be shown. Here is how:
Open Settings.
Tap Screen Time.
Tap Turn On Screen Time, then tap it again and follow the instructions. If you enabled Screen Time before, skip this step.
Tap Content & Privacy Restrictions.
Tap Content Restrictions. You will be asked to enter your Screen Time passcode.
Tap Web Content.
Tap Limit Adult Websites.
Then exit Screen Time.
The next time you open Safari, you won't be able to see the Private Browsing option in Safari. If you want to bring it back, again go back to Screen Time settings, and disable the Limit Adult Websites option, as you can see below: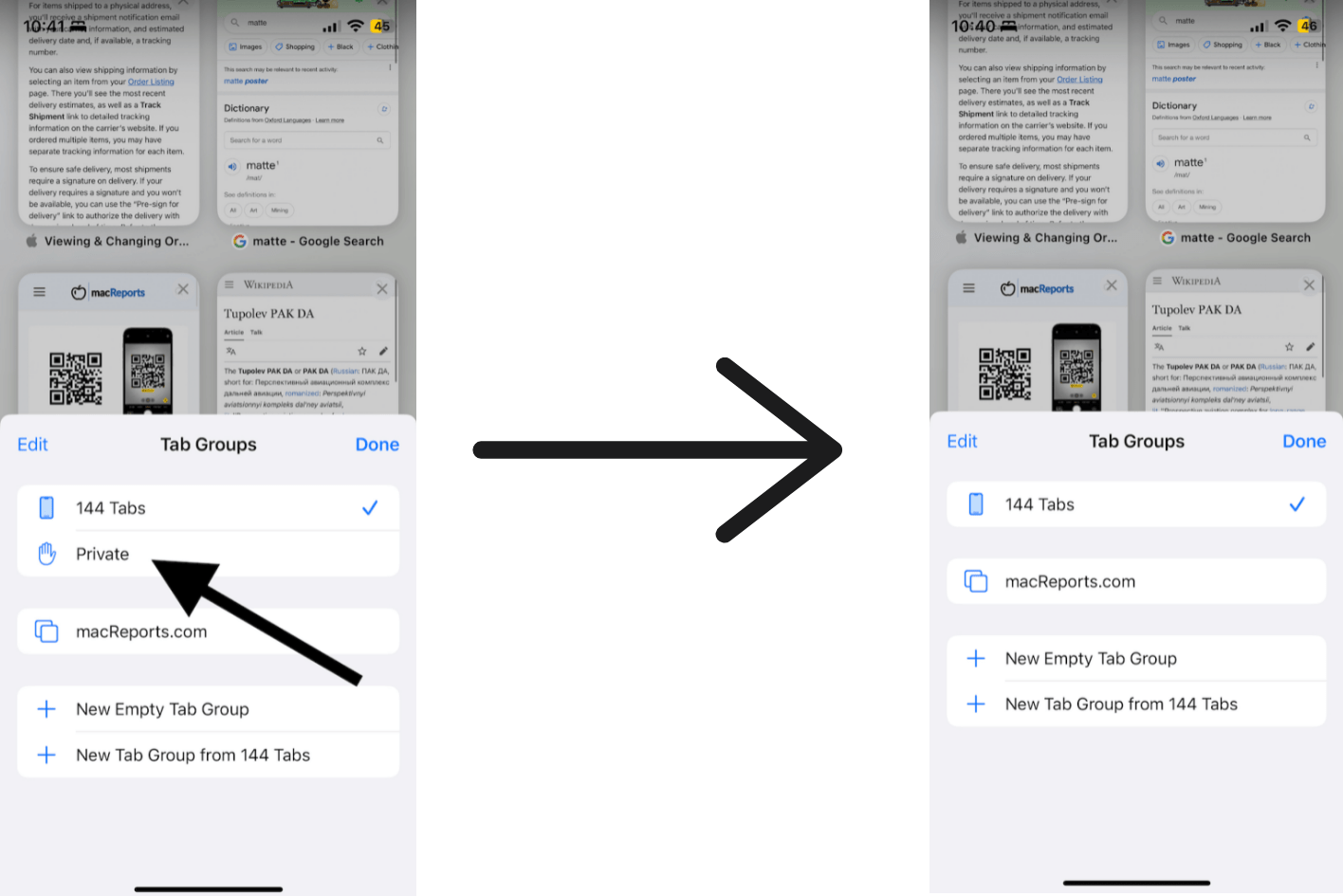 Now you can follow your kid's activities. Your child won't be able to turn on the private mode. Too bad for them. An effect of this method is that now you have limited some adult websites; these can include porn, gambling, etc. You can play with Screen Time settings to allow certain websites.
Related articles