How to Turn Off or On Automatic Playing or Recording Audio Messages on iPhone
The iPhone's Messages app has a neat feature called Raise to Listen. This allows you to just raise your iPhone to listen to an audio message you've received. You can also start recording an audio message by just raising your iPhone to your face. While some users may find this useful, others may find it annoying. You can use this feature in the Messages app with either iMessages or text messages.
Some users may want to keep this feature enabled because they want to quickly listen and respond to audio messages in Messages. This feature will enable you to manage audio messages efficiently and quickly.
Other users may want to keep this feature disabled because they don't use audio messages. Sometimes, especially if you are not careful, this feature may cause you to accidentally record audio messages. Sometimes an audio message may be inadvertently marked as read. This can be bad because, by default, on iPhone, audio messages expire after two minutes. And sometimes this feature may misbehave for you. There are some things known to cause this feature to malfunction.
So, whatever your reason for using or not using this feature, this article explains how you can enable or disable this feature.
Enable/Disable Raise to Listen in Messages
Open Settings on your iPhone.
Tap Messages.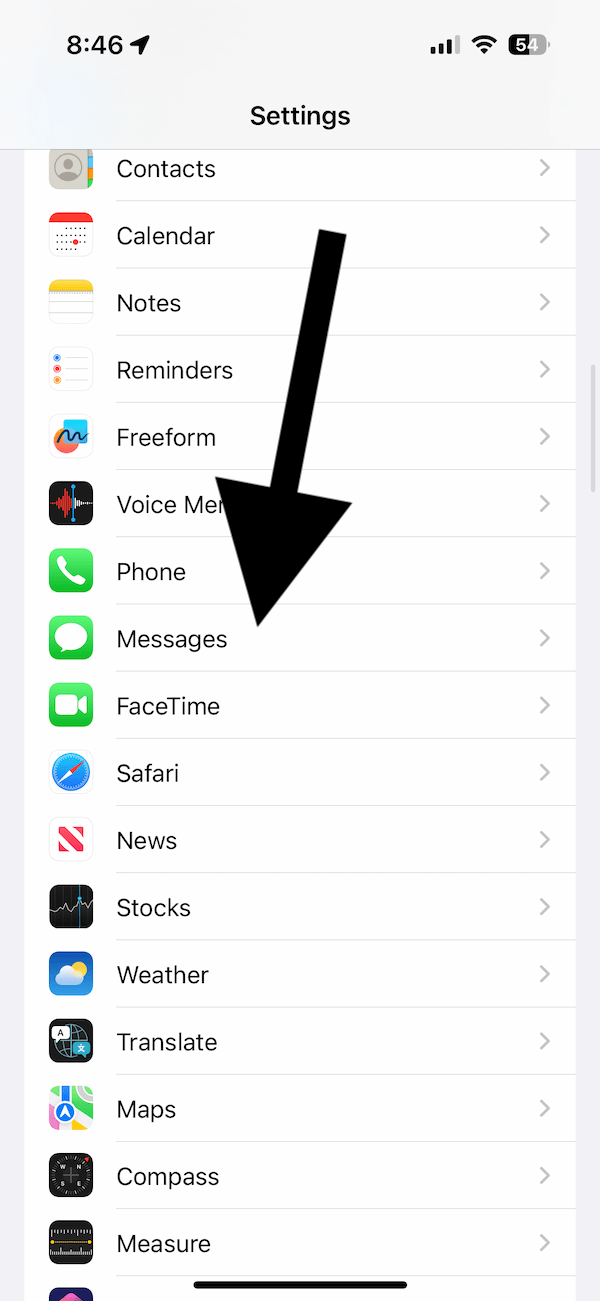 Scroll down and find the Audio Messages section. Then turn off or on Raise to Listen, depending on your preference.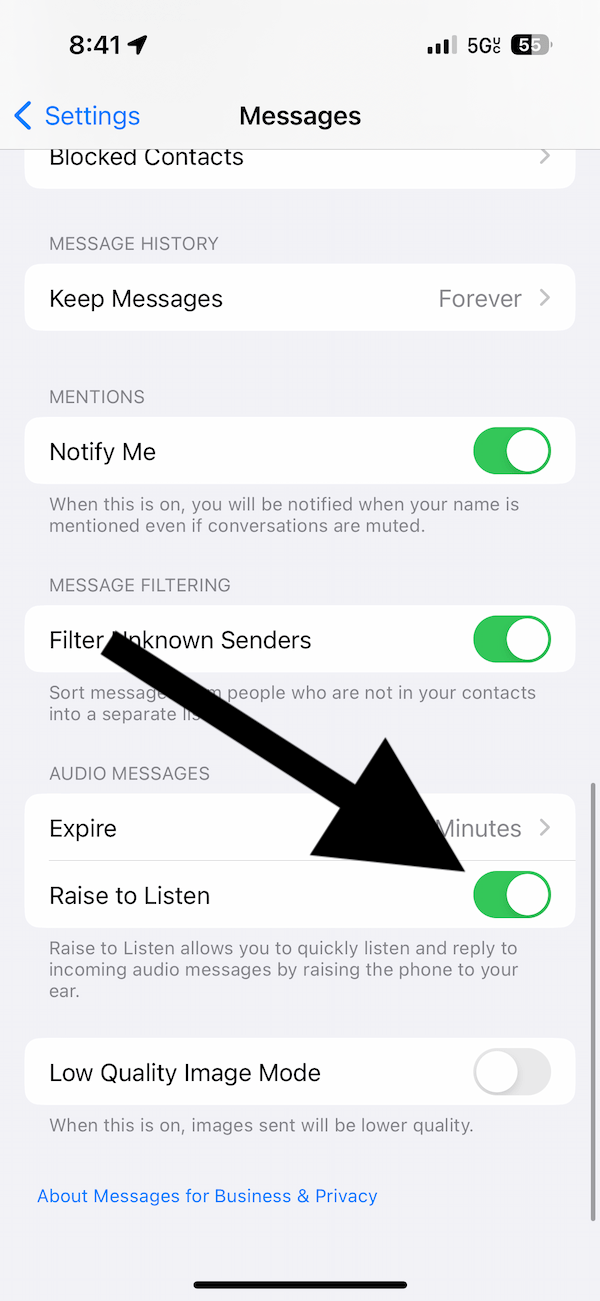 How Raise to Listen Works
Your iPhone uses various sensors like proximity sensors to detect when you lift the phone to your ears. You will hear a low-toned ding sound indicating that you are recording a voice message if a message conversation is open on your iPhone. If you lower your phone before recording, you will hear another ding sound indicating that voice recording is canceled.
If you receive an audio message and if this feature is enabled, you will see a notice saying, "Raise to Listen." If you raise your iPhone, you can listen without tapping the play button, and you can respond to it by sending another voice message.
Related articles