How to Find and Play iMessage Games on iPhone
The Messages app has a cool feature that allows you to play games with your contacts. These are great for times when you are waiting for something and are bored, like at the doctor's office or on a bus.
There are a variety of games you can play, and in this article, we will explain how you can find iMessage games to play and how to invite a friend to play.
What you need in order to play iMessage games
Here are a few things you will need to check to make sure you can play:
You must have iMessage enabled. You probably already have this, but if you are new to iPhone, normally use a different messaging app or have turned off iMessage for some reason, you may need to enable iMessages. Go to Settings > Messages and check that iMessage is toggled ON.
The person you wish to play with must also be using iMessage.
How to play an iMessage game
Open Messages.
Open or start a conversation with the person you wish to play with.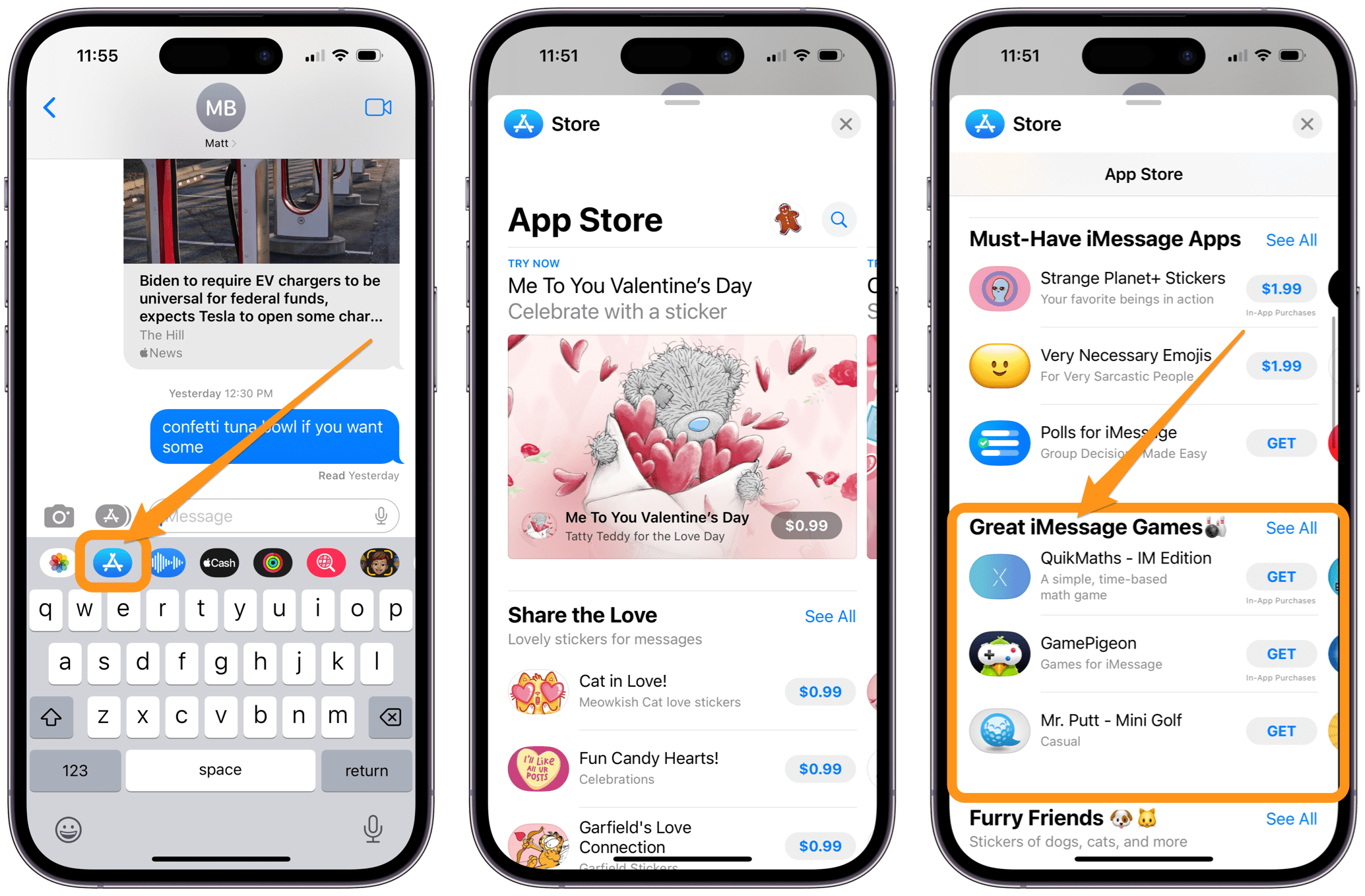 At the bottom of the screen (above the keyboard if it is visible), you will see various buttons in the toolbar. One of them is for the App Store. Tap on it.
Scroll down until you see a section with iMessage games. Swipe left and right on the games in that section to see more, or tap See All.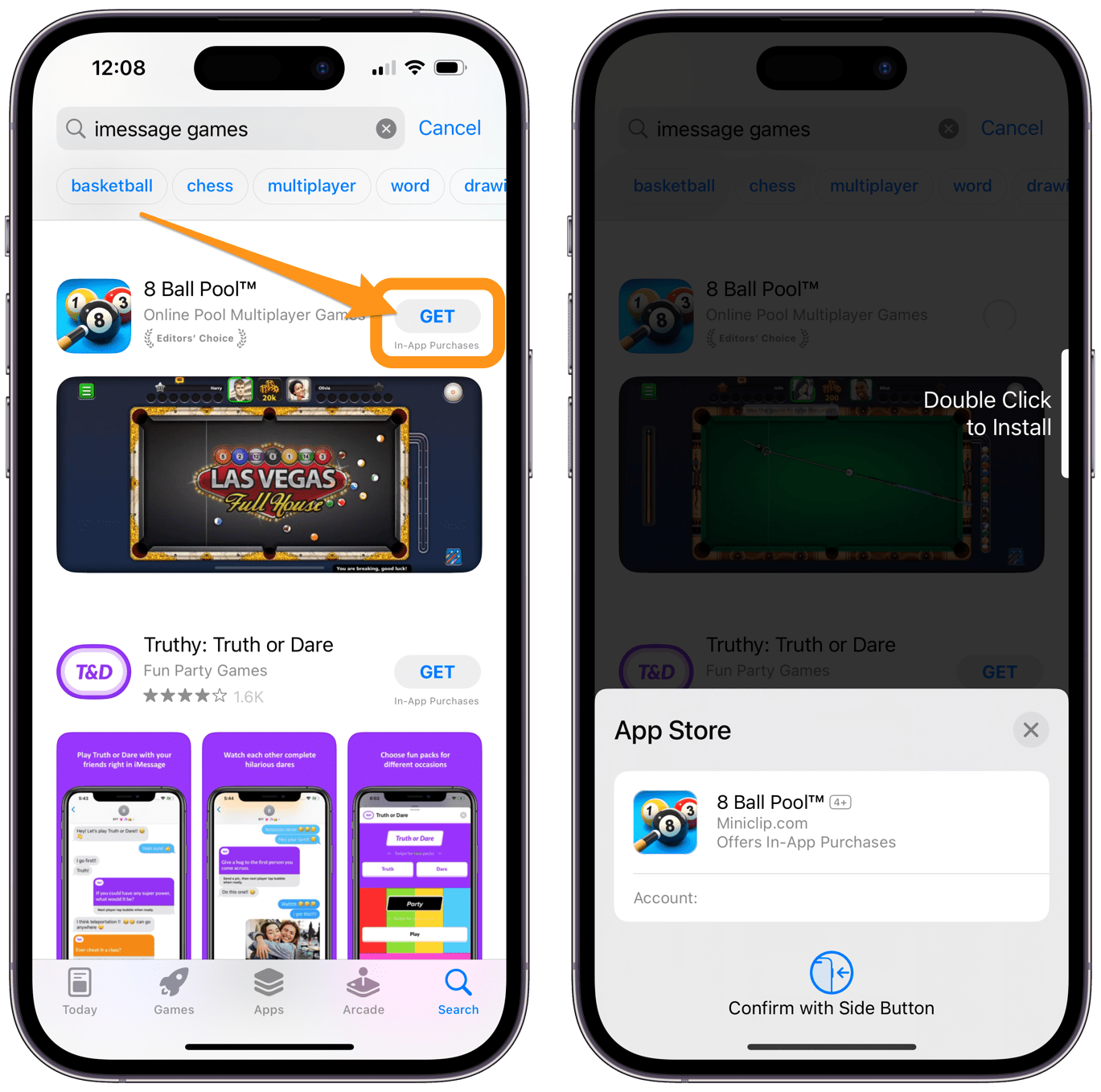 If you don't see a game you want to play, open the App Store app on your iPhone (outside of Messages) and search for iMessage games or search for the game by name if you know it.
Tap Get to download the game. Many games do include in-app purchases. You will also see these games show up as app icons on your iPhone Home Screen.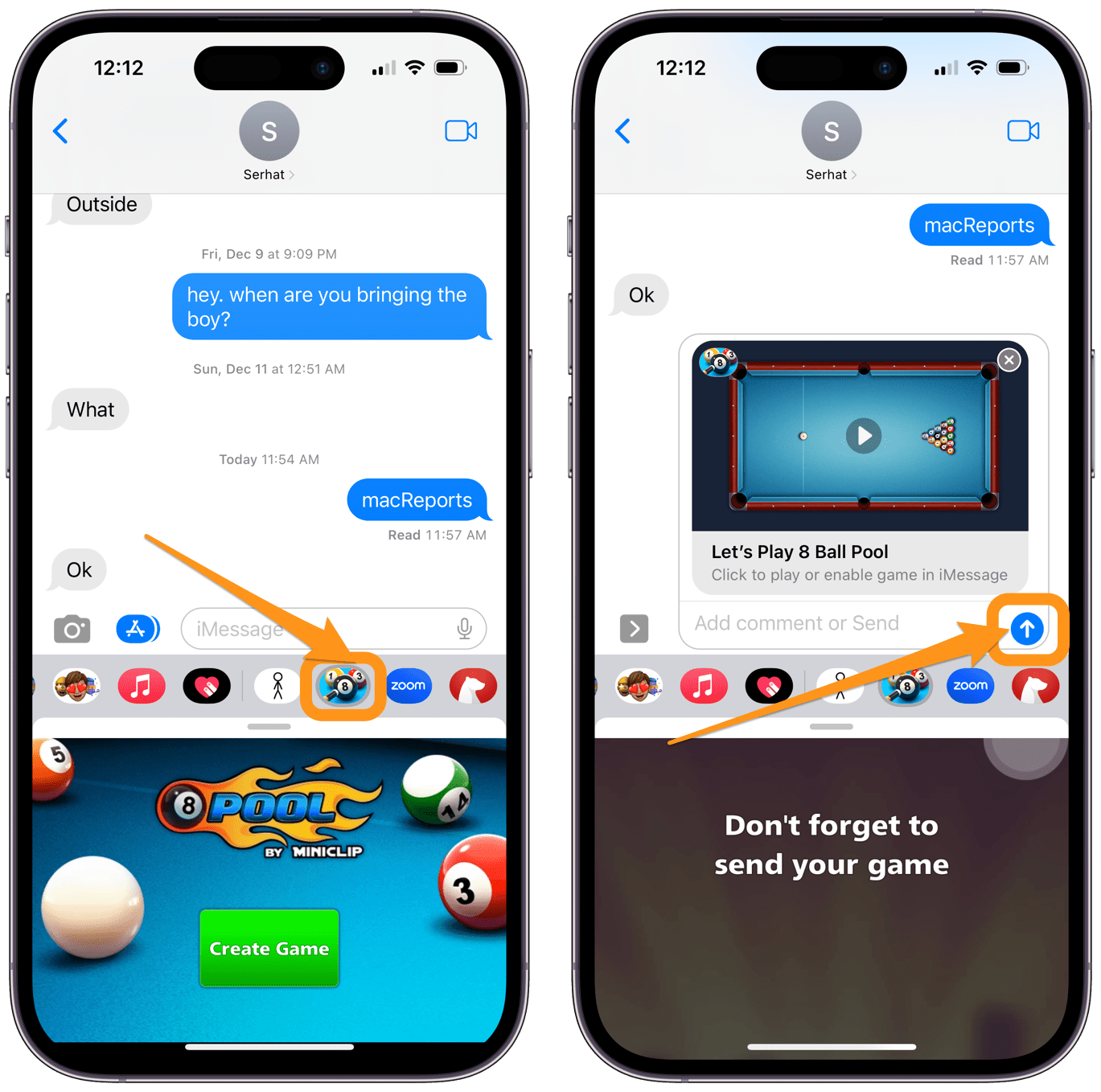 Now the game you downloaded should show up in the toolbar. You may have to swipe left to see it. Tap on it.
Follow the instructions that appear. You should remember to tap on Send to send the game invitation to your friend.
Now your friend will receive the invitation as a message. When they receive the message, they will need to tap on it and follow the instructions to download the game as well (if they don't already have it). Now, you can play!
Related articles