How to Fix a Flashing Apple Logo on an Apple Watch
Some people have said that they are unable to turn on their Apple Watch because they see a flashing Apple logo that will not let the Apple Watch boot up like normal. If you are having this problem, your Apple Watch will exhibit the following problems:
The Apple logo keeps blinking repeatedly, in certain intervals.
The Apple Watch buttons are unresponsive and the watch won't turn on.
This problem could be a software or hardware problem or something different. For example, an update error may cause this problem.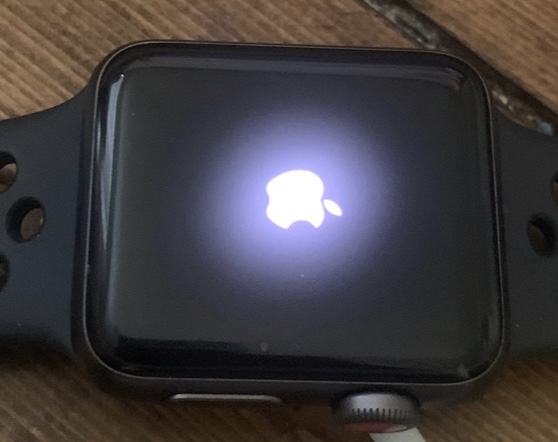 In this article, I will explain what you can do to fix this issue so that you can get rid of the blinking Apple logo and you can start using your watch again.
Apple Watch with a Flashing Apple Logo Fix
Solution 1: Check your software
The first step is to check your software. Ensure that your Apple Watch is running the latest version of watchOS and your apps are up to date. Here is how:
Update your iPhone (Settings > General > Software Update).
Then, on your iPhone, open the Apple Watch app, tap the My Watch tab and go to General > Software Update and follow the onscreen instructions.
Solution 2: Charge your watch
If the first step above does not fix your problem, you may want to try the second solution. Fully charge your Apple Watch. You can use the magnetic charging cable that comes with the watch. Simply place your watch on the charger and wait. It takes about two hours to fully charge the Apple Watch. Again ensure that your Apple Watch is fully charged. Charging may fix your flashing logo problem.
Solution 3: Force restart your watch
If the Apple logo is still flashing and your device is not responding, try to force-restart your watch. Simply, press and hold both the side button and Digital Crown until you see the Apple logo. Then release the buttons. Your watch will restart and you can use it again like normal. If this also does not work, see the next step.
Solution 4. Factory reset
The next step you may want to do is to restore your watch to its factory settings. This step involves removing all of your content and settings. Your iPhone will create a new backup of your watch before erasing everything. Here is how:
Put your watch on its charger and do not move it until these steps are completed.
Press and hold the side button until the power off screen appears.
Press and hold the Digital Crown until you see "Erase all content and settings".
And follow the onscreen instructions.
When you are done, you can set up your watch again. You can also restore from a backup.
If your Apple Watch still won't turn on and continues to display the flashing logo, contact Apple Support. You can also make a Genius Bar reservation.
See also: