How to Know if a Mac is Refurbished or New
Sometimes, especially buying a second-hand Mac, you might wonder about its history. You may want to know if the Mac you want to buy was purchased as a brand new or refurbished device. In this article, I will explain how you can identify whether or not a Mac has been refurbished.
When buying a Mac computer, a lot of users may want to buy a refurbished Mac, instead of a brand new one, because doing so can save you a ton of money. Various Retailers as well as Apple are offering refurbished devices. So, what does the term "refurbished" mean?
Refurbished means a few slightly different things. For example, it may mean that refurbished is not brand new but repaired or restored to a "like new" condition. This may mean that the product was broken or faulty enough to warrant a repair or restoration. Some people call it "renewed" or "reconditioned". The meaning of the term may differ depending on the seller also. It usually means that a refurbished product is repaired, cleaned up, tested, repackaged, and repriced.
As I stated before, you may want to buy a refurbished model because they are cheaper than a brand new one. For example, Apple sells factory refurbished devices with special savings of up to 15%. And this can be a very important factor when deciding to buy a Mac since we all know that Macs are expensive.
How to Identify a Refurbished Mac
First, I should mention that there is currently not an available tool or feature that would mark out or designate when a Mac is refurbished.
If you buy a refurbished Mac from Apple, the box that came with it will have a label saying "Apple certified refurbished". Of course, if you buy from other retailers, the boxing may be different.
The Mac's serial number will not tell you if it is pre-owned or refurbished.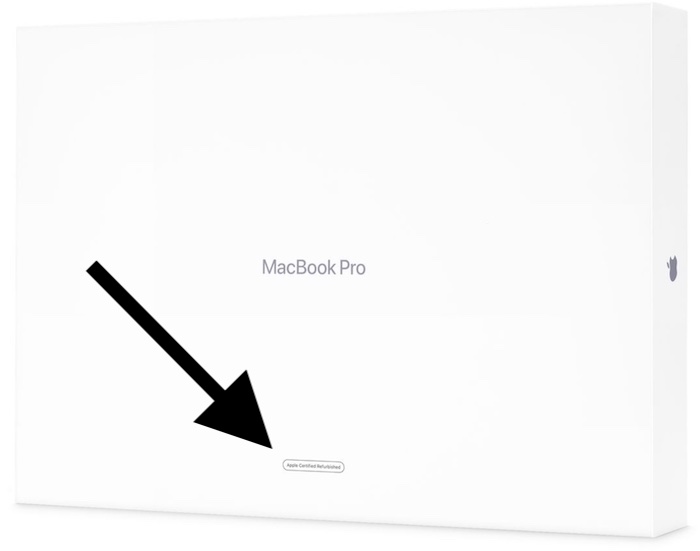 If you want to know about the Mac's history, you can check its battery cycle count, if it is a notebook. The cycle count may give you clues about its history and battery health. If the battery cycle count is high, that means that the Mac has some history and this may show how much the computer has been used. Here is how you find this:
Click the Apple menu.
Click About This Mac.
Click Overview.
Click System Report.
Open the Hardware section.
Click Power.
Find the Health Information section and check the cycle count and condition.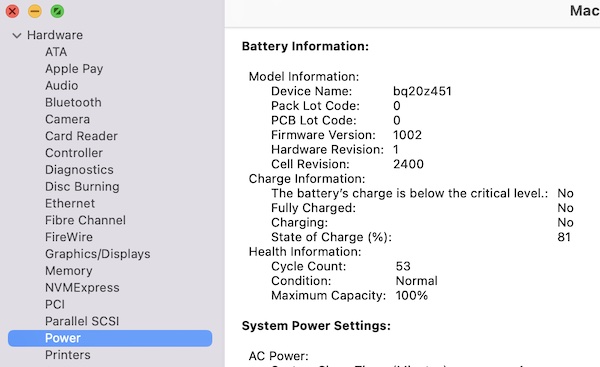 How to buy a refurbished Mac
If you want to buy a refurbished Mac, there are a few things you may want to consider:
Buy from a reputable vendor like Apple, Amazon, or BestBuy. If you are buying from Amazon, ensure that you are really buying from Amazon, and not from a third-party seller.
Ensure that the vendor you choose offers a money-back, and a free return, policy.
Ensure that the Mac you want to buy includes a warranty. I think it should have a 90-day warranty, at minimum.
Ensure that the Mac includes all of its accessories such as cables, keyboards etc.
See also: