Mail in Big Sur: Fix Missing Trash Folder, Flags and Search Issues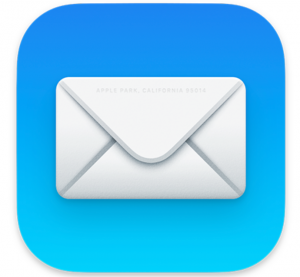 macOS Big Sur came with many design changes. As expected, not every change will agree with every user. Some of the changes to macOS mean that users will have to figure out how to set up things like they want them, or how they used to be.
See also: How to Change the Login Screen Background in macOS Big Sur
The Mail app has new features, many of them good, but because things are not exactly like they were back in Catalina, users may be annoyed and unable to find what they need to. In this article, we will go through three common complaints of Mail users who have transitioned to Big Sur: missing trash folders, missing flags and search difficulties.
Also, check out these articles tackling other Big Sur issues:
Missing Trash Folder
If you can't find your Trash or Junk folder, you can easily get it to show up again. This also works for any other mailbox or folder you want to see.
Go to the left sidebar in your Mail app.
Hover your pointer over Favorites and a plus sign (+) should appear to the right of Favorites. Click the plus sign (+). If you already have mailboxes in Favorites, click the arrow to make them appear in the sidebar.
Click the list indicator to show a list of mailboxes.
Select mailboxes from the list to add to Favorites.
See also: How to Set Up Smart Mailboxes on your Mac
How to Sort Mail
In macOS Big Sur 11.0.1, there is no tool bar option for sorting mail. However, you still have a few options for sorting your mail.
Standard View
In Mail, if you would like to sort your mail by date, sender etc. you can do that from the View menu.
With Mail open, go to View in the menu bar at the top of your screen and select Sort By.
Column View
To switch to column view, Go to the View menu at the top and select Use Column Layout.

Once you are using Column Layout, you can easily sort mail by:
Clicking on the column heading: From, Subject, Data Received etc.
Right clicking anywhere in the column headings will bring up a menu that has column options and a Sort By menu.
See also: How to Free Up Storage Space on your Mac
Mail Search
To search for email by sender name, go to the search icon
in the tool bar to open the search field (If you don't see your toolbar, go to the menu bar at the top of your screen, select View, then select Show Toolbar). If you are looking for email from John, type: from John. The search uses a natural language search so you can basically type into the search field what you are thinking. Other examples:
to Bob
to Jane about meeting
flagged from Chris
PDF attachment
You can also use special words to help refine your search. You can use the words: AND, OR and NOT. These must be capitalized.
community AND meeting
meeting AND project NOT class
from:Bob OR from:Jane
Tip: If you need to search a particular mailbox, and can't see your mailboxes listed under your toolbar, go to the menu bar at the top of your screen and select View, then Show Favorites Bar.
See also: Adobe's Support for Flash Player Will End: What Does This Mean for Mac Users?
Missing Flags in Column View
To see your email flags while using Column Layout:
Go to the column headings bar and right click on any of the headings (From, Subject, etc.)
A list of column options appears. Choose Flags to add a Flag column to your view.
Recent Articles: