How to Get Rid of the Blue Microphone Icon at the Top of iPhone
If there is a blue microphone icon at the top of your iPhone screen, you may be wondering why it is there and how to get rid of it. Fortunately, it is pretty simple to remove, and in this article, we'll tell you how.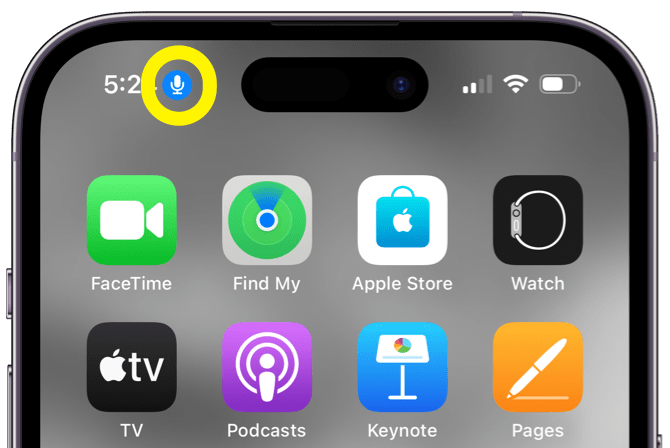 What is the blue microphone icon?
The blue microphone icon in your iPhone's task bar indicates that Voice Control is turned on. In this article, we'll tell you about Voice Control and how to turn it off and on.
Why you keep seeing the blue Voice Control microphone icon
If you are seeing this icon, you must have turned on Voice Control sometime in the past.
How to remove the blue microphone from iPhone
To remove the blue microphone icon, you need to turn off Voice Control. You can do that from Settings: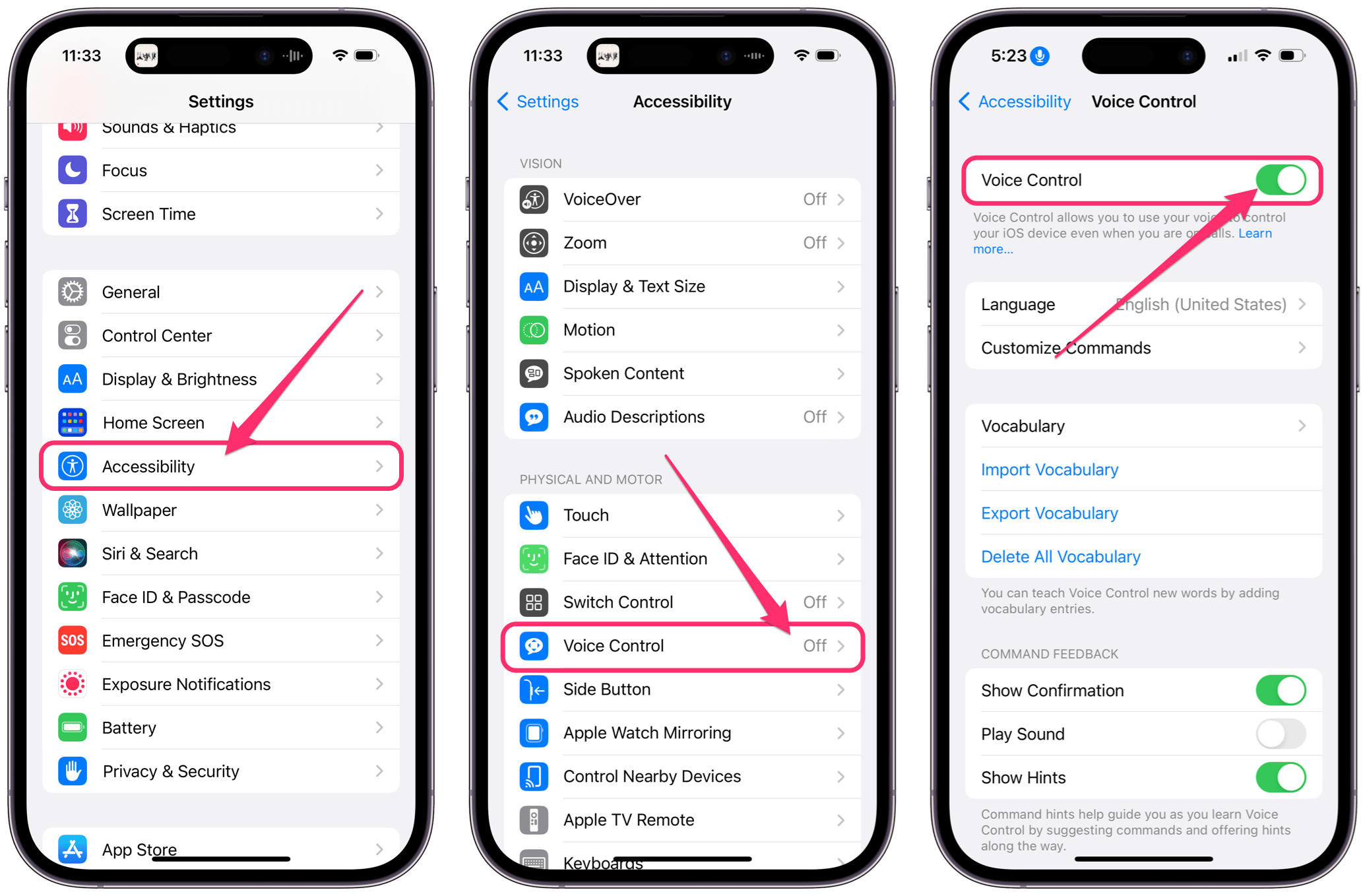 Open Settings on your iPhone.
Tap on Accessibility.
Tap on Voice Control.
Toggle the switch next to Voice Control to turn it off.
What is Voice Control?
If you had Voice Control on, maybe you were using it, and you know what it can do… and maybe you don't. Voice Control is designed to let you control your iPhone using voice commands.
What Voice Control can do
For example, you can:
Use spoken commands instead of using gestures.
Dictate instead of typing text.
There is a lot to learn if you want to use all of the features of Voice Control. For more, see Use Voice Control to interact with iPhone.
Why you might want to turn off Voice Control
If you are not using the features of Voice Control, you may want to turn it off. After all, it is always listening to you. This can result in weird things; like, if you have a text conversation open and you just start talking, your words will show up in the text message box even when you have no intention of sending a text.
Also, you can easily turn Voice Control on and off (once you have set it up the first time). To get rid of the blue microphone at the top of your iPhone, you simply have to say, "Hey Siri, Turn off Voice Control."
Related articles
Other icons and symbols in iPhone status bar