How to Put Safari Back in the Dock at Bottom of iPhone or iPad Home Screen
This has happened to many iPhone and iPad users; in some way or another, you have deleted your Safari app icon from the Dock on your Home Screen, and you want it back. Of course, deleting something is much easier than putting it back; after all, when you removed it, you knew where it was. This article will explain how to return your Safari icon to your Dock or Home Screen.
On your iPhone or iPad, the Safari icon is what you tap on in order to open your Safari browser. For many people, their browser is one of their most used apps, and so they like to keep their browser icon in a convenient place. You may have removed the icon by accident, or maybe you were trying out another browser like Firefox or Chrome. Whatever the case, we'll show you how to get your Safari icon back.
Finding your Safari app icon
Generally, there are a couple of possibilities when you can't find an app on your device:
You deleted the app from your iPhone (iPad).
You put the app icon on another page or removed it from the Home Screen.
However, some Apple apps like Safari can not be deleted from your iPhone or iPad. For Apple apps that can be deleted, you can download and reinstall them from the App Store.
Safari and all of the other apps currently installed on your iPhone or iPad, whether they are on your Home Screen or not, can be found in your App Library.
Putting Safari back
Here is how to get Safari from the App Library: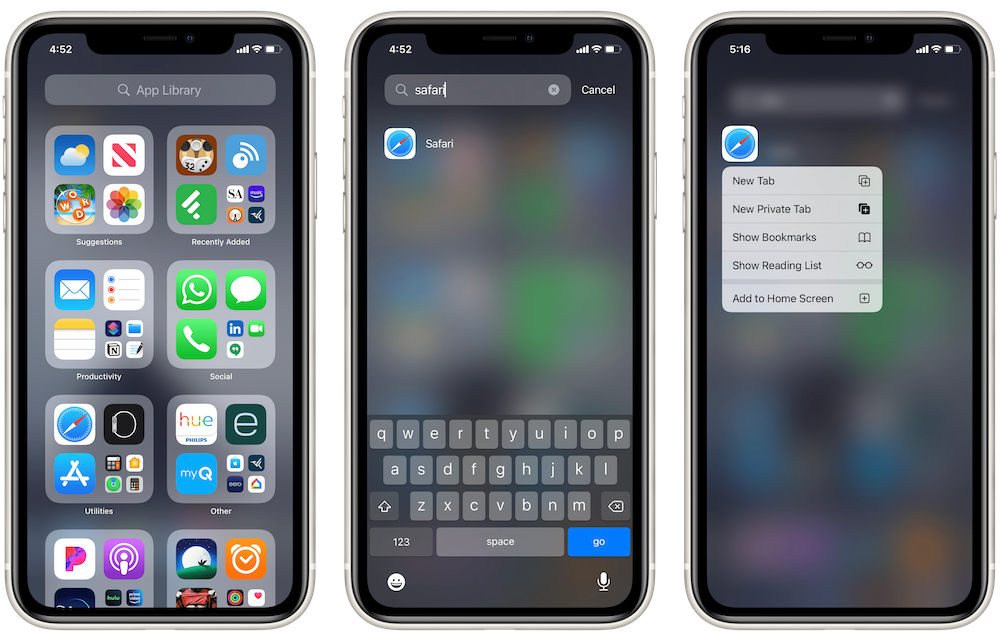 On your iPhone or iPad, swipe left on your Home Screen pages until you get to the last page. Swipe left again to see your App Library.
In the search field, type Safari.
There are two ways you can get Safari back to your Home Screen or Dock:

Method 1: Press and hold on Safari. A menu will appear.

Tap on Add to Home Screen.
If you have space in the Dock, Safari will appear there. Otherwise, Safari will appear on one of your Home Screens.

Method 2: Press your finger on Safari and drag it to the left side of your screen.

Your right-most Home Screen will appear. If you want to drop it on one of your Home Screen pages, just keep dragging it until you get to the desired spot on the page, then release it.
If you want it in your Dock at the bottom of your screen, drag it down to the Dock, position it where you would like and release.

To reposition Safari, press and hold on the icon until all icons begin to wiggle. Then you can drag Safari to the desired location. Tap Done in the top-right corner of your screen.
The apps on your iPhone or iPad can be deleted, removed from the Home Screen or hidden (you can even hide entire Home Screen pages if you want to). If you need to recover deleted apps for your device, you should be able to download them again from the App Store (assuming they are still available).
Related articles