How to Set Up Apple Cash Family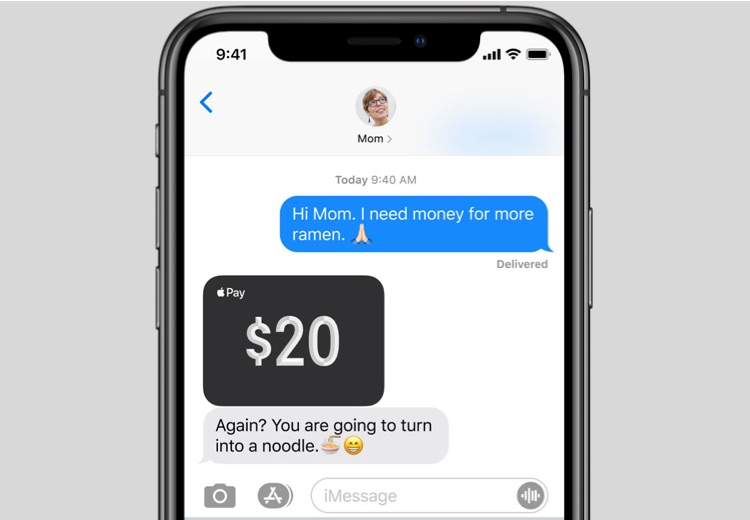 For members of your Family Sharing group that are under 18 years old, you can set them up with Apple Cash using Apple Cash Family. Kids and teens can make purchases, and send and receive money using Messages. You will have some control over the purchases your child makes; You can receive notifications when your child makes a purchase, put limits on who your child can send money to, and also lock their account. Your child will also only have as much Apple Cash as you, or somebody else, sends them; They can't have a credit or debit card in their Apple Wallet like you can.
See also: Using Apple Pay: How to Avoid Scams and Dispute Charges
What you Need in order to Set Up Apple Cash Family
You will need to have set up Family Sharing.
Apple Cash Family only works for family members under 18.
The Family Sharing organizer must be the one to set up Apple Cash Family, using the same Apple ID that was used to set up Family Sharing.
Both the organizer and the child must be signed in to iCloud with their Apple ID on their device.
Both organizer and child should be using two-factor authentication.
Devices should be updated to the latest iOS, iPadOS or watchOS.
See also: How to Set Up an Apple Watch for a Family Member who Doesn't have their own iPhone
How to Set Up Apple Cash for a Child or Teen
Open the Settings app on the organizer's iPhone.
Tap on your (Apple ID) name at the top, then select Family Sharing.
Scroll down to the bottom and tap on Apple Cash.

Tap on Set Up Apple Cash, then select your family member (child).
Tap on Set Up Apple Cash, then tap Continue. During the setup process, you may be asked to verify your identity.
Choose who your child can send money to using Messages: Everyone, Contacts Only, or Family Members Only.
Tap Agree to agree to the terms and conditions.
Tap on Done. You may have to wait a few minutes until everything is approved.
How your Child can Use Apple Cash
In order for you child to have money to spend, you must first send them money via Messages. After that, the child can use the money to purchase thing at stores, in apps and on websites; Purchases can be made at places that accept Apple Pay. See A Complete List Of Stores That Accept Apple Pay.
Unlike with Apple Pay for those over 18, children and teens using Apple Cash Family can only use Apple Cash, they can't add a card to their Wallet.
Related Articles: