How to Stop Sharing Your Live Location in Messages on iPhone
You can share the live location of your whereabouts in Messages on your iPhone. Although this can be a great convenience, it appears that many people can not easily stop sharing their location. In this article, I will explain how you can do this.
The Messages app integrates with Apple Maps, so you can easily share your live location with anyone on your iPhone. Sometimes, it may be necessary to share live locations. For example, you may want your children to share their location to ensure that they get home safely.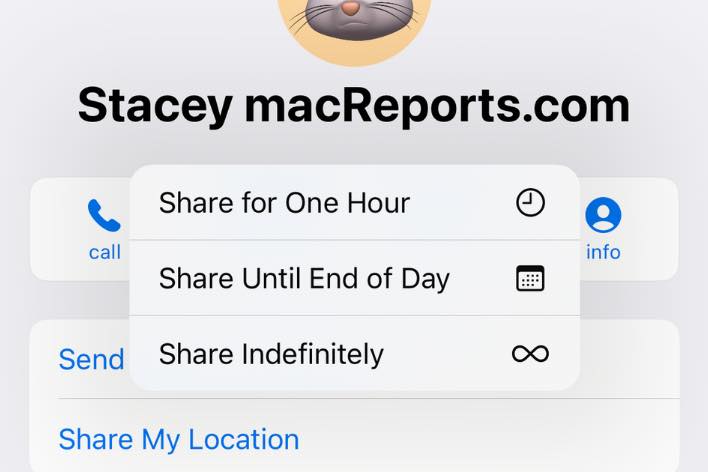 What is live location sharing on iPhone
Live location enables you to share your real-time location with the participants of an individual or group chat. You can start sharing, stop sharing and then control how long to share.
When you receive a live location, you will see a preview of a map, and when you tap on it, you can see the location and other relevant details.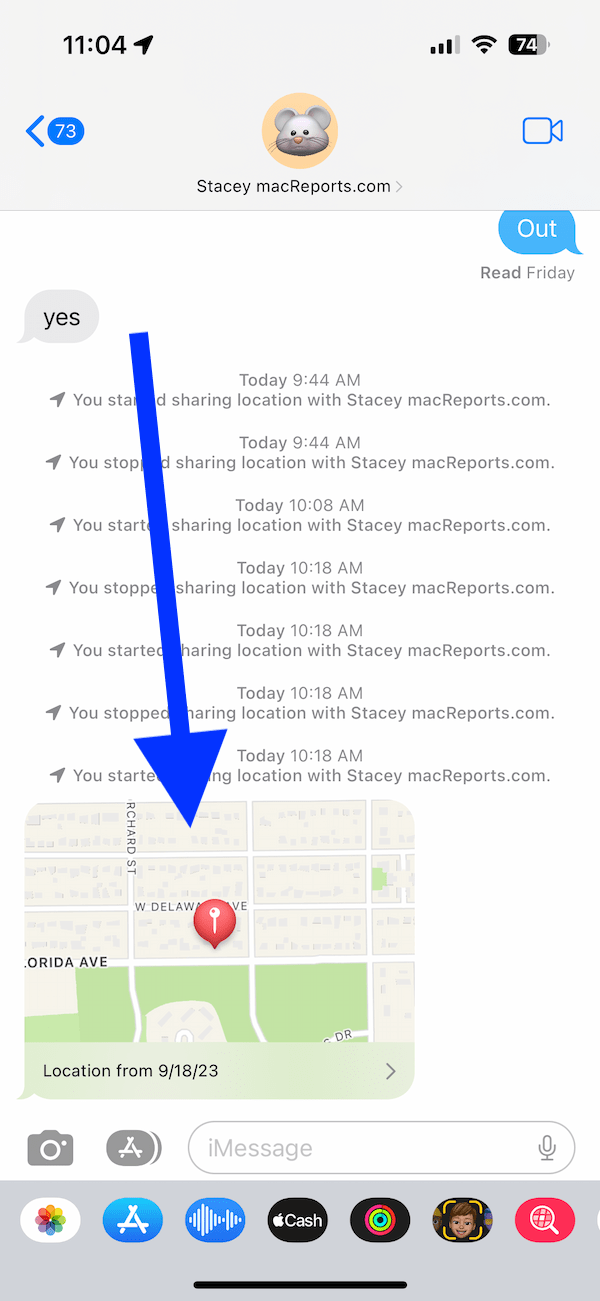 When you want to start sharing your location, you will be given three sharing duration options:
Share for One Hour
Share Until End of Day
Share Indefinitely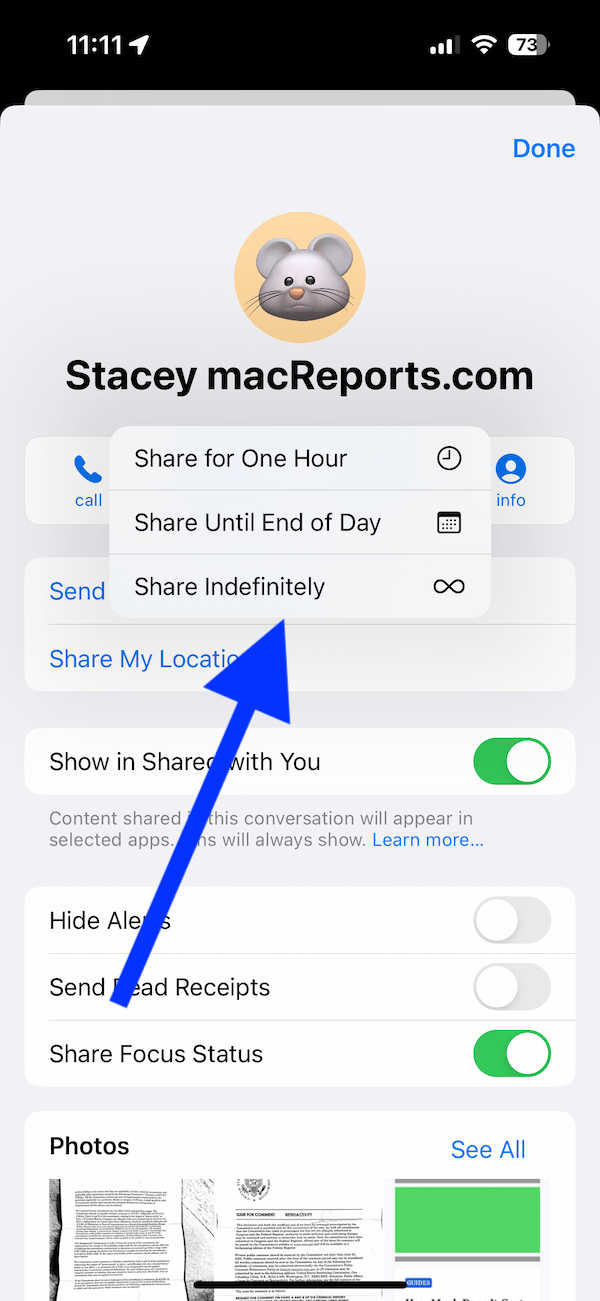 Unless you choose Indefinitely, your iPhone will automatically stop sharing your location once the time limit is reached.
It is easy to forget that you are sharing your location. You won't see that you are sharing your location until you open the conversation or go to the iPhone's Find My or Privacy settings.
If you select One Hour or Until End of Day, you can see how much sharing time is left in Messages if you tap the name of the person or group at the top of the conversation.

If you think that you may have forgotten to stop sharing again, the best practice is to never choose Indefinitely.
If you also think that you may forget to turn it off, you may consider the Send My Current Location option instead of the Share My Location option. There are some differences between them. The Send My Current Location option will enable you to give your exact location at the time of sharing. However, the Share option will provide real-time updates of where you are for a specified duration.
You can share your location with individuals or group contacts.
Why you should turn off location sharing when you are done
After your location sharing has served its purpose, you should stop sharing for two main reasons:
The first one is out of privacy and safety concerns. The other party will keep seeing your location, and this may not be ideal. Sometimes, we may temporarily grant a person access to our live location to make sure the person can find a meeting location. You probably do not want to keep sharing your location once you have met.
The second one is that sharing your location will make your battery drain faster. This is because iPhone's Location Services draws extra power to run. To use the same example as above, you may want your child to share their location to ensure they arrive home safely. However, if they forget to turn it off, your child's phone may run out of battery.
How to stop sharing your live location
Once you share the location, the conversation will show a notification saying, "You started sharing with [contact person]." This will ensure that you do not forget that you are actively sharing your location.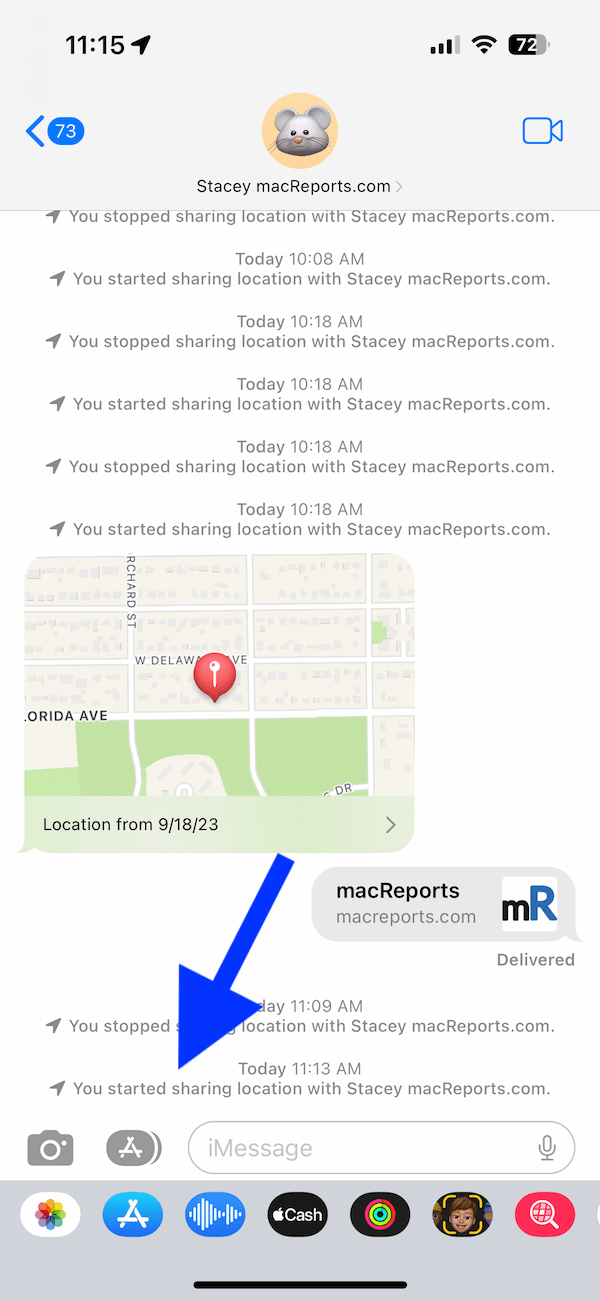 Follow the steps below to stop this:
Open Messages and then the conversation where you are sharing your location.
Select the name of the person or group at the top of the conversation.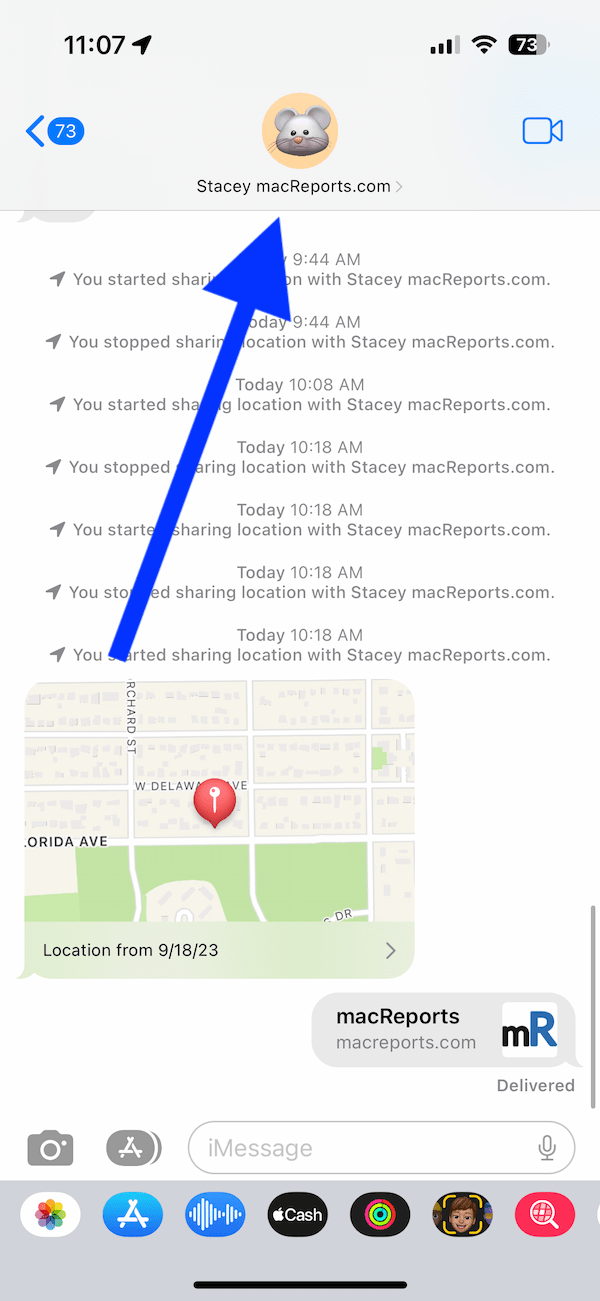 Tap the red Stop Sharing My Location. If you do not see this, then you are not sharing your location.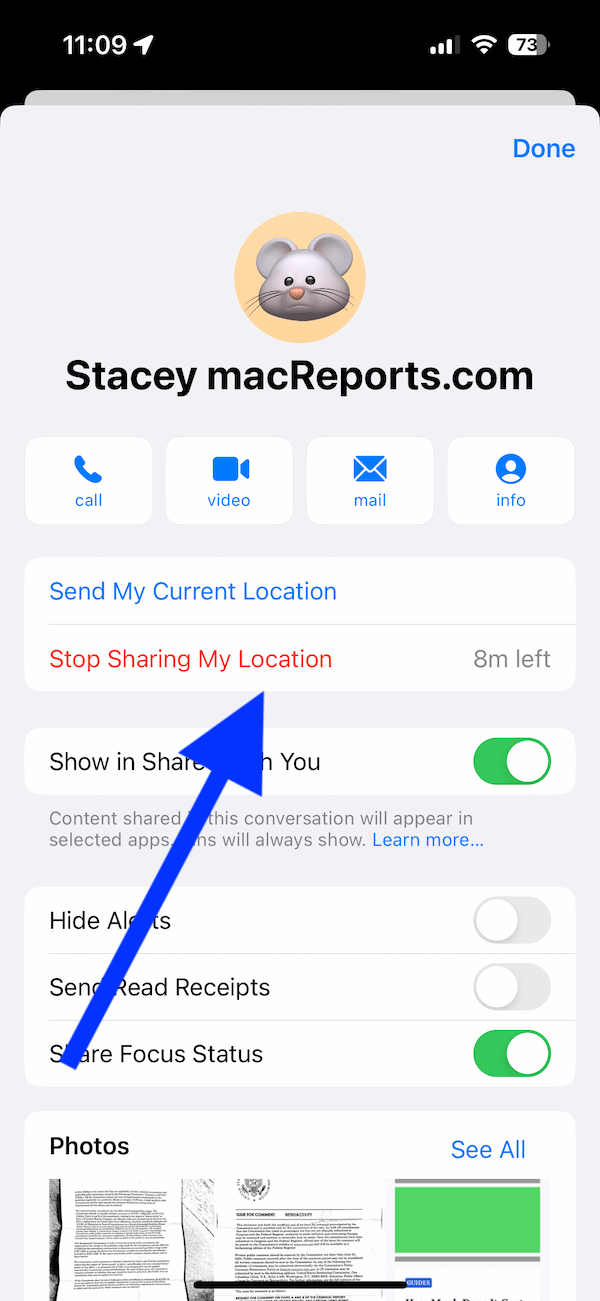 Once you have stopped sharing, you will see a message saying, "You stopped sharing location with [contact name]," confirming your action.
Related articles