How to Sync Your Apple Music Library Across Devices
You can create a personal music library if you are an Apple Music user. Your Apple Music Library is the collection of music, like songs, albums and video content. If you are an Apple Music subscriber, you can add and download from the Apple Music catalog.
Apple enables you to sync your Music Library across your devices using iCloud. In other words, Library syncing means your Library will be kept up to date on all your devices. This way, your Library will be available on all of your devices. For example, if you add a song to your Library on your Mac, you can access it on your iPhone as well. Or if you delete a song from your Library on your iPhone, the same song will be removed on your Mac, too.
Before going further, you should know these basic details:
Your Apple Music Library will be synced across devices as long as you're signed in with the same Apple ID on all devices.
If you have downloaded a song to your Library, it can be listened to offline.
Your Library can have up to 100,000 songs. If you purchased songs or videos from the iTunes Store, this content does not count against your Library limit.
How to turn on Sync Library on Mac
Open the Music app on your Mac.
From the top menu bar, click Music and then Settings.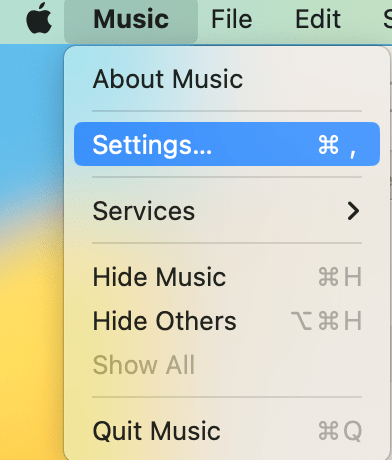 Click the General tab. For the Library option, ensure that the Sync Library box is selected. Then click OK. After turning this on, your screen will say Updating Cloud Music Library. After a few seconds, the update will complete, and your Library will sync to your Mac.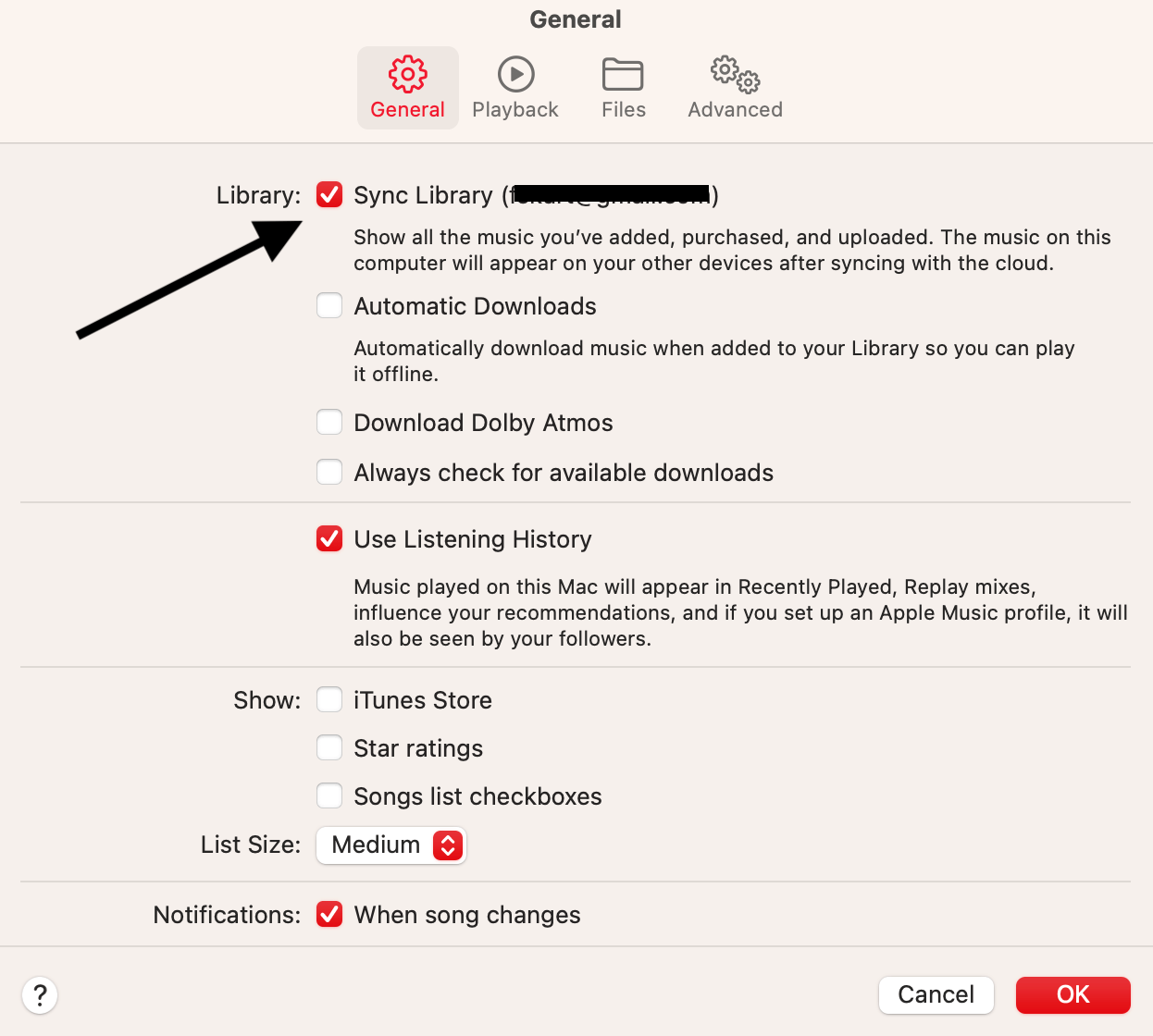 You may notice an option under Sync Library called Automatic Downloads. You may want to turn this on, too. If you turn this on, you can listen to the songs in your Library offline because they will be downloaded on your device. This will be helpful in certain situations. For example, your iPad with Wi-Fi (the iPad model without cellular connection capabilities) will download the Library when it is connected to Wi-Fi, and then you can use your iPad to listen to your Library when there is no Wi-Fi.
How to turn on Sync Library on iPhone and iPad
Open Settings and then tap Music.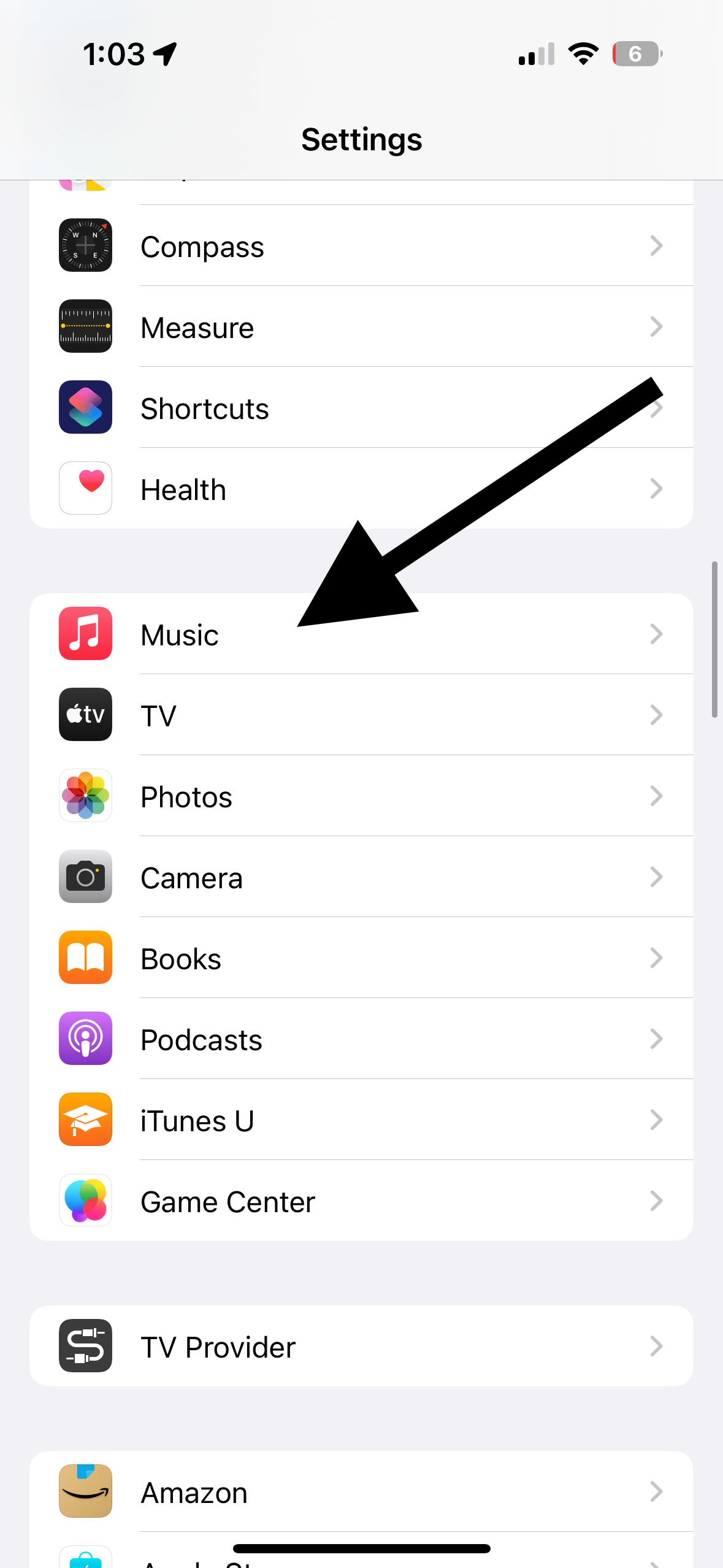 Find Sync Library and then turn it on.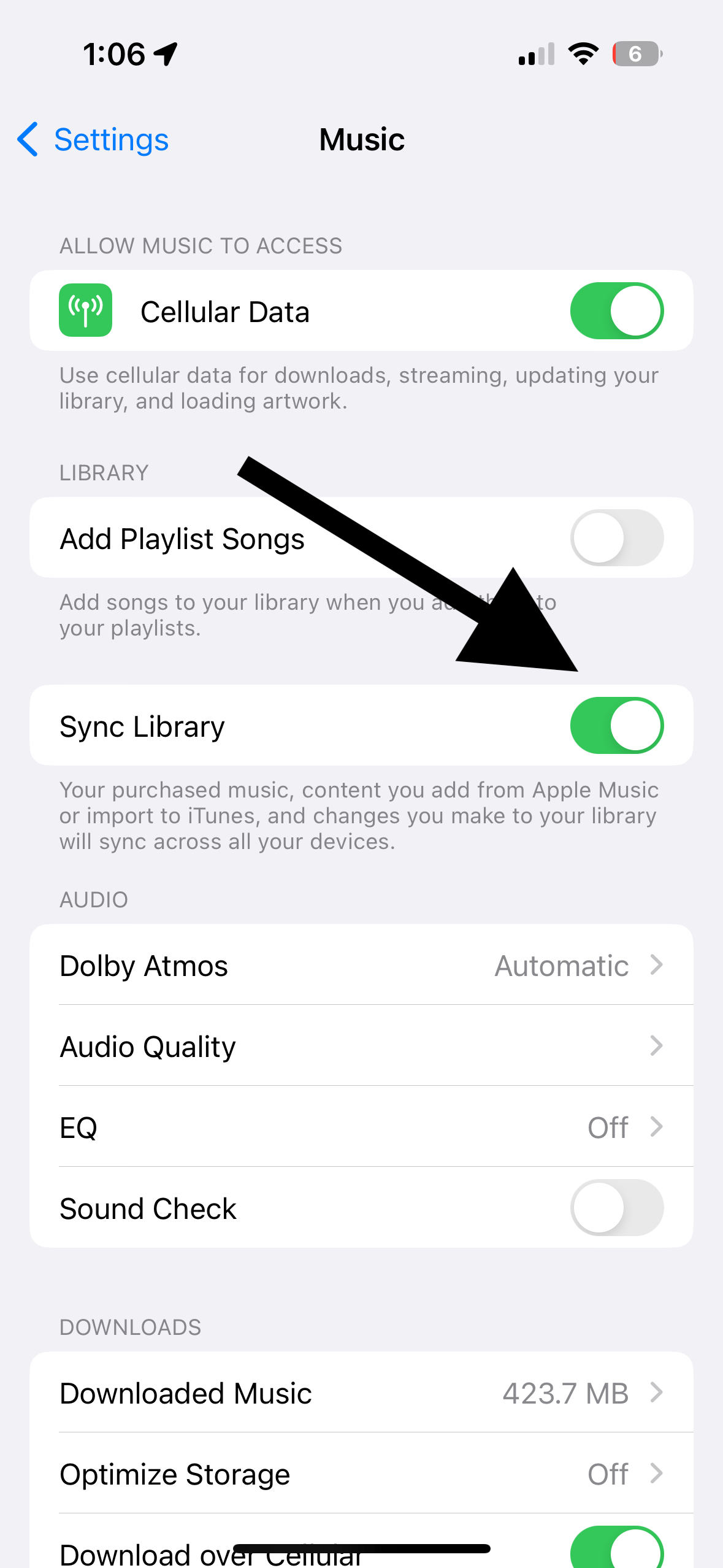 If you scroll down, you will see an option called Automatic Downloads. This is the same option as on the Mac. If you turn this on, your Library will be downloaded for offline listening.
Other notes on syncing your Library
If you do not see the Sync Library option, you are probably not signed in with your Apple ID.
You will need to be an Apple Music subscriber, either a paying one or on a free trial.
If you cannot turn this on, see this article: Can't Turn On iCloud Music Library? Fix.
Related Apple Music articles