Apple Watch Keeps Shutting Down or Restarting, How to Fix
In this article, I will explain what you can do if your Apple Watch keeps shutting down unexpectedly and randomly on its own. This issue seems to happen to a limited number of Apple Watch users. There could be many causes for this problem. I will try to address them so that you can fix the problem.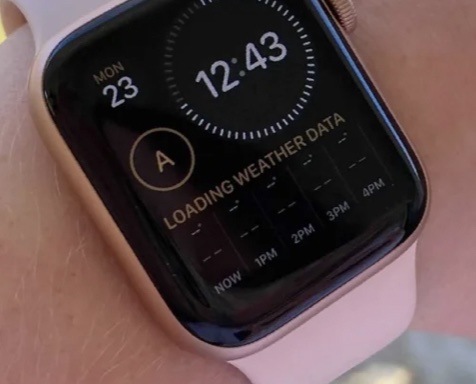 The problem
From the reports, users are seeing one or more of the following behaviors on their Apple Watch:
It randomly shuts down without restarting and without any user input.
The watch shuts down and reboots for no apparent reason, and for some users, this happens constantly.
This issue may start occuring after an update or upgrade.
The watch may show this symptom even when the battery is charged fully.
If your device shows one of the behaviors above, you should try the following suggestions in the order given. I will try the cover the reasons that may cause this, and what you can do to prevent future occurrences:
Troubleshooting on your Apple Watch
The issue with your watch could be software related, or could be something else. I recommend you follow these troubleshooting steps:
It happens. Sometimes you restart your watch accidentally when you are wearing it too close to your hand. Your hand may be pushing the buttons. If this is the case, you can adjust your watch's orientation via the Apple Watch app on your iPhone.

Open the Watch app on your iPhone. Go to General > Watch Orientation and you can choose left or right wrist. You can also choose to use your Digital Crown on the left or right side.

Just to rule out the battery, ensure that your watch is charged fully. Does this issue occur still?
Check for watchOS updates. Before checking for updates, ensure that your paired iPhone is up to date (Settings > General > Software Update).

On your iPhone, open the Watch app, and select the My Watch tab at the bottom. Go to General > Software Update.
Alternatively, you can directly do this on your Apple Watch. Press the Digital Crown and tap the gear icon to open Settings. Go to General > Software Update.

Force Restart your Apple Watch. Press and hold the Side button and Digital Crown together until the Apple logo appears.
Troubleshoot apps on your watch
Some misbehaving apps may cause this problem:
Update all apps that are installed on your watch. You can manually update your apps on your watch by going to App Store > Account > Updates and Update All.
Close apps if you are not using them. Here is how:

Press and side button.
The list of open apps will appear. You can use your Finder or Digital Crown to scroll through the apps.
Swipe to the left on the apps one by one.
You will see a large X in a red box. Tap this box. Repeat this process until there are no open apps left.

Did this problem begin after installing a new app? Or, are you having this problem while using a certain app? You may try to find the problematic app. Repeat these steps until you find the app:

Remove an app that you think may be causing the problem.
Test your watch. Still having the issue?
If the restarting or crashing issue is not happening anymore, then the app you removed might have been causing the problem. If this is the case, do not install it again, or at least wait until its developer updates the app.
Advanced steps
If you are still having this problem, try these steps:
Unpair and erase your Apple Watch:

Ensure that your watch and iPhone are close to each other.
On your iPhone, open the Apple Watch app, and select My Watch at the bottom of the screen and tap All Watches. Tap the info (i) button next to your watch and tap Unpair Apple Watch. Follow the onscreen instructions. Your iPhone will create a backup automatically.

After unpairing, re-pair them again by holding your iPhone and watch together and following the instructions. During the pairing process, you will be asked to restore from a backup. First select a backup and restore from a backup. Then test your Apple Watch for a few days. Does it still keep restarting, crashing or shutting down itself? If the answer is yes, unpair your watch again, but this time, when you are re-pairing, do not restore from a backup, but instead set up your watch as new.
Conclusion
In this article, I explained the random Apple Watch restarting problem that some users experience. This problem could be caused by software or hardware issues. This is a big problem for those who experience it. When this happens, it can impact your workflow and productivity or just make it difficult to communicate with others. If the steps above did not help you, you can contact Apple to get help from the support team. If the steps here have helped you – or if you found another solution to your Apple Watch crashing/restarting – please share in the comments below.
Related articles: