iPhone Camera Not Working, Showing Black Screen, How to Fix
So you are ready to shoot the perfect selfie, and you open the Camera app, and all you get is a black screen. Sometimes you may notice that your iPhone's built-in Camera app is not working properly. With this particular problem, when you want to take photos or videos, Camera only shows a black screen. If you are experiencing this issue, you will not be able to take photos or videos. Sometimes, only the front or rear camera may have this problem, and sometimes, both of them. Usually, the camera also doesn't work in third-party apps, such as Instagram, Snapchat or WhatsApp. Fixing this issue is often simple. This article lists several steps you can take to fix this annoying problem.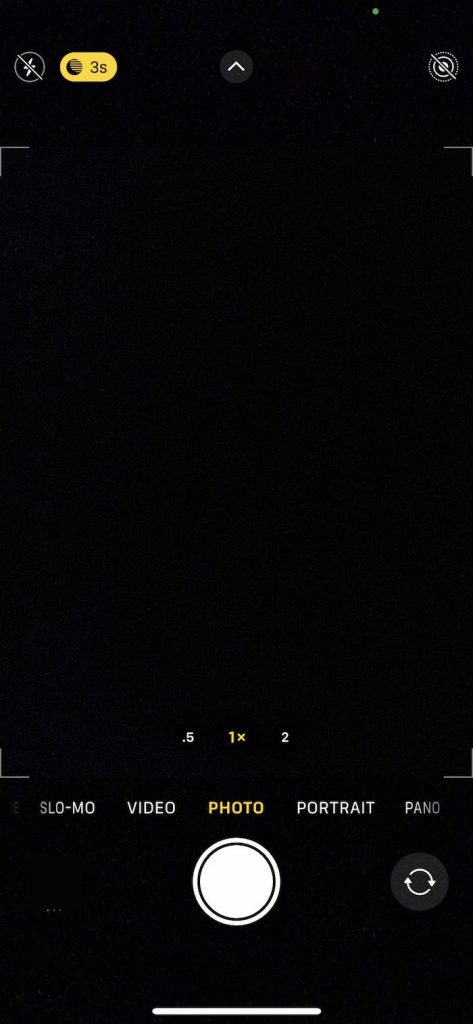 The black Camera screen issue can be caused by software settings, bugs, or hardware failure. If it is a hardware-related issue, you may have to take it to an Apple-authorized repair place to have your iPhone checked. If it is a software problem, you will be able to fix it by following the steps below:
1. Update iPhone
The first step is to ensure that your iPhone is up to date. Since the Camera app is a built-in app, it is part of iOS. Thus, updating iOS also ensures your Camera app is updated, along with your iPhone.
Go to Settings > General > Software Update.
If there is an update, follow the onscreen instructions.
After updating, open Camera and try now.
2. Restart the Camera app
If the Camera app does not load properly, you may see this problem. Thus, the second step to fix the Camera black screen problem is to restart the app itself. Here is how:
If your iPhone has Touch ID, double press the Home button. If your iPhone has Face ID, swipe up from the bottom of your screen and pause in the middle.
Find the Camera app icon. If you cannot see it, swipe left or right through the apps to find it.
Swipe up on the Camera app.
Now open the Camera app again. Does it work now?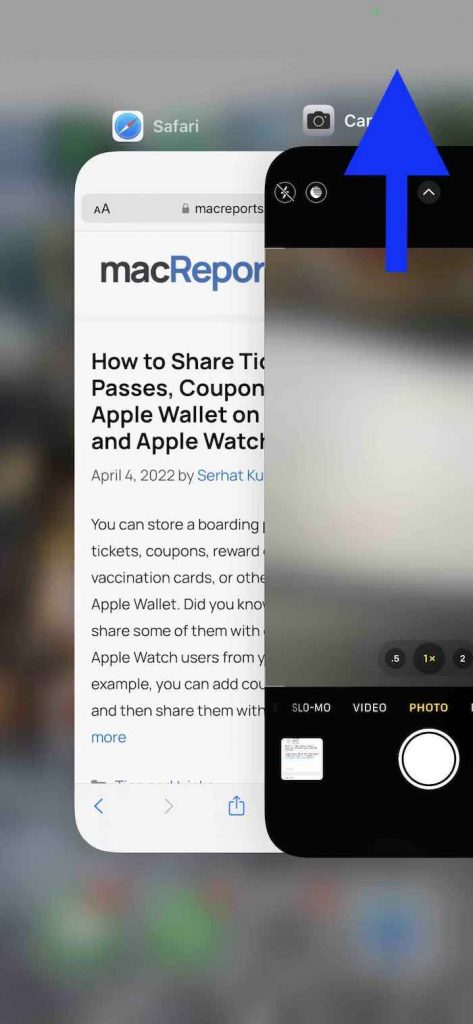 3. Restart iPhone
Restart your iPhone. First, go to Settings > General > Shut Down, then slide the Power Off slider. To power on again, press and hold the Side or Top button until the Apple logo appears. After turning on your device, launch Camera. Can you take a photo?
4. Check your device
Certain situations may cause this problem. Thus you may want to check the following:
Make sure that nothing is blocking the cameras.
Remove your case or film, and then try again.
Using a microfiber cloth, clean both front and back cameras.
5. Switch between front and back cameras
Your iPhone has two cameras: one in the front that faces you (when you take selfies), and one in the back that you can point at objects and other stuff to photograph them. Follow these steps to switch between cameras:
Open Camera.
Tap the Camera switch icon in the lower-right corner of the screen (in portrait orientation). This is a round icon with two curved arrows within it.
Wait a few seconds and tap again. Does this resolve your problem?
6. Turn off VoiceOver
We found that on some devices, turning off VoiceOver fixes the black camera problem. You may want to try this. Voice Over is a screen reader accessibility feature. Follow these steps:
On your iPhone, go to Settings > Accessibility > VoiceOver. Toggle the switch to turn off VoiceOver. Alternatively, you can use Siri to turn this feature off. Open Siri and say Turn off VoiceOver.
Then open the Camera app and try again.
This may not be an ideal solution for you; you may need this feature on to operate your iPhone. If this is the case, skip this step.
7. Reset All Settings
You can restore your settings to its factory defaults. This will erase all of your settings, including your network settings (your Wi-Fi passwords will be gone), location settings, and privacy settings. You should note that this will not erase your data and content. For example, your photos and videos will stay. Here is how you can reset your settings:
Tap Settings > General > Transfer or Reset iPhone > Reset.
Tap Reset All Settings.
8. Apple Support
If you are still having this problem, you should contact Apple Support. You may be having a hardware problem. You can try any of the following options:
When you contact Apple, they will explain to you the options you may have.
Related articles