How to Change the Default Apple Pay Card on Your iPhone
Apple Pay can be used in stores or on websites to make purchases using your iPhone. You can use it everywhere you see the ‌Apple Pay‌ symbol or anywhere that takes contactless payments. It is fast and accepted by a lot of merchants. We previously explained how you can change the default Apple Pay Card on your Mac. This article will show you how you can do this on your iPhone. Your ‌iPhone‌ will use the default card in your Wallet to make purchases using Apple Pay.
You need to add a debit or credit card to set up Apple Pay. If you have multiple cards, your default card will be used to make the payment. Sometimes, you may need to change your default card because your old card may not be valid anymore. Or, if you are traveling internationally, you may want to switch cards based on where you are so that you are using the correct card to avoid additional fees.
You should know that you can also use Apple Cash as your default card.
How to change the default card for Apple Pay
There are two ways to do this:
Method 1. Use Settings to change the default card:
Tap Settings on your device.
Tap Wallet & Apple Pay.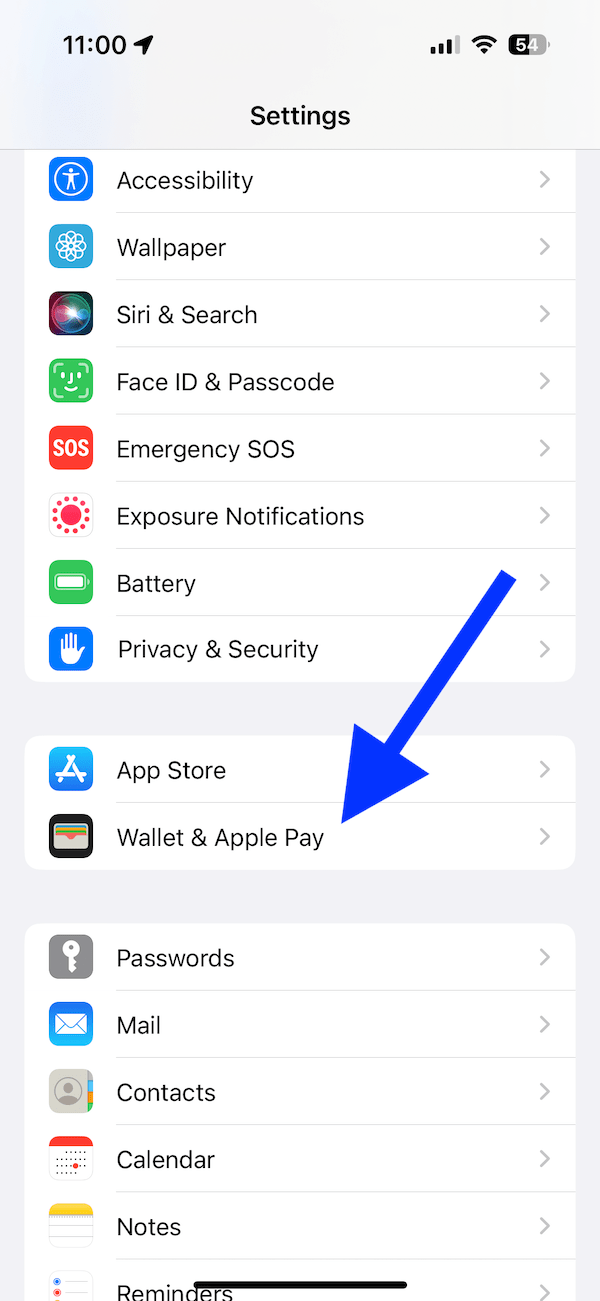 Tap Default Card under the Transaction Details section.
You will see your cards. Select one. You cannot select multiple cards.
Method 2. Use the Wallet app to change the default card
Open the Wallet app on your iPhone.
You will see a stack of cards. These are the cards you have added. Note that the bottom card (you can see the full card face) is the default card. As you see in the screenshot below, the Discover card is the default card.
You can touch and hold the card you want to use and drag it to the front of your card stack. For example, if I want the Busey card, then I will just need to drag it to the bottom.
After selecting a new card, exit Settings. Now, the new card will be used whenever you use Apple Pay.
If you do not see your card in the Default Card list, you will need to add it first. If you need to add a card, follow these steps:
Open the Wallet app on your iPhone.
Tap the Add (+) button in the top-right corner of the screen.
Tap Debit or Credit Card.
Then, follow the onscreen instructions. You will need to enter the card details, which you can do manually by entering its numbers and other details, or you can do this automatically by scanning your card. If you are unable to add a card, see this article: Unable to Add a Card to Apple Wallet? Fix
After adding your card, you can now make it the default card.
Related articles