Unable to Delete iMessage Texts in iOS 16, Fix
Some iPhone users who recently updated to the iOS 16 software version have complained that they cannot delete their iMessage threads in the Messages app. It appears that this problem started after updating and only affects iMessages. Regular text messages (green bubble messages) can still be removed. When the Delete button is tapped, deleting conversations does not work, and conversations still exist. In this article, I explain what you can do so that you can start deleting unwanted conversations.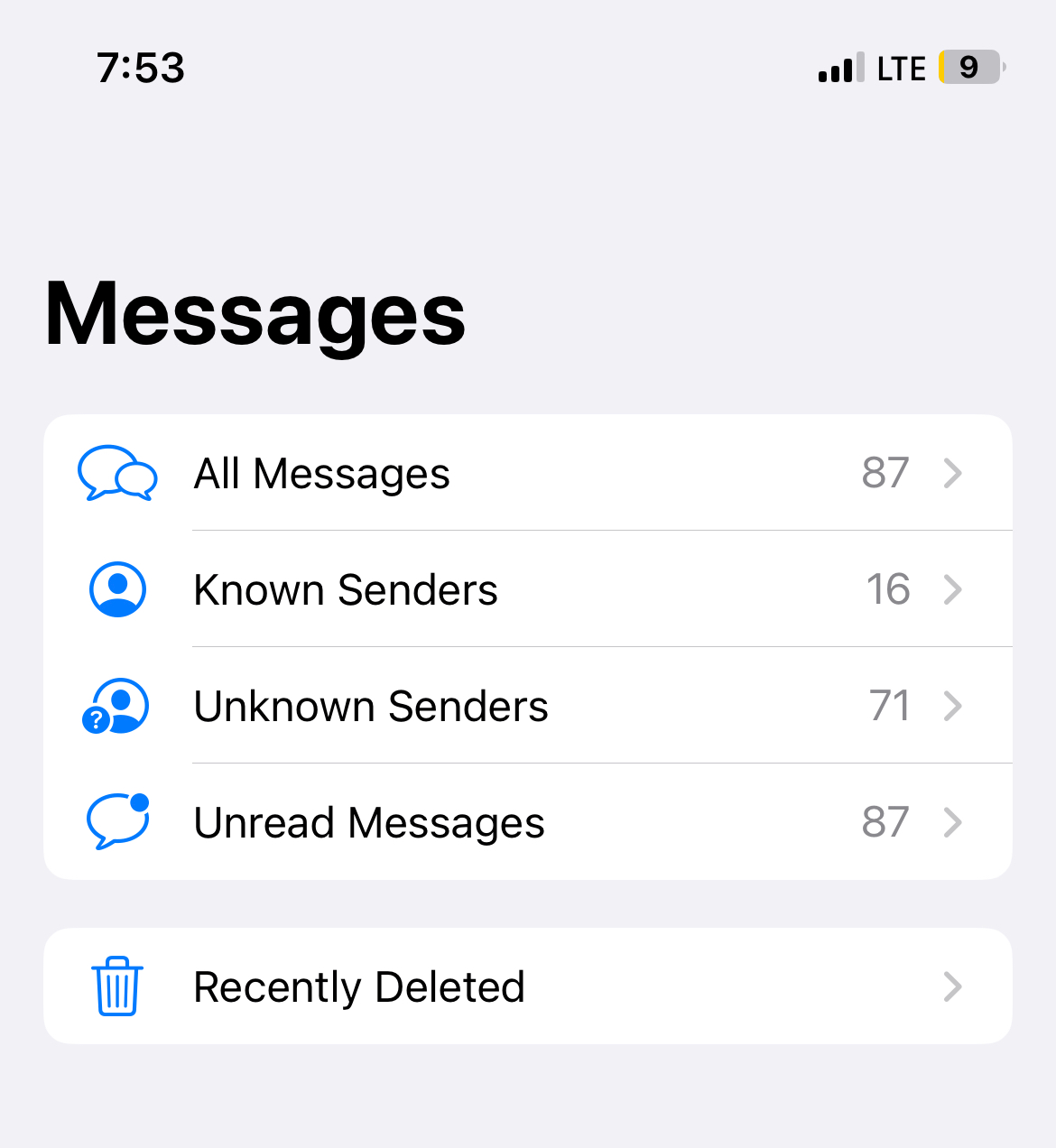 1. Upgrade your iPhone. Make sure that your iPhone has the latest version of iOS 16. You can check for updates by going to Settings > General > Software Update. Upgrading iOS also ensure that you are using the latest version of Messages.
2. Restart the Messages app. Open the most recently used apps (go to the Home screen and swipe up from the bottom of your screen or double-press the Home button if you have a Home button), find Messages and swipe it up. Then open the Messages app again and try to delete conversations again.
3. Restart your iPhone:
If it is iPhone X or later: Press and hold the volume up (or down) and the side button together until the power off screen appears. Move the power off slider to the right. Then wait for your iPhone to turn off. Press and hold the side button to turn your iPhone back on.
Other iPhone models: Press and hold the side or top button until the power off screen appears. Slide the slider. Wait for your device to power off fully. Then press and hold the top or side button again to turn it on.
4. Try these steps to delete:
Open the Messages app.
Tap Edit (if you turned "Filter Unknown Senders" in the Messages settings, then tap Filters > Recently Deleted).
Tap Show Recently Deleted.
Find the conversation you want to delete and select it, then tap Delete.
Go back to Messages and try to delete it again.
I hope one of the steps fixes your problem. I should also note that there is an option to have the Messages app automatically delete old messages. You may want to turn this on. Here is how:
Open Settings.
Tap Messages.
Scroll down and tap Keep Messages.
You will see three options: 30 Days, 1 Year and Forever. Forever is selected by default. If you select Forever, all messages will be kept unless you delete them. You can select 30 Days or 1 Year to turn on auto-delete old messages. If you select 30 Days, for example, all messages older than 30 days will be permanently deleted.
Again this is not for everyone. All messages older than 3o days or one year (depending on your selection) will be gone.
Related articles