Volume Button Not Working on Apple TV Remote or Siri Remote, How to Fix
The volume controls on your Apple TV remote or Siri remote may stop working for no obvious reason and become unresponsive. They may seem stuck, or it seems like nothing happens when you press the volume up or down buttons. If the volume buttons are not functioning as expected, you won't be able to use your remote to increase or decrease the volume of the Apple TV. In this article, I will explain what you can do to fix this problem.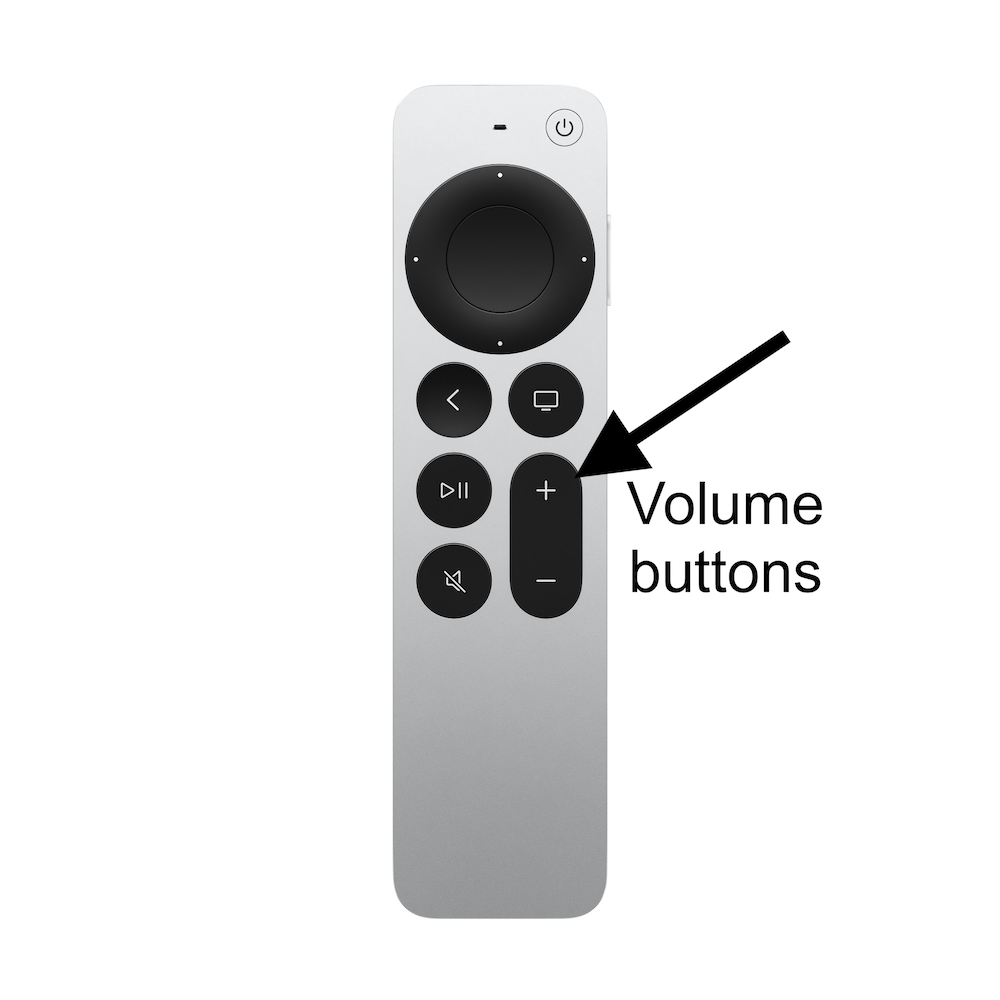 Please note that this article assumes that, except for the volume controls, your remote is working smoothly, meaning all the other buttons are working. If your Apple TV remote is not working, see this article: Apple TV Remote Not Working? How to Fix.
Fix the Apple TV remote volume button not working
It is a known issue that sometimes the volume control may experience problems while the other buttons on the remote work without any problem. To fix this, you will need to restart your remote.
Restart your remote
Press and hold the Volume Down button and the TV/Control Center button together; see the image below to help you identify the buttons on your remote. Keep pressing for about 5 seconds or until you see the status light on your Apple TV turn off and on again. The status light is located on the front face of your Apple TV.
Release the Volume Down and the TV/Control Center buttons. A few seconds later, you will see a notification on your TV saying Connection Lost. This indicates that your remote has been turned off.
Wait a few seconds until you see the Connected notification on your TV. This indicates that your remote has turned on again.
Then, test to see if you can use the Volume buttons or not.
If you are still unable to change the volume using your remote, you may consider setting up the Apple TV Remote on your iPhone or iPad. This will let you control your TV via Control Center on your iPhone or iPad:
Open Control Center and you will see that the Apple TV remote is automatically added if you have the latest version of iOS or iPadOS.

If you do not see it there, go to Settings > Control Center and tap Add next to Apple TV Remote. Then tap Apple TV Remote in the Control Center and follow the onscreen instructions.

After setting it up by following the instructions, open Remote on your iPhone or iPad. The TV's volume can be controlled by your device's volume buttons.
Related articles