AirDrop Says 'Waiting' But Never Sends, How to Fix
You can use AirDrop to send or receive items on your Apple device. You can share files such as photos, locations, URLs, or documents with people nearby using AirDrop. AirDrop only works with Apple devices. When you AirDrop a file to another device, there are three steps: It will first say "Waiting…," then "Sending," and finally "Sent" once the file is successfully sent. Usually, AirDrop file transfers occur almost instantly. However, sometimes you may notice that your file may never pass the "Waiting" step and never connects to the other device. The receiving device never gets the "accept / decline" message. AirDrop says "Waiting" and then fails. In this article, I explain how you can fix this problem.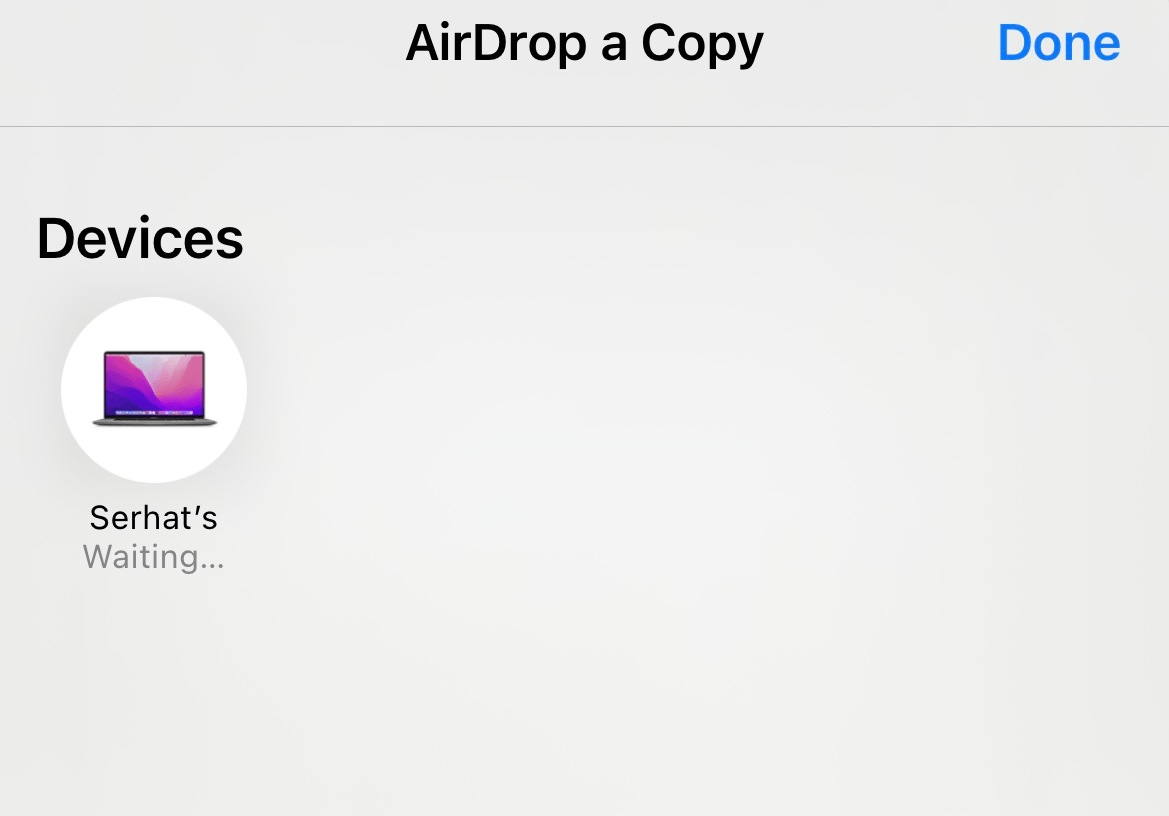 In AirDrop, there are two parties: sender and receiver. It is important to understand that this problem may be caused by the sender's or receiver's device. Thus, the following steps should be followed on both devices. Before you do anything, ensure that both devices are running the latest version of iOS, iPadOS or macOS.
1. Is AirDrop restricted?
The first thing to check is Screen Time. It may be that Airdrop is turned off.
Open Settings.
Tap on Screen Time.
Tap on Content & Privacy Restrictions.
Tap on Allowed Apps. You will be asked to enter your Screen Time passcode. Enter it.
Ensure that AirDrop is enabled.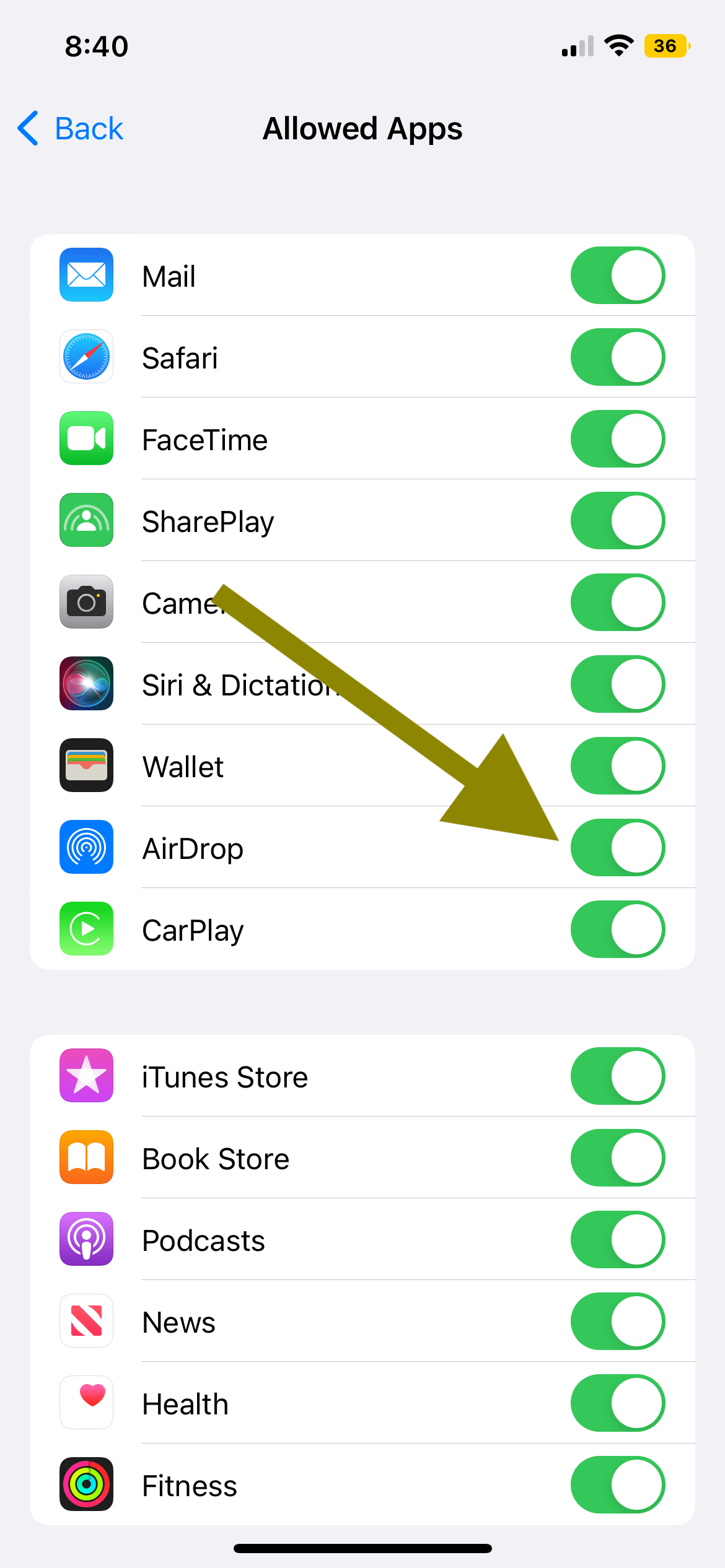 2. Off, Contacts Only or Everyone
There are three basic settings in AirDrop:
Receiving Off: You won't receive AirDrops.
Contacts Only: Only your contacts can see your device.
Everyone: All nearby Apple devices can see your device in Airdrop.
These settings are available:
On iPhone / iPad: Go to Settings > General > AirDrop.
On Mac: Open a Finder window, select AirDrop and check the "Allow me to be discovered by" setting.
Review these settings on the receiver's device:
Ensure that AirDrop is not set to Receiving Off.
If the receiver AirDrop setting is "Contacts Only," ensure that your contact info is found in the Contacts app of the receiver's device. Furthermore, both the sender's and receiver's devices should be signed into iCloud. And lastly, the sender's Apple ID email or phone number needs to be present in the Contacts app of the receiver's device.
If your contact is not in the Contacts app of the receiving device, they should set AirDrop to Everyone. Try selecting Everyone. If this fixes the problem, then this means that you probably do not have a connection issue. Check that the contact details are stored accurately, and check that the sender or receiver is not blocked (see number 5 below). If the contact details contain any outdated info, update them.
4. Check connections
To establish a proper connection between the two devices, ensure that the following are true:
Both Apple devices are within range. They should not be too far apart. Ensure that they are within 30 feet (around 9 meters) of each other.
If one of the devices is using VPN, disable it and then try again.
If you see this Waiting message when you attempt to send a file to a Mac, check the Firewall options on the Mac:

Open System Preferences.
Click on Security & Privacy.
Click on Firewall.
Unlock the section by clicking the lock icon and entering your admin password.
Click the Firewall Options button.
Make sure that the "Block all incoming connections" box is not selected.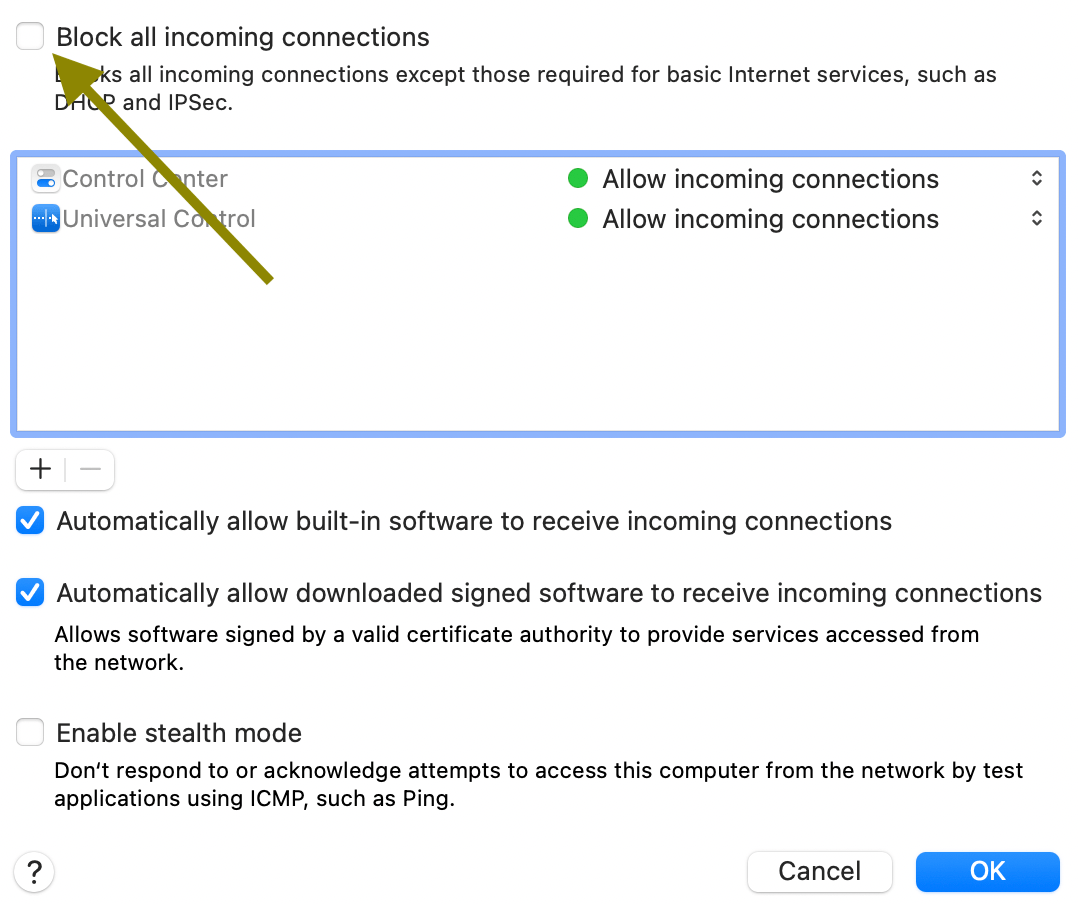 5. Blocked contact?
If any of the sender's or receiver's emails or phone numbers are blocked, it may cause this problem. Check your Blocked Contacts to ensure that the sender and receiver are not in the list on each device:
iPhone or iPad: Go to Settings > Phone > Blocked Contacts.
Mac: Open FaceTime and then click on FaceTime > Preferences > Blocked.
If you (yes, you may have blocked yourself mistakenly) or the recipient is blocked, or if you are blocked on the receiving device, unblock it.
6. Time Zone
Ensure that the time zone settings on sending and receiving devices are set correctly. You may want to turn on the Set Automatically option so that your device will do that for you. Here is how:
iPhone or iPad: Go to Settings > General > Date & Time. Turn on Set Automatically.
Mac: Open System Preferences > Date & Time > Time Zone and ensure that "set time zone automatically using current location" is selected. If the setting is dimmed, click the lock icon, enter your admin password and unlock the section. Then you can select the box.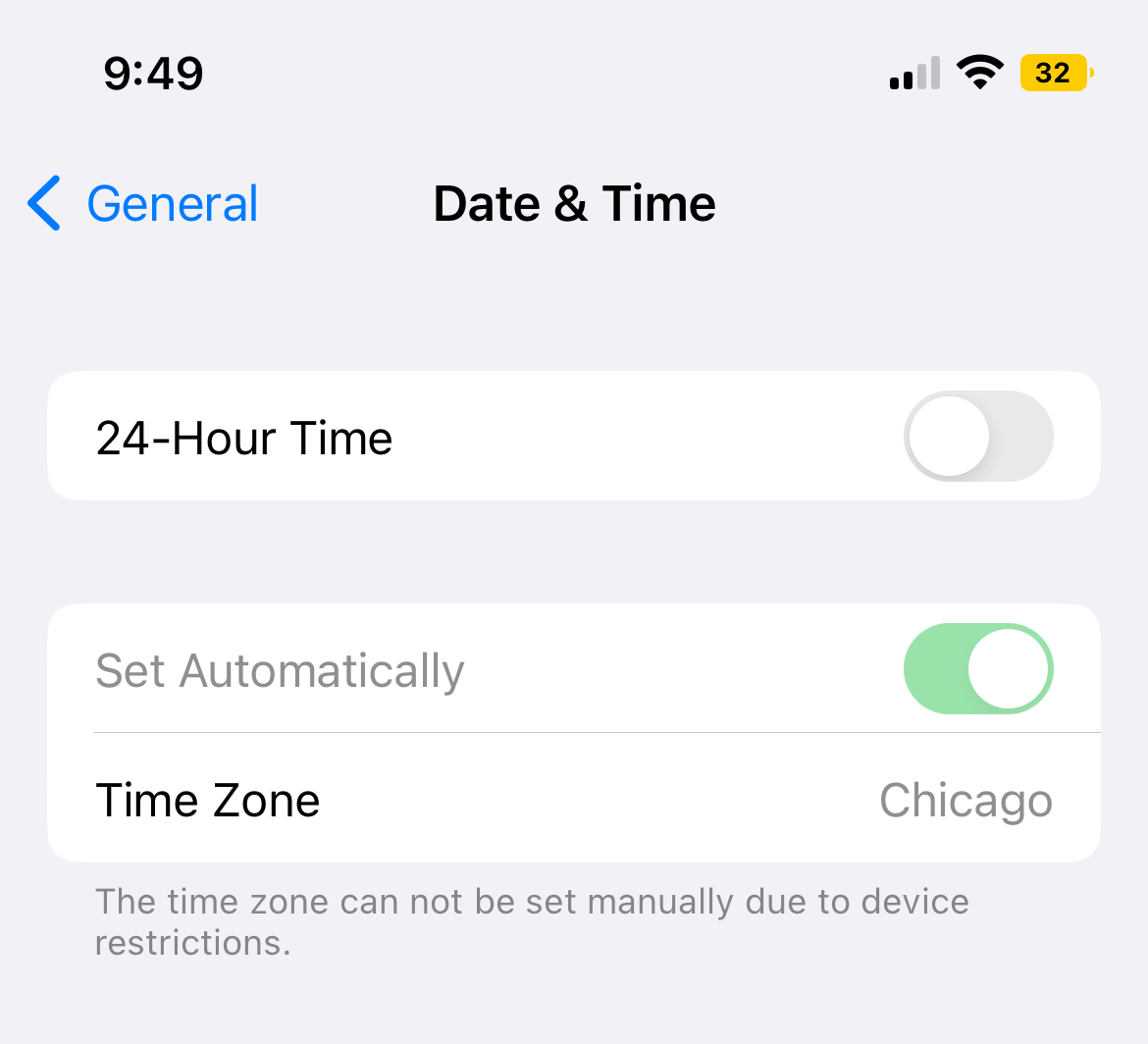 7. Reset network settings
If your problem persists, try resetting network settings on your device. This does not delete any content like your photos. But this does delete your network settings. For example, your saved Wi-Fi passwords will be wiped. If you want to do this, go to Settings > General > Transfer or Reset [Device] > Reset > Reset Network Settings. It is possible to reset network settings on Mac too. We previously wrote about how you can do this in How To Reset Network Settings On Mac.
Related articles