Among Us on Mac: Play for Free, No Steam Required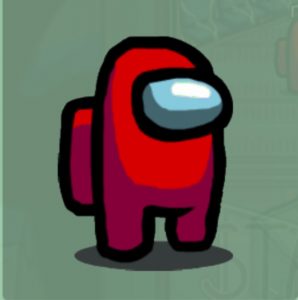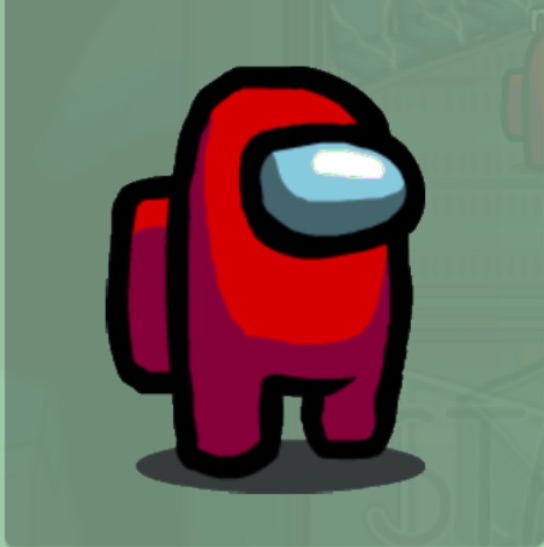 Among Us has become an extremely poplar game since its initial release two years ago. It is an online, multiplayer game of social deduction and is very highly rated and family-friendly. The game has a space themed setting where each player is either a Crewmate or an Impostor. Among Us is available on the App Store for iOS and on the Google Play Store for Android. It is available on Steam for PC. What about playing it on a Mac?
There are a few different options for playing this game on Mac. We will stick with describing one of the easier ways to do this: play Among Us using the BlueStacks App Player. The nice things about this is that you will be playing the mobile version of Among Us. The mobile version of Among Us can be played for free, unlike the Steam version for PC. Also, the online multiplayer works cross-platform, so you will be able to play with your friends.
See also: How to Download and Install the iOS 14 Update & Troubleshoot Common Problems
About BlueStacks
What is BlueStacks?
The BlueStacks App Player lets you run apps designed for a mobile device, on your Mac or PC. BlueStacks is an Android emulator that connects with the Google Play Store to get apps; the same way an Android phone does. With this app, you will be able to play games and use apps available for Android devices, just on a bigger screen and using some features not available on other devices.
Is it safe?
As in, "Will it do bad things to my computer?" The app has been downloaded and used by millions of players. It is available to download and use for free, and is not some shady download full of malware. Do download it from the BlueStacks website, though.
See also: How To Uninstall Apps On Your Mac
How to Download BlueStacks on your Mac
Download
Open Safari and navigate to bluestacks.com.
The landing page will have at least a couple of buttons labeled Download BlueStacks. Click one of these.
Click to allow the download. If your download doesn't happen, go to Safari > Preferences. Click on the Websites tab. Select Downloads from the left pane. Change the setting for bluestacks.com to ask, or allow.

See also: Is Safari Not Working on Mac? How You Can Fix It
Install
Once the download is complete, you will need to install it. You can either find the file from the downloads menu button in Safari, or go to Finder > Downloads. Double-click the file name to open the .dmg installer file.

Install by double-clicking the icon.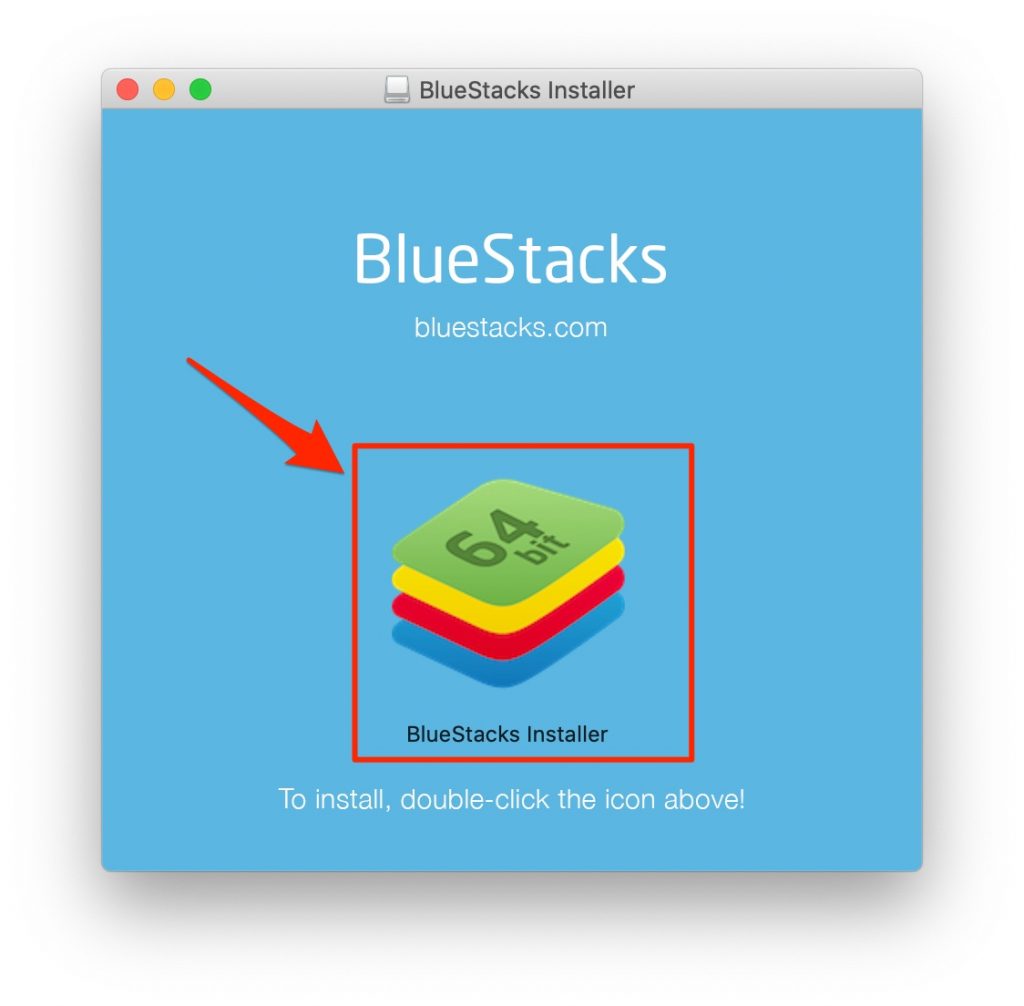 You may need to give permission to open the file.
When the BlueStacks screen opens up, click Install Now.
You may see a few pop-ups. If so, you will need to give permission in order for the installation to proceed. Mac's Security & Privacy settings are, for most users, set to not allow 3rd party apps to do much, unless you manually give these permissions.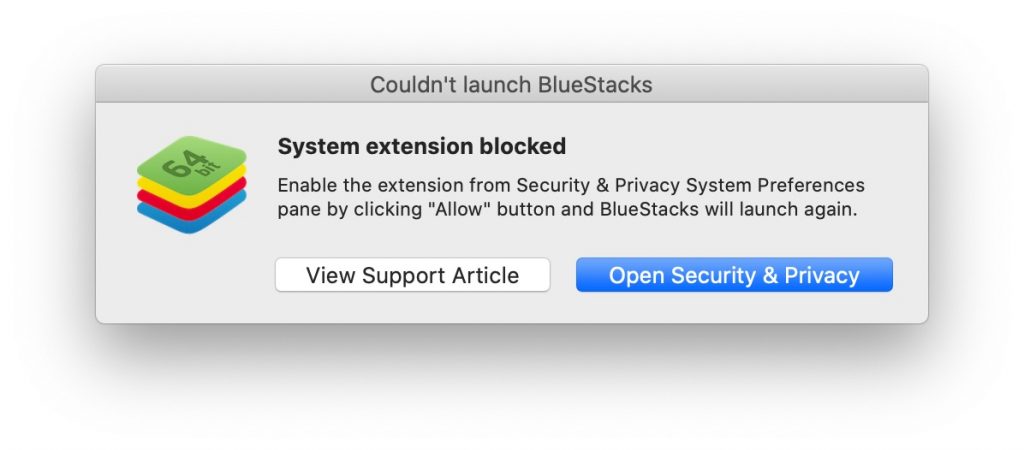 The permissions are given from System Preferences > Security & Privacy. To make changes, you will need to click the lock and enter your user password. Then, for permission to use accessibility, just check the box next to BlueStacks.
Click Allow to allow apps downloaded from BlueStack.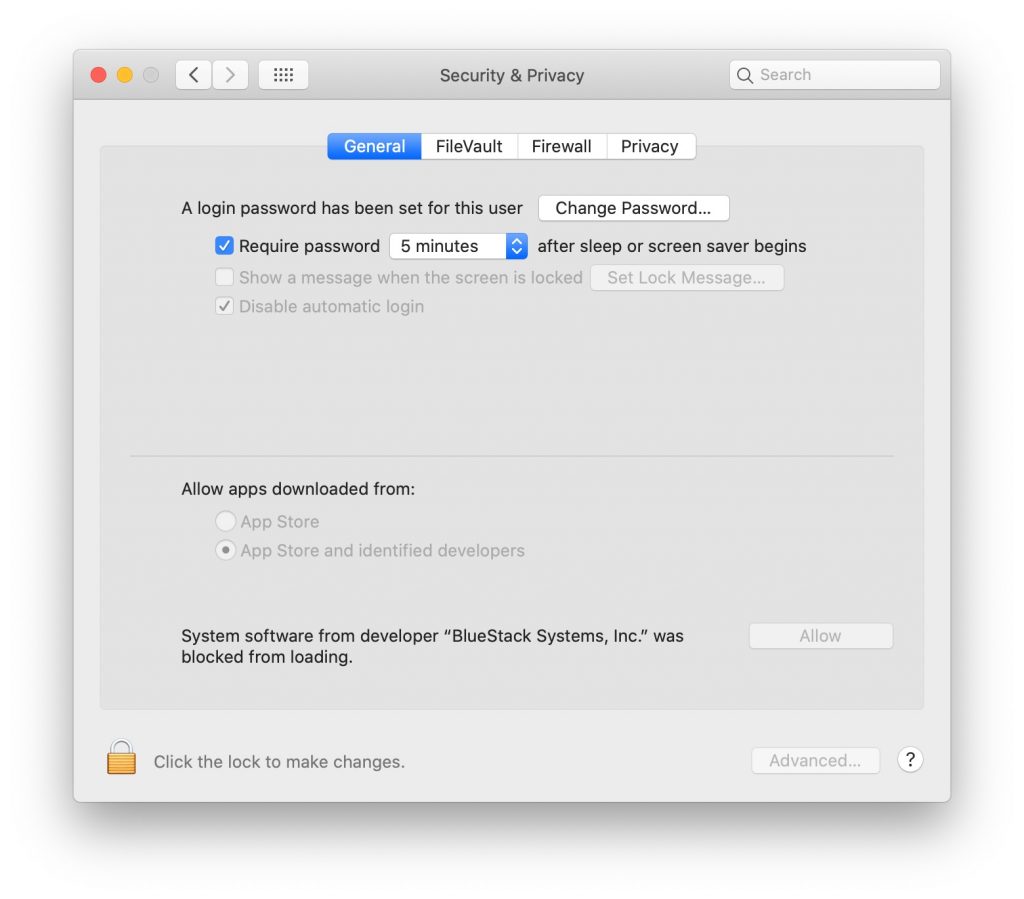 After giving all the necessary permissions for the app to be installed, you may need to restart your computer if the engine fails to start. Go to Apple menu > Restart.
See also: Mac Running Slow, Noisy Fan: accountsd High CPU Usage
Running BlueStacks Android Emulator
See also: Sound Not Working On Mac? Fix
You will first see a Welcome screen. To get started, click Let's Go.
You will see a Google sign in screen. You need to sign in with Google in order to use the Google Play Store where you will get the apps and games you want to play. It's basically the App Store for Android. You will then come to the main apps page. Click the Play Store icon.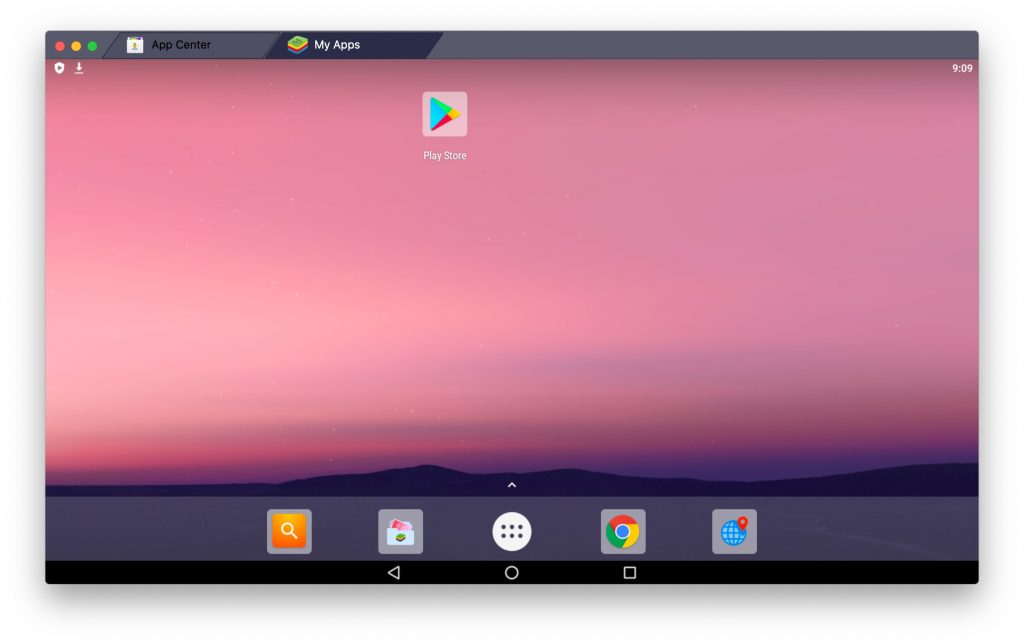 Now, finally, we can download Among Us. Use the search bar at the top of the window to find Among Us. Click on Among Us in the list. Click Install.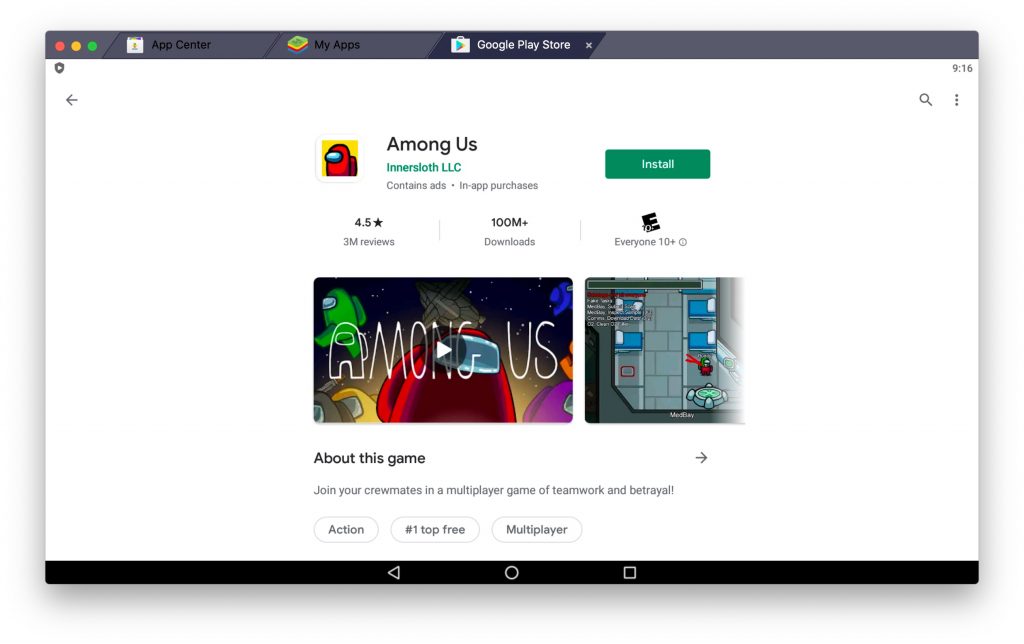 After the install is complete, click Open and start playing!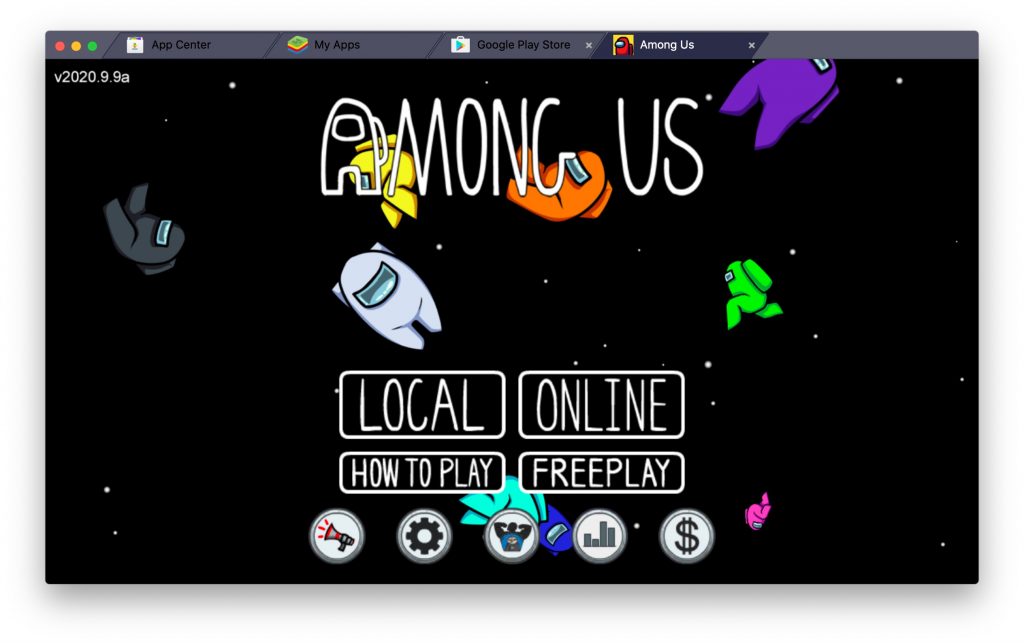 Related: