How to Send a Pin in Maps on iPhone and iPad
You can pin down a location on Apple Maps. This will let you manage your trips. Using a pin to mark a location will also help you find a place later on the map. You can drop a pin anywhere by touching and holding on the Map. You can then add it to your favorites to save it.
A good way to share a location with someone is to send its pin. For example, let us say that you invited your friends to dinner at a new restaurant. Instead of sending the full address, you can just send the pin. Sometimes, a new business may not yet be on Apple Maps. Furthermore, a pin may offer more accurate location information as sometimes business address data may be wrong and show a wrong place. This is because you can pinpoint a location – you can use a pin to accurately indicate the location using visual cues on the Map. To ensure you send the exact location, you should send the location's pin.
Since the Apple Maps app is the default map application for iOS, iPadOS and macOS, you may wonder if you could send a pinned location to non-Apple users. The answer is yes. You can send it to anyone. If you send it to an Apple user, they can view the location in Apple Maps. If you send it to non-Apple users (like Android or Windows users), they can view it at the maps.apple.com site via the default web browser.
How to send a pin in Apple Maps
Open Apple Maps on iPhone or iPad.
Zoom in or out to find the place you want to drop your pin. Then tap and hold the spot on the map. A pin will be placed.
Ensure that the pin is dropped in the right place. If it is not, you can move it. If you need to move it, tap Move. A bigger and zoomed-in version will appear. You can then move the map to correctly place the pin. Tap Done when you are done.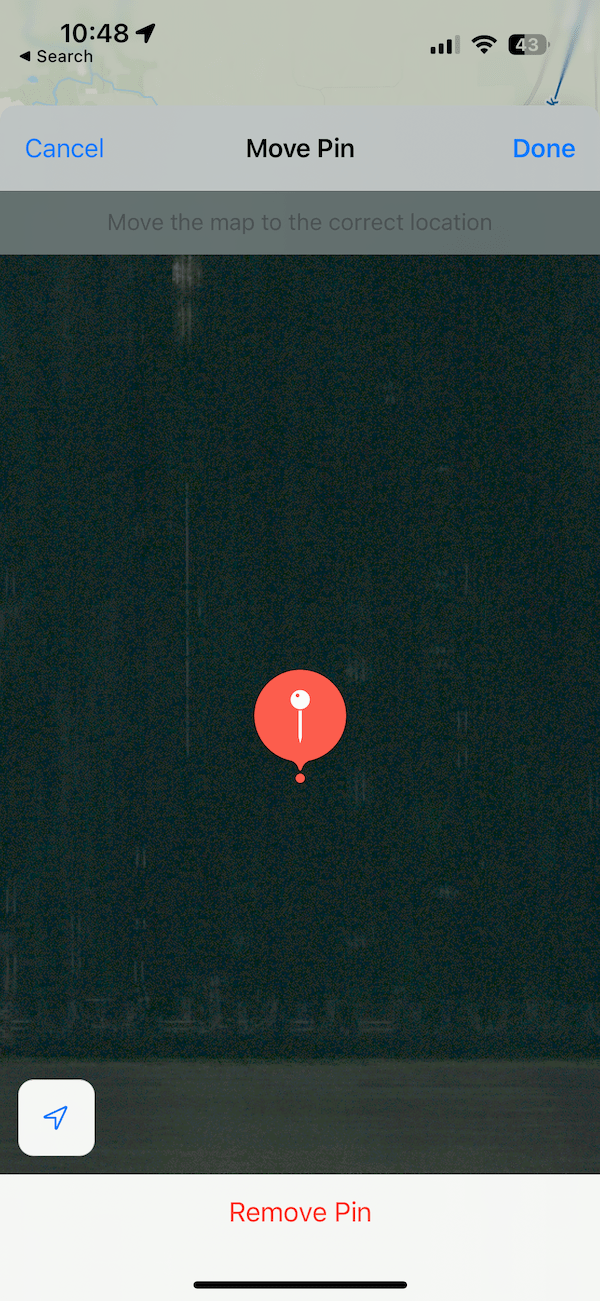 When you are ready to send the pin location, tap the Share button.
Now choose a share option. In the first row, you will see the people or methods you use often. You can AirDrop, mail, or message it. There will be more sharing options which depend on the apps you use. For example, you can WhatsApp or Telegram it. You can also share on social media sites like Twitter, Facebook or Instagram. You can send the same pin to multiple people at the same time. For this article, I will WhatsApp the pin location.
A window will open. You may include a personal note, if the sharing method allows, along with a link to the pin location. Tap Send.
The recipient will receive the message with a link. When they tap the link, either Apple Maps (if they have Apple Maps installed) or maps.apple.com (if they are non-Apple Maps users, e.g., Android users) will open to show the location.
Related articles