How to Move Contacts from Gmail to iCloud
Many people have their contacts saved in a Google account. Certainly, those who use Android devices or who have had an Android phone in the past. If you have ever used anything other than Apple products, but now you're fully committed to the ecosystem, you may want to know how to move your Gmail contacts to iCloud.
There are also situations where someone may really need to move their contacts. Some people have been saving their contacts to a Google account that is associated with an email account that will be terminated. For example, this can happen to students. Eventually, they will lose access to that school email account. For this reason, it is important to know how to transfer those contacts to another account. For the purposes of this article, we will focus on transferring contacts to an iCloud account.
Move contacts from Gmail to iCloud
After you export your Gmail contacts and then import them into iCloud, it will essentially be like you moved your contacts from the Gmail list (group) to the iCloud list (group), as seen in the Contacts app on your iPhone.
In order to do this, you will need a computer. iCloud won't let you access your contacts from a browser on your iPhone.
On Mac or PC
How to export Gmail contacts
Open a browser window and navigate to contacts.google.com. Sign in, if necessary.
Click on the Export button (up-pointing arrow next to the print button).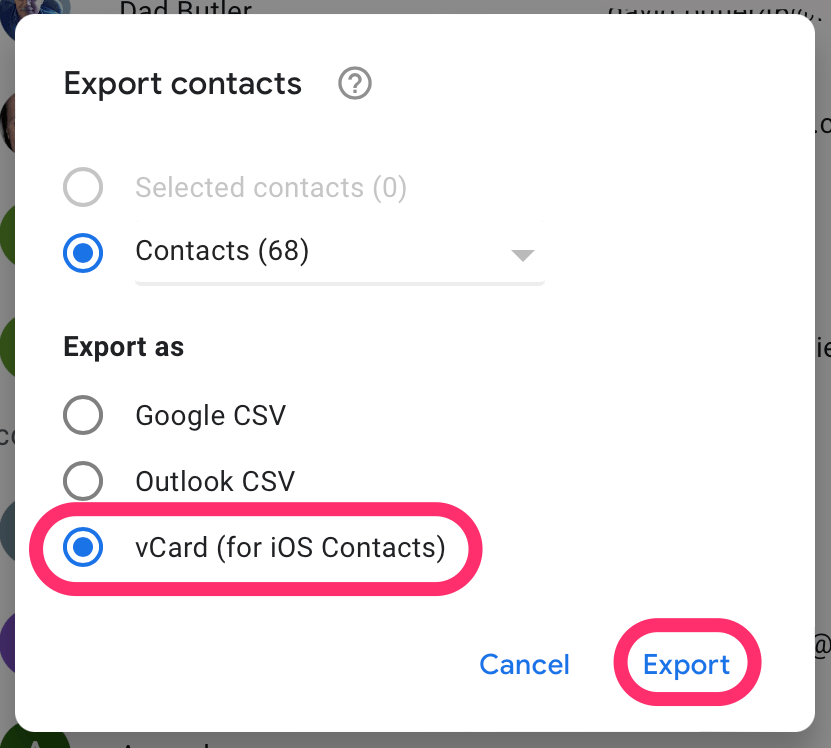 Under Export as, select vCard, then click on Export. Allow the download if prompted.
The vCard will be saved into your Downloads folder.
Import the contacts to iCloud
Go to iCloud.com/contacts. Click on the Sign In button and sign in.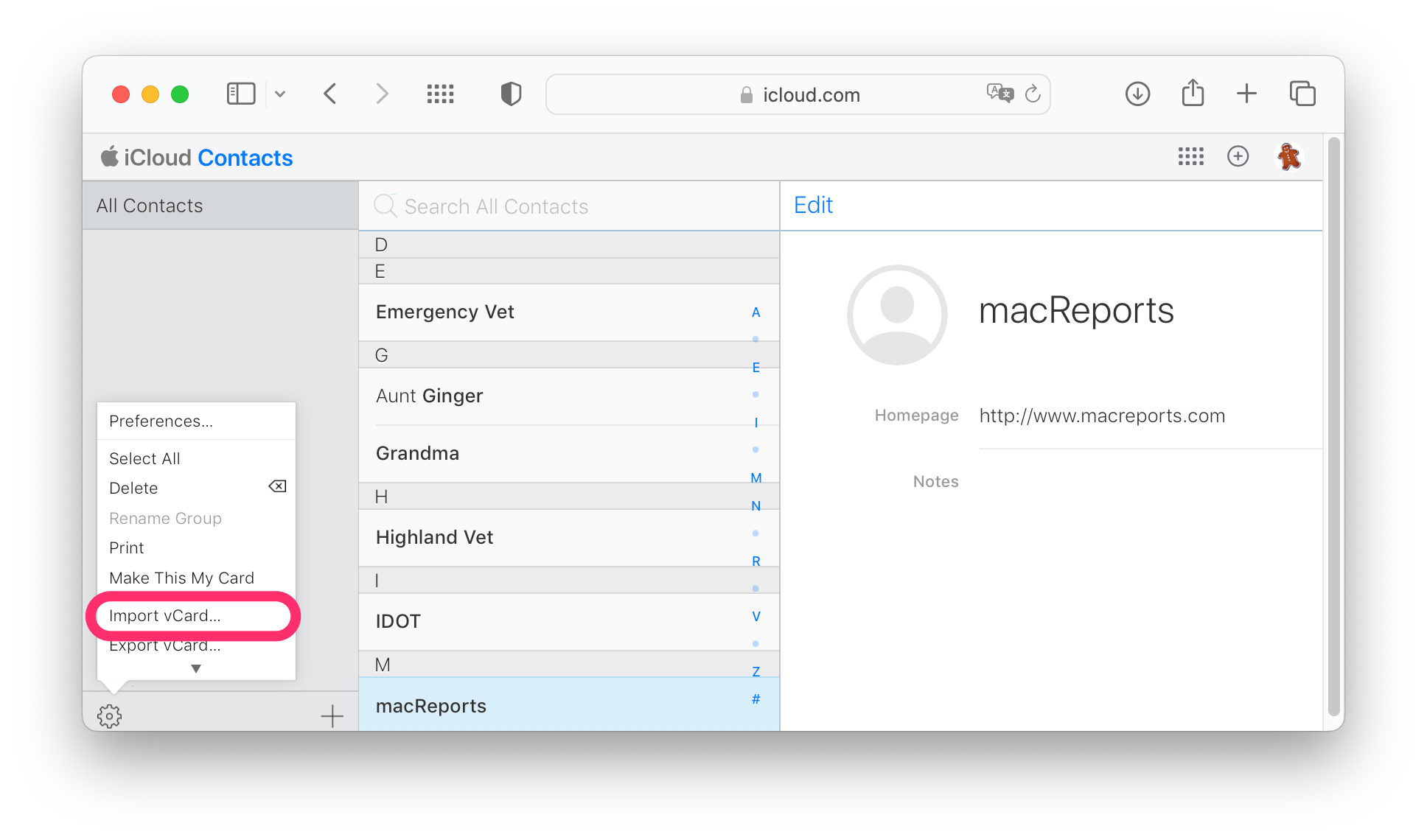 In the lower-left corner, click on the Settings(cogwheel) button.
Select Import vCard, then select your Downloads folder.

Find the file called contacts.vcf, select it, and then click on Upload.
Related articles