How to Request a New Apple Card Number
I love my Apple Card, and it has become my go-to card. I use it everywhere where it is accepted. If you are using a physical Apple Card, your Apple Card really makes it difficult for people to steal your credit card number at in-person transactions because the titanium Apple Card has no card number or other private information printed on it.
Most people do not have the physical card, instead, they have a virtual card number that can be used almost anywhere Mastercard can be accepted. Your virtual credit card details can be stolen without your knowledge and used for fraudulent purchases. For example, your card details may be stolen via data breaches conducted by cybercriminals. Your card numbers may be used by others, and you may notice charges that you do not recognize.
If you think that your card has been compromised, you should immediately get a new Apple Card number. You can do that using the Wallet app. As I stated above, Apple uses virtual card numbers. You can get a new number on demand, any time if needed. After following the steps below, you will get a new credit card number, new expiration date and new three-digit security code.
How to get a new Apple Card number
Follow these steps:
On your iPhone, open the Wallet app.
Select your Apple Card.
Tap the card number icon which looks like a mini-credit card with 123 on it, located near the top-right corner of the screen. You will be asked to authenticate; you can use Face ID, Touch ID or your passcode.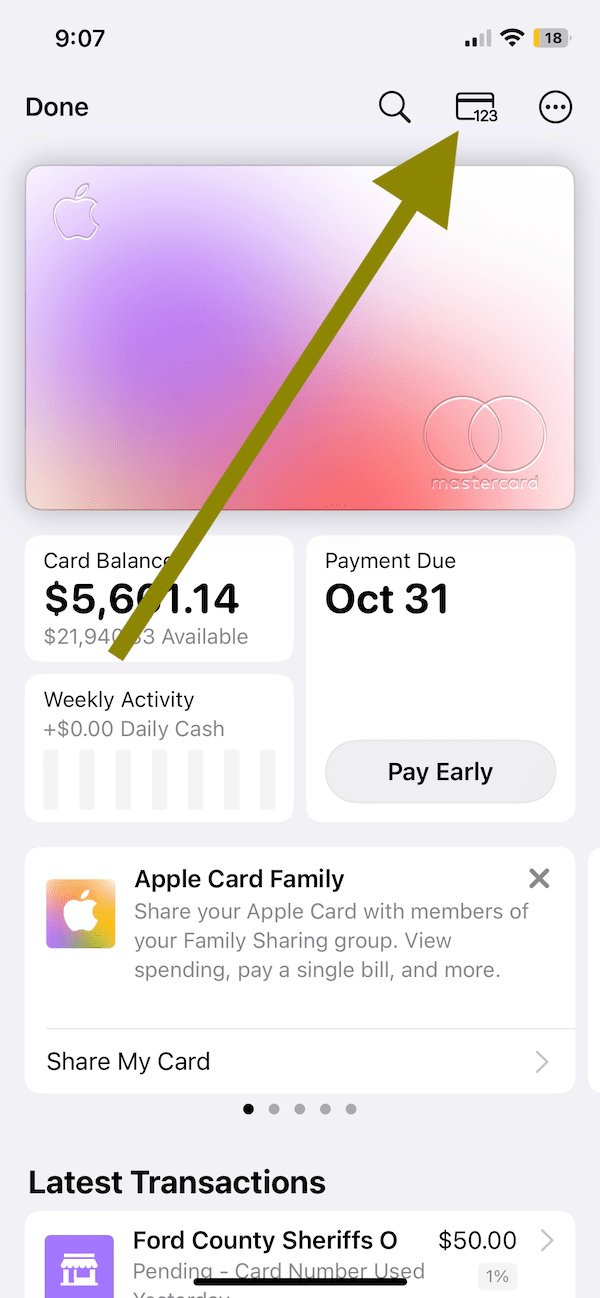 Tap on "Request New Card Number." A popup will appear saying, "Remember to update card information with merchants who may have your current number on file." Tap Request, and you will be immediately given a new number. You will also get an email at your Apple ID email address once you get the new number.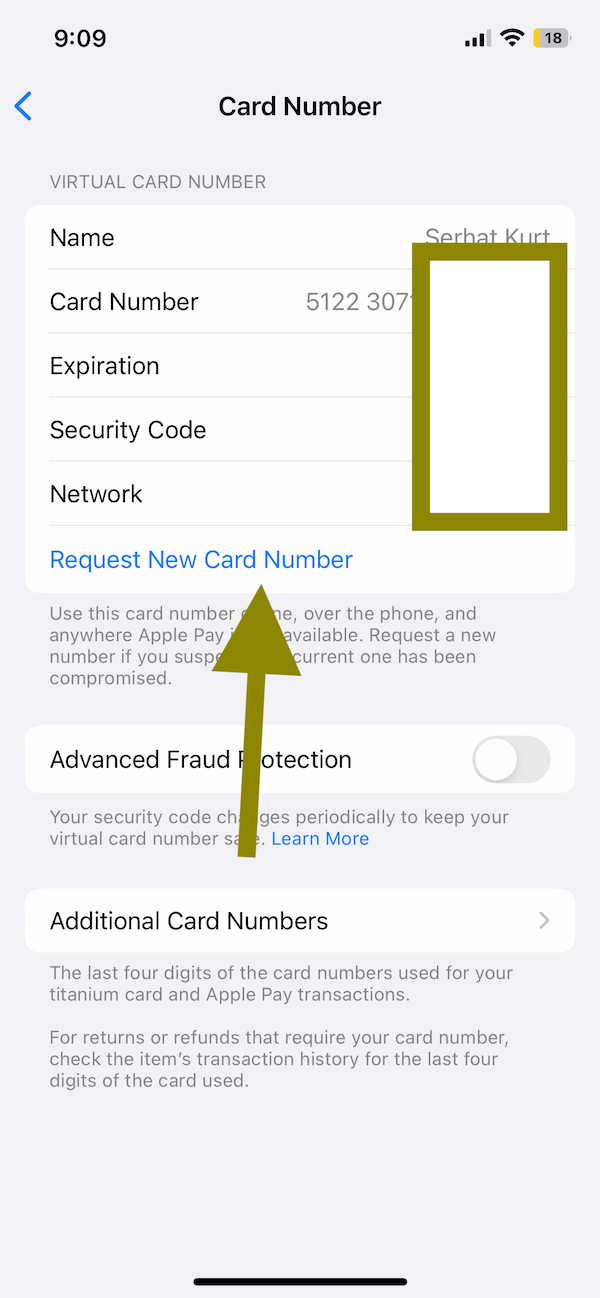 What to do after getting a new number?
You may have some questions and concerns regarding what you should do after getting the new number. Below, I listed several steps you should take. Another concern you may have is what would happen to your titanium card, if you have one, and Apple Pay. I provide explanations about that as well:
After getting your new number, the next thing you should do as soon as possible is review your charges:

Open the Wallet app.
Tap your Apple Card.
Scroll down and find the "Latest Transactions" section. Do you have any charges that you do not recognize? If so, you may want to dispute the charge. Simply tap on the charge, tap Report an Issue, then follow the onscreen instructions.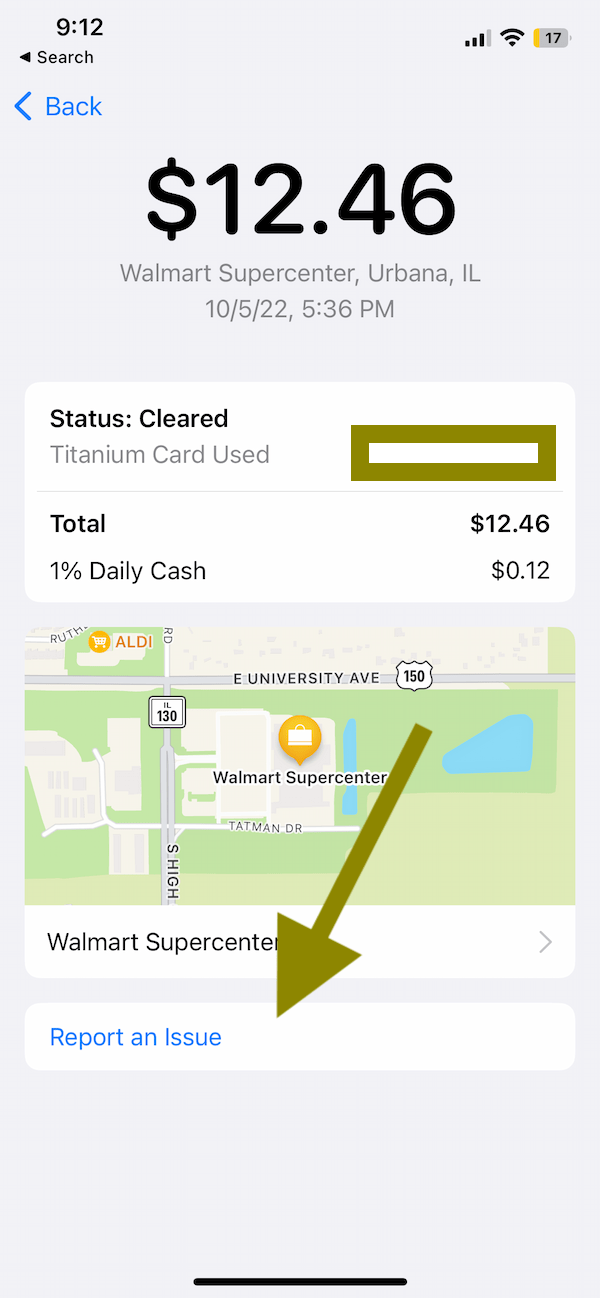 Nowadays, a lot of services and apps use a subscription type of payment, and they may store your card details for future payments. They save your card number, and when the time comes, they automatically charge you. Your local gym, insurance agency or cellular company are common examples of those merchants. For example, some merchants have my Apple CC number on file. If this is true for you as well, after updating your card number, you should contact those merchants and give them your new number so that those services can continue without any disruption.
As you can guess, your old number will no longer work.
Safari auto-fill will automatically use your new card, and your new card details will be filled in automatically the next time you need them.
Do you have the titanium physical card too? You may wonder if you need to request a new card that is associated with the new number. The answer is no. Your titanium card will continue to work. Nothing needs to be done about that.
Are you using Apple Pay with your Apple Card? You may wonder if you need to change some settings to reflect this new change. The answer is that you do not need to do anything about this. You can continue to use your card with Apple Pay.
If you have other questions, you can always contact Apple Card support. Apple Card support is available via the Wallet app. Here is how you can contact Apple Card support via the app:
Open Wallet.
Tap your Apple Card.
Tap the three-dot (…) button, then tap Card Details.
Then you can tap on Message or Call to access support.
You can also call Apple Card support directly. Their number is 1-877-255-5923.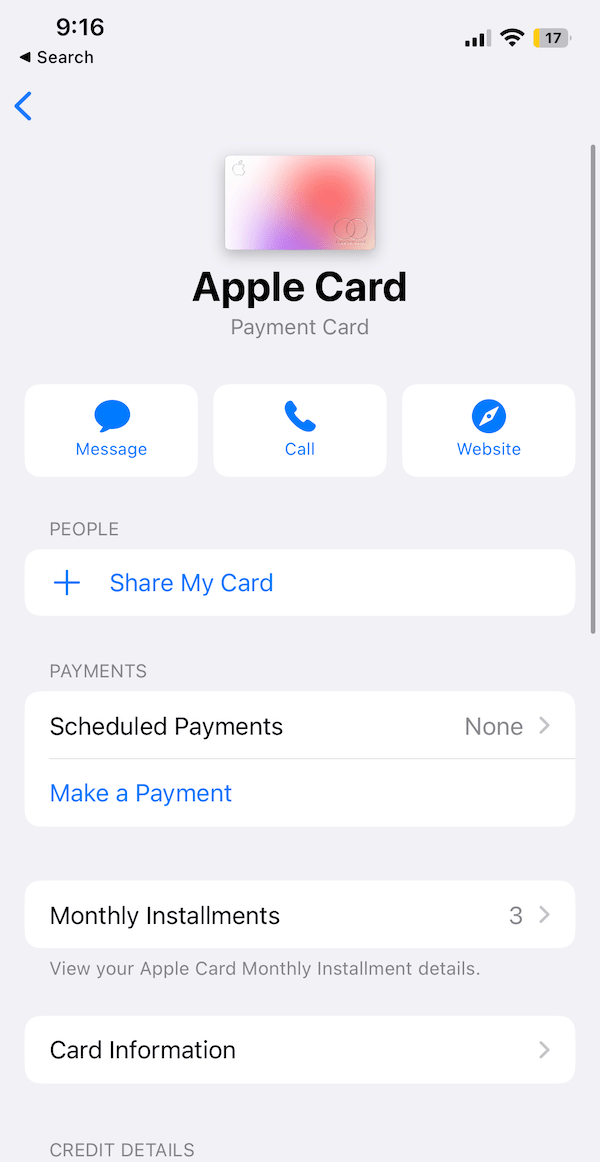 Related articles