The Song Cannot Be Played Because You Are Not Signed in to Apple Music, Fix
Several users have said that they are unable to listen to Apple Music. They receive the following error message when they attempt to play songs on Apple Music: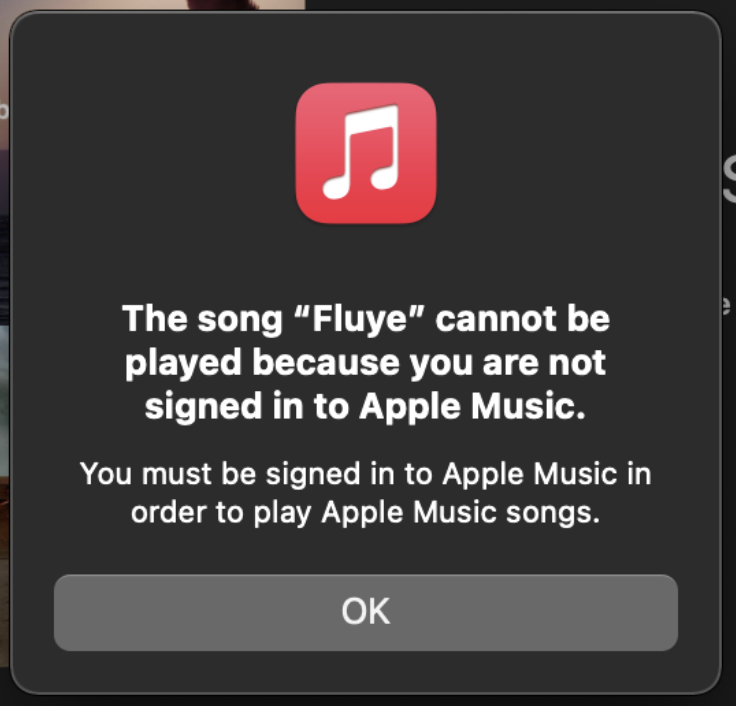 "The song "song name" cannot be played because you are not signed in to Apple Music. You must be signed in to Apple Music in order to play Apple Music songs."
It appears that the error message says users "aren't signed in", even though they are already logged into Apple Music.
See also: You're Already an Apple Music Member, Fix
It appears that this problem may affect some songs, not all. It also appears that both Mac and Windows PC users may experience this issue. And lastly, it appears that most users who are on the free trial of Apple Music subscription are affected. In this article, we explain how you can fix this problem.
See also: Can't Turn On iCloud Music Library? Fix
1. Software update
Ensure that your Mac is up to date. On your Mac, go to System Preferences, then click Software Update and check for updates. And if there is an update available, click the Upgrade Now button and follow the onscreen instructions.
Updating the macOS software will also update its apps, including the Music app.
However, if you are having this problem on your PC, you may want to update iTunes to the latest version. How you update depends on where you downloaded iTunes from:
The Microsoft Store: If you downloaded and installed iTunes from the Microsoft Store, open Microsoft Store, then go to More > Downloads and updates > Get updates.
Apple's website: If you downloaded and installed iTunes from Apple's website, open iTunes and then go to Help > Check for Updates. And if there are updates available, follow the onscreen instructions.
See also: How To Delete Music From Your iPhone, iPad, Apple Watch or Mac
2. Sign out and sign in
Simply signing out and then signing in may fix your problem. Here is how:
In Music, click Account and Sign Out.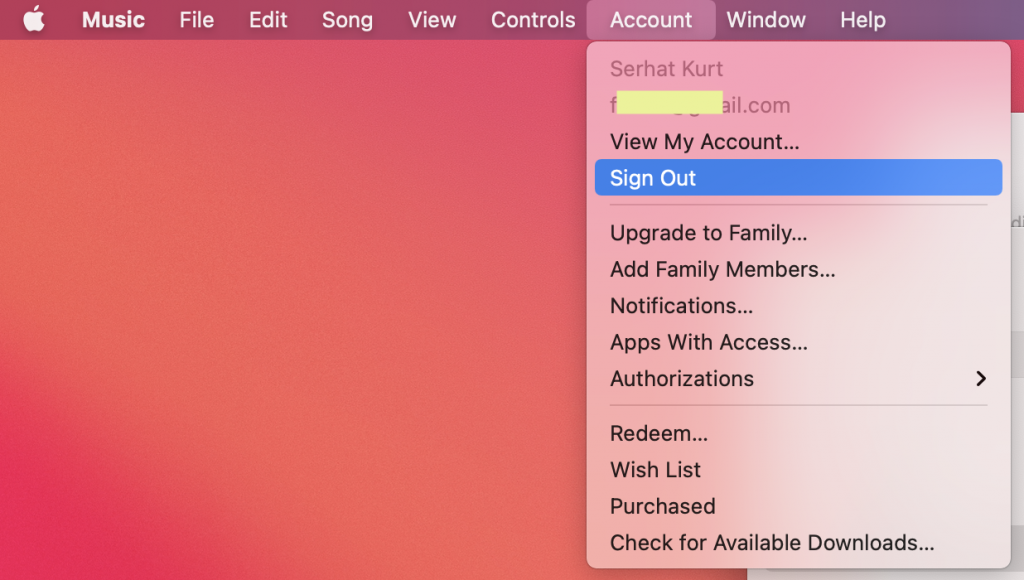 After signing out, then sign in again with the same Apple ID by going to Account > Sign in.
See this article if you cannot sign in.
3. Delete cache file
Corrupt cache files may cause this. Here is how:
Quit Apple Music, if it is open (Music > Quit Music or press Command and Q).
On your Mac, open the Library folder. To do that, go to the Finder, click Go and, this will open the Go submenu. While this menu is open, then press and hold the Option key on your keyboard. This will reveal an option called Library. Click Library.
Click Caches.
Find the "com.apple.Music" folder. And click it.
Find the "SubscriptionPlayCache" folder.
Delete this folder by dragging it to the Trash folder.
Now open Apple Music.
Test to see if you have fixed your problem.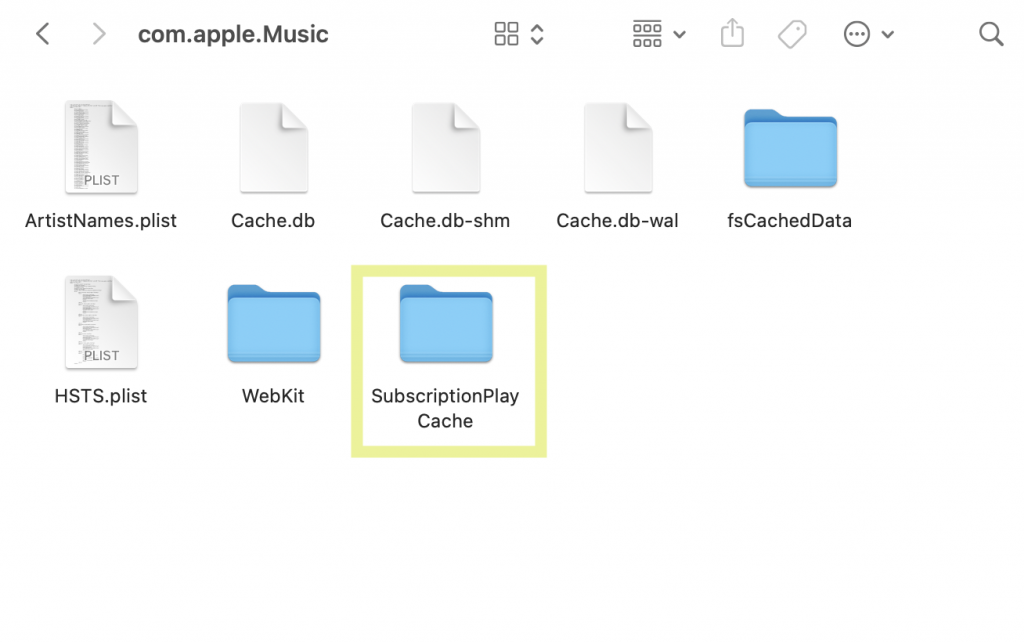 See also: Music App: Album / Song Art Not Appearing? Fix
If you are having this problem on your Windows PC, this folder is located here:
C:\Users[username]\AppData\Local\Apple Computer\iTunes\SubscriptionPlayCache
See also: