How to Search for a Word on a Webpage on iPad or iPhone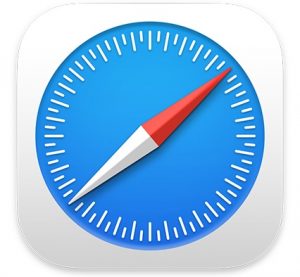 Some years ago, I figured out how to search a webpage for a keyword in Safari on Mac. This is an extremely useful, timesaving tool; it saves you having to browse through the page to find what you are looking for – if the information you seek is there at all. I also have an iPad and an iPhone, and although I'm pretty sure I had looked around at the various menu options available for Safari on iOS/iPadOS, I hadn't seen anything that looked like a page search option, and so I had dismissed the idea of using my iPad or iPhone and just used my Mac when I needed to find a keyword on a webpage.
See also: How to Use Split View in Safari on iPad
Just recently, I was thinking again about this feature, and decided to actually look into whether or not it exists for Safari on iOS/iPadOS. After all, it is very useful feature and I couldn't really imagine why it wouldn't be available. Turns out it is, but even though it isn't located in the most obvious of places, I suppose it is located the only place it could be – the Actions menu. I guess I had always just looked at the iOS Safari Actions menu icon,

, as a Share icon – which is what it stands for in most other apps on iOS/iPadOS and Mac.
See also: Spotlight Search Not Working On iPhone / iPad? Fix
In this article, we will tell you how to use the keyword search feature for Safari on iPad or iPhone. We will also go through how to use it on Mac Safari.
See also: Mail in Big Sur: Fix Missing Trash Folder, Flags and Search Issues
Search the Page in Safari
On iPhone or iPad
You can look for specific words or phrases on a webpage in Safari.
Open the website (page) you want to search.
If necessary, scroll up (by sliding your finger down the page) a little until the menu bar appears at the bottom of your screen.

Tap on the Actions menu icon. Choose Find on Page from the menu options.

Enter the word or phrase in the search field.
You will be able to see how many results are found for your word or phrase, and if there is more than one result, you can scroll through the results by tapping on the up and down arrows next to the search field.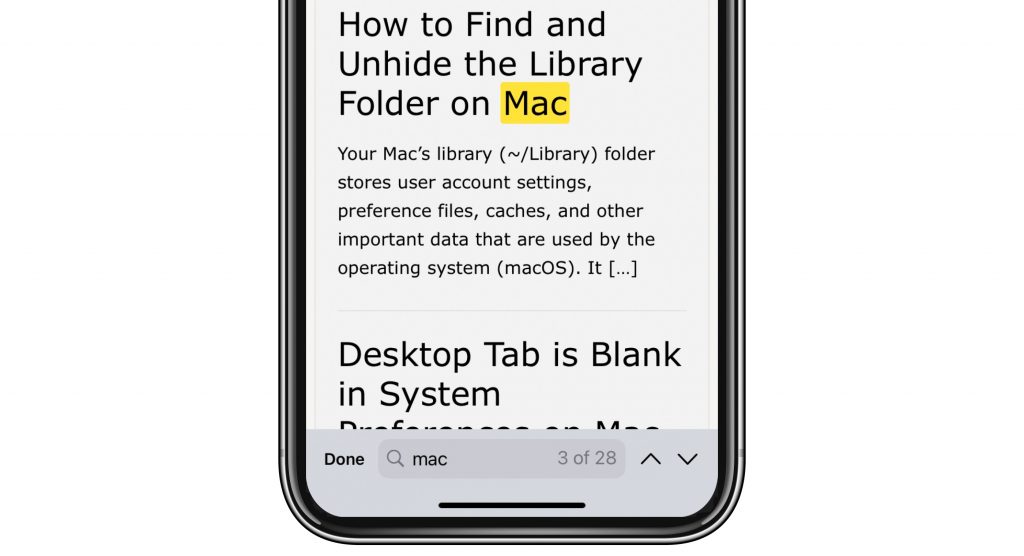 When you are finished searching, tap Done.
See also: How to Scan Documents to Mac using iPhone
On Mac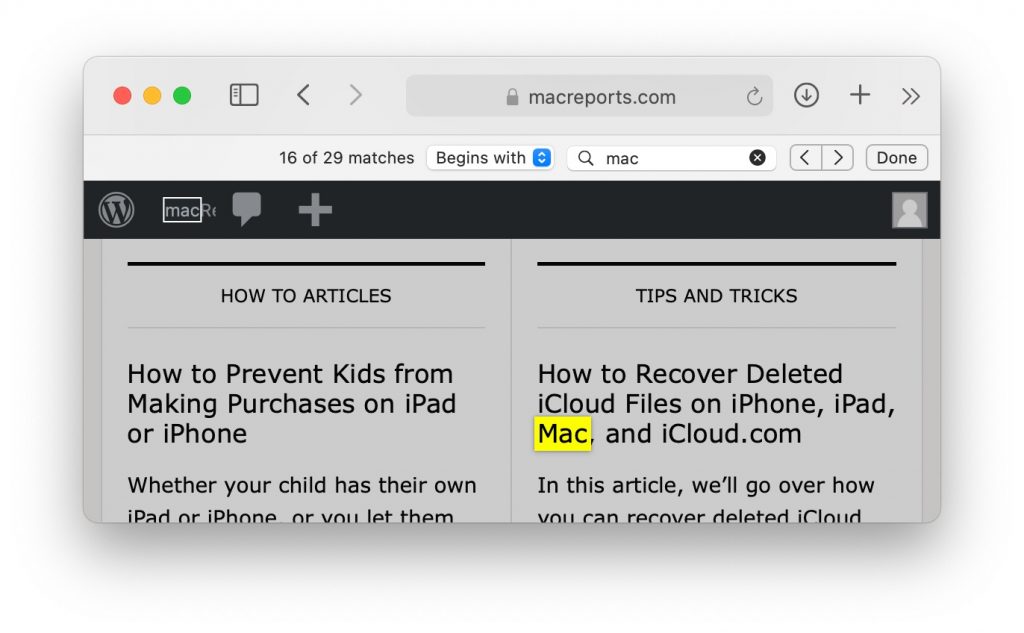 There are a couple of ways to open the search field to look for a word or phrase on a webpage.
See also: How to Create, View, Edit, and Restore Bookmarks in Safari on Mac
Open Safari and navigate to the page you wish to search.
You can either:

Command – F. Press the Command key, followed by the F key, then release both.
Go to the Safari menu at the top of your screen. Go to Edit > Find > Find.

Type a word or phrase in the search field that appears near the top of your Safari window.
You can scroll through the results using the forward and backward arrows.
Click on Done when you have finished your search.
See also: How to Clear the Browser Cache in Safari on Mac
Related Articles: