How to See App Installation History on Your Mac
On your Mac, you can download apps from the Mac App Store or the Internet. You can also delete the unused apps to free up hard drive space. Over time as you use your Mac, you have probably used a lot of apps. You have also probably deleted more apps than you are currently using. Did you know that you can view all of the applications you have installed, including the deleted ones on your Mac? You can also see these neat details:
All of the apps you have installed and deleted.
The install dates of the apps that are installed or deleted.
The versions of the apps and corresponding dates. If an app updated a number of times, you will see when those updates occurred.
The sources of the apps, Apple or third-party.
Here's how you can view these details:
On your Mac, open System Information. There are multiple ways to do this. You can choose any of them:

Use Spotlight (Command-Spacebar to open it) and type System Information in the search box.
Open Launchpad, then open Other and click System Information.
Open the Applications folder and click Utilities, then click System Information.
If you are using macOS Ventura or later, open System Settings and go to General > About, then scroll down and click System Report.
From the left sidebar, select Software to open the section.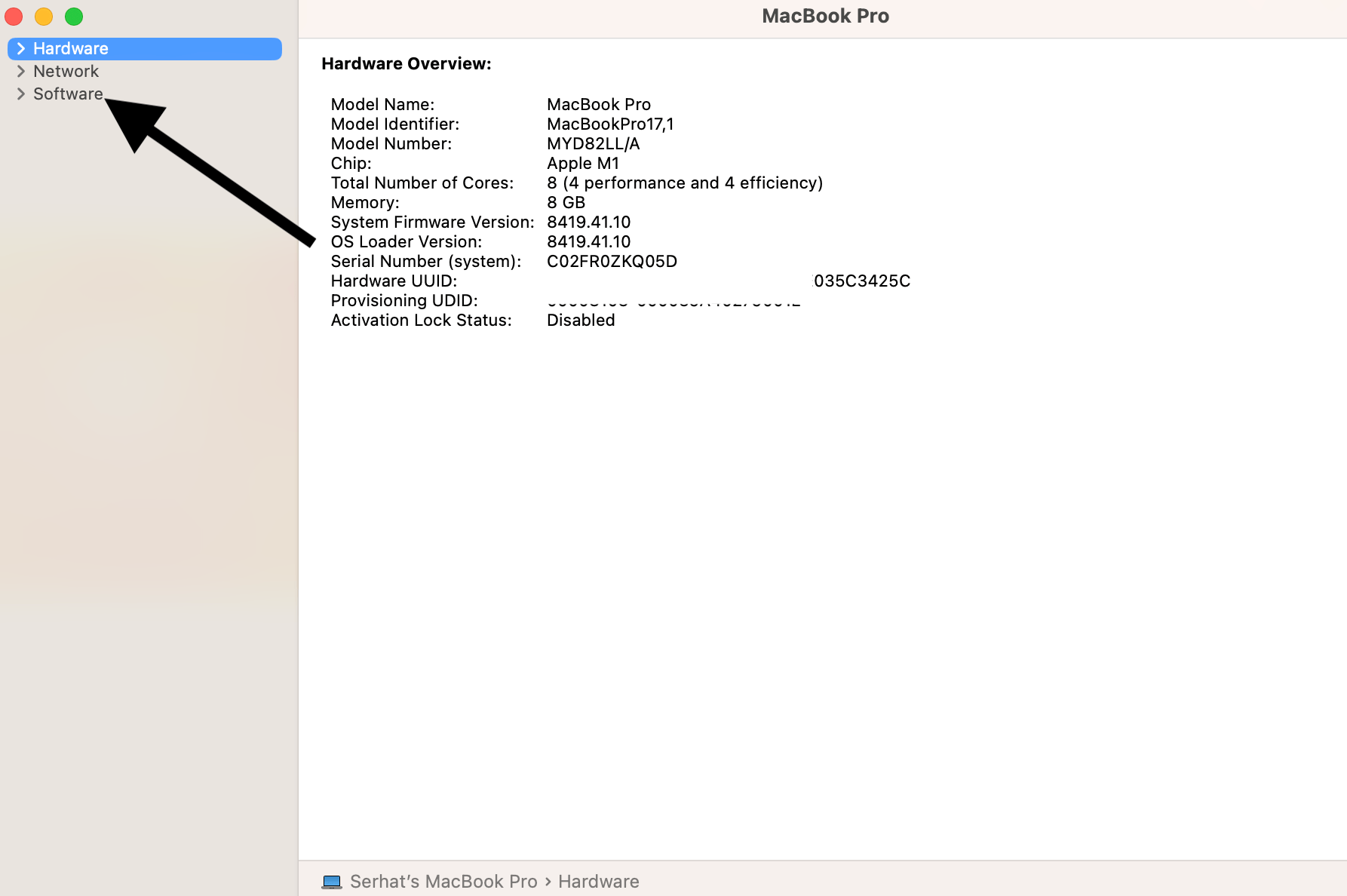 Select Installations.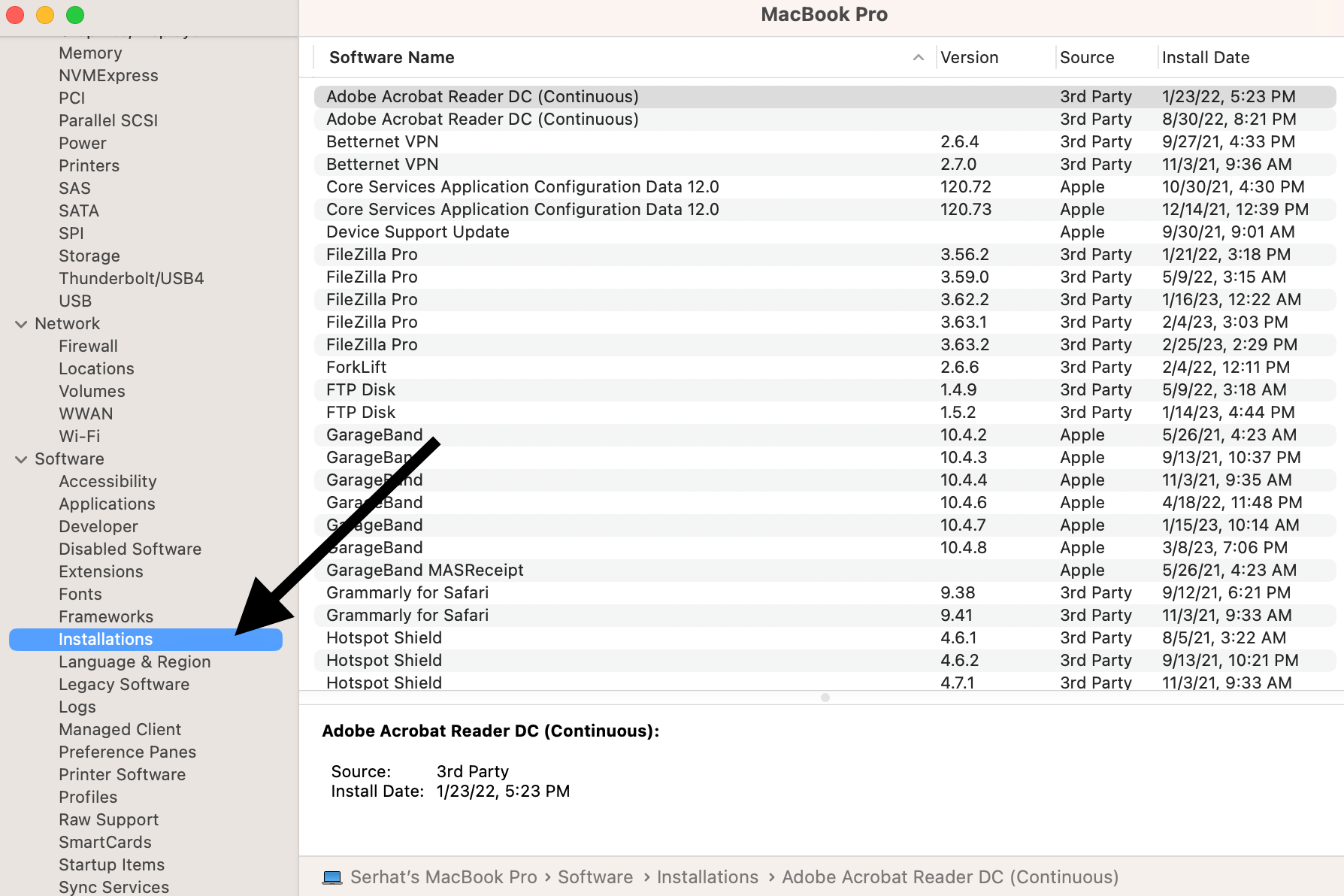 Now, you will see the software history on your Mac. You may find this useful, as it lets you keep track of the apps you use.
Related articles