How to Recover Deleted iCloud Files on iPhone, iPad, Mac, and iCloud.com
In this article, we'll go over how you can recover deleted iCloud files and folders using your iPhone, iPad, or Mac and the iCloud website. You can recover your iCloud and iCloud Drive files or iWork (Pages, Keynote, or Numbers) documents.
You may find this article important if you just accidentally deleted an iCloud file. It is possible that you might be able to recover a deleted iCloud file if it is deleted within the last 30 days. After 30 days, they are deleted permanently using this method. But if you have backups, you may be able to find them.
You can also share folders and files in iCloud Drive. You can also recover deleted contacts, lost Safari bookmarks, unsaved Word docs.
On iCloud
Open a web browser, like Safari.
Visit the iCloud.com website (link).
Sign in with your Apple ID.
Click iCloud Drive.
Click Recently Deleted (bottom-right corner).
Select the file, image, or folder to recover. There are a few options you can do:

Permanently delete everything. Simply click Delete All.
Recover everything by clicking Recover All.
Recover individual files. Select it and then click Recover.
Recover multiple files by selecting multiple files (press and hold the Command key, then click the items) and click Recover.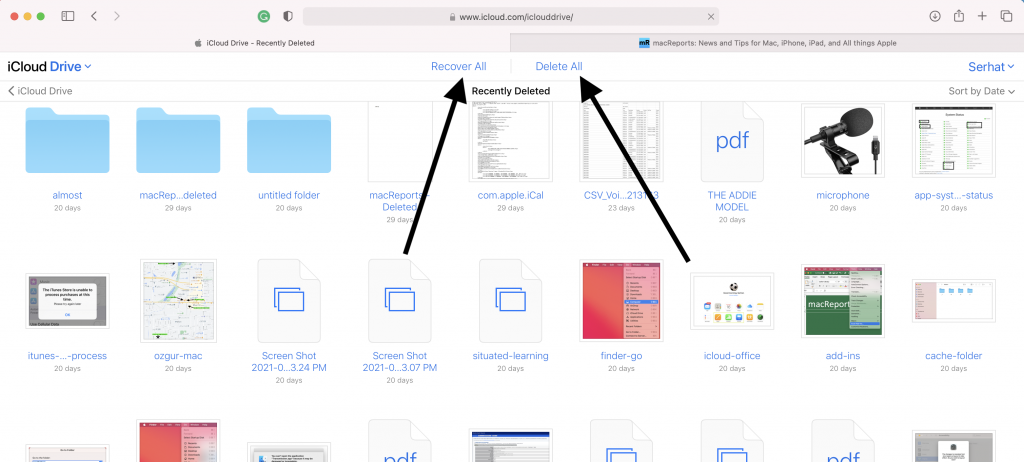 If you cannot locate the file you want to recover, you can sort by Date, Kind, Name, or Size.
On your iPhone or iPad
You can access your deleted files and documents using the Files app. Here is how:
Open the Files app on your device.
Tap Recently Deleted (under the Locations section).
Find the file you want to recover. You may use the search field to find it.
Tap and hold the file and then tap Recover.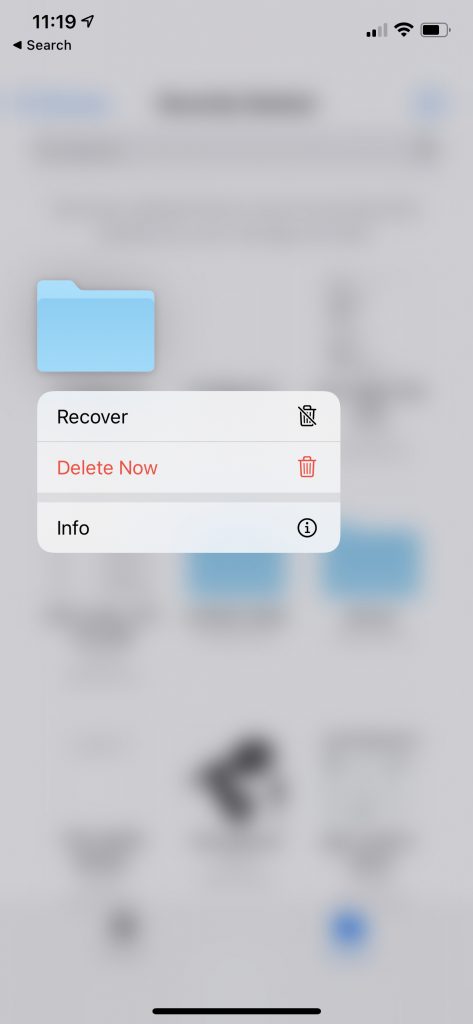 On your Mac
Click the Trash icon (located in the Dock).
Find the document, file you want to recover.
You can drag it to your Desktop.
Or alternatively, you can control-click (right-click) the item and select "Put Back".
If you are unable to find the item you are looking for in the Trash, try sorting them by clicking the Group button.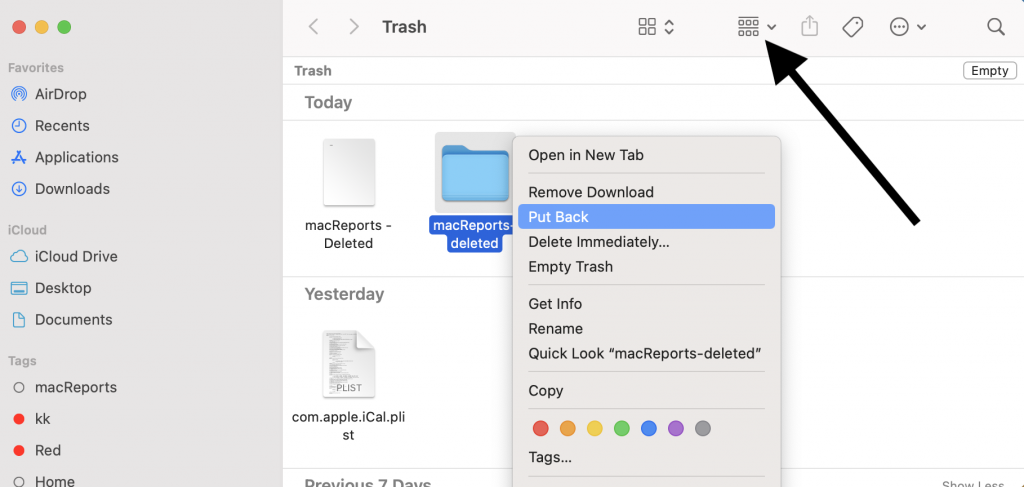 See also: