How to Watch Videos in Full Screen in Messages on iPhone and iPad
I send and receive a lot of videos in the Messages apps. I sometimes like to see these videos in full screen mode. Full screen mode lets me see the message videos that take up your entire screen. I like to do so because I find it difficult to see everything I want to see, when I watch them in the small section of the screen. If you want to see the video messages in Messages larger, you can easily enable full screen mode. In this short article, I will explain how you can do this.
In Messages, your videos in Messages do not expand to full screen without your action. By default, the Messages app uses the inline player meaning the videos in Messages will play inline on your iPhone or iPad Instead of entering fullscreen mode. This lets you watch videos while you browse your text messages or you can write responses while watching the videos. For a lot of people, this may provide a better viewing and messaging experience because inline playback allows for an uninterrupted messaging experience.
Messages Full Screen Videos
There are a few different ways to watch videos in full screen:
Method # 1
When you want to play the video, tap slightly off-center on the video thumbnail. The play icon is the center. Tap anywhere but the play icon. If you tap the play icon, it will play the video inline.
Method # 2
If the method#1 above does not work for you, you can try this. If your device supports 3D or Haptic Touch, you can use Peek and Pop. Or you can use the long-press feature (press and hold). Press and hold the video thumbnail image, the video will pop out, and tap again once to make it full screen.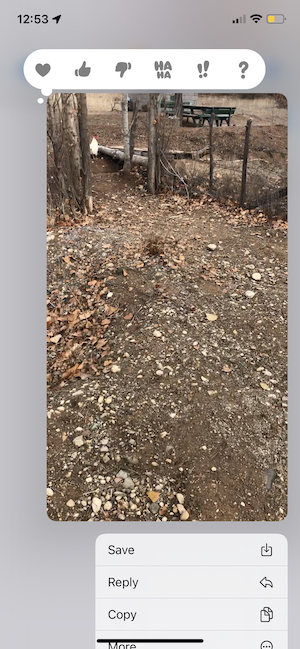 See also: