This article explains how you can fix if iMovie is not working as expected on your Mac. iMovie is Apple's video editing software that is available on the iPhone, iPad, and Mac.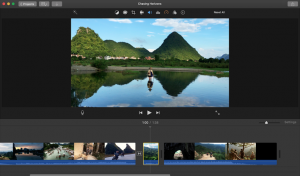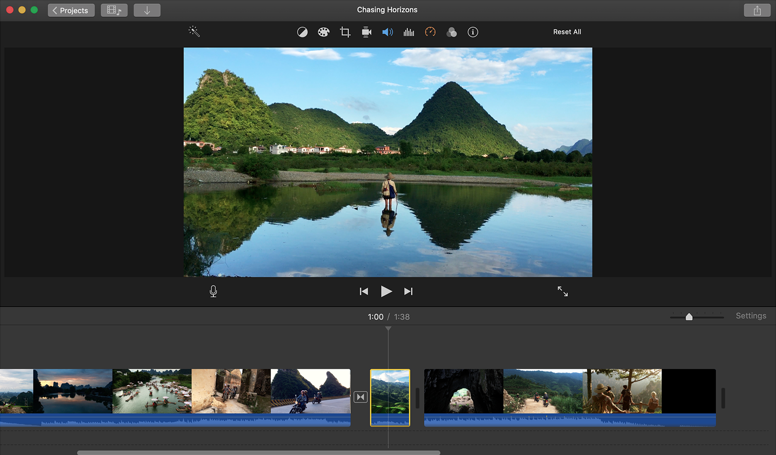 Although iMovie is a great application, sometimes you may run into issues using it. Some of the common problems are listed below:
iMovie won't open, respond.
The software unexpectedly quits.
The software does not save, export or upload.
The software is extremely slow.
Most iMovie problems can be fixed by doing one of the following tips:
Please make sure to check after each step to see if iMovie starts working.
1. Restart your Mac. It is simple but it works. You can restart your Mac by clicking the Apple menu and then Restart.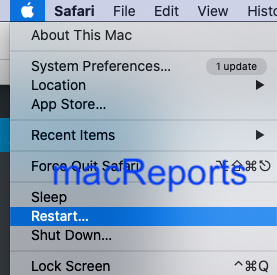 2. Update your Mac. Make sure that you are running the latest version. Here is how you can check for updates and update:
On your Mac, click the Apple menu, System Preferences, and Software Update. If there is an update available, follow the onscreen instructions. If you are running an earlier version of the macOS software (macOS High Sierra and earlier), go to the App Store and click Updates.
3. Update the iMovie software. Ensure that you are using the latest version of the iMovie software. Open the App Store on your Mac and then click Updates.
4. iMovie lets you share and upload your videos to YouTube, Facebook or Vimeo. You can do so directly from iMovie on your Mac. If you could not upload your files, this may be caused by poor network connection. Your Mac needs to have a working Internet connection. On your Mac, open Safari and visit macreports.com. If nothing loads, then this may mean you have a connection problem. Here is what you can do:
See also:
If you have another device, can the other device connect to the Internet? If the other device also cannot connect, you may try the following tips:
Restart your Wi-Fi router. Unplug the power cable. Wait 1 minute. Then plug the cable back in.
Make sure that your Mac is not too far away from the router.
Try a different connection if possible.
There may be issues with your Internet provider. You may want to contact them for more help.
5. Reset NVRAM or PRAM. This is also very easy to do. Here is how:
Turn off your Mac (Apple menu > Shut Shut Down).
Turn on your Mac and immediately press and hold the Option, Command, P, and R keys together.
Keep holding these keys for 20 seconds.
After 20 seconds, you can release the keys. Your Mac will restart.
See also: How to reset SMC.
6. Remove iMovie from your computer and download and install it again. Doing so will not erase your Library. Here is how:
Open Launchpad on your Mac.
Click and hold the iMovie app icon until it jiggles.
And click the (x) delete button to remove it.
Now you need to reinstall the app:
Open the Mac App Store.
Sign in.
Type "iMovie" into the search field.
And click the cloud icon to download.
7. You may want to reset iMovie. This will reset your iMovie preferences to default settings.
Important: Before you do this, you may want to create a backup. You can, for example, use Time Machine.
Also, if your Library is stored in a location other than the iMovie folder, you will have to open your Library manually after resetting. If you want to know where is your Library is saved:

Open iMovie.
Control-click the library.
Reveal in Finder. Note this location.
You can also find this by searching the "iMovie Library" keywords in Finder.
After resetting, you can open your Library by going to File > Open Library in iMovie.
Here is how you can reset:
Quit iMovie (iMovie > Quit), if it is open.
Press and hold the "Option", "Command" keys together. While pressing the keys, open iMovie.
A popup will appear saying that "do you want to delete the preferences? Deleting the preferences will reset all application settings to their defaults. Libraries will not be affected.".
Click Delete Preferences.