Quick Look not Working after Upgrading to macOS Monterey?
Some users have said that they are unable to use Quick Look after they upgraded their Mac to the newest macOS software, Monterey. Users have reported these issues:
Nothing happens when pressing the Spacebar.
Quick Look only shows files's thumbnails and their contents and editing options do not appear.
Videos can't be played in Quick Look.
Quick Look displays blank screens.
I use Quick Look often on my Mac. Quick Look enables a very quick preview of any type of file contents without opening the file. You can view and edit your files using Quick Look. With Quick Look, you can preview files such as PDFs, HTML, image files (PNG, GIF, JPG etc), documents (Words, Pages, Excel, Keynote etc), or video files (AVI, QuickTime videos, MPEG-4 etc). Quick Look can enable you to accelerate your workflow.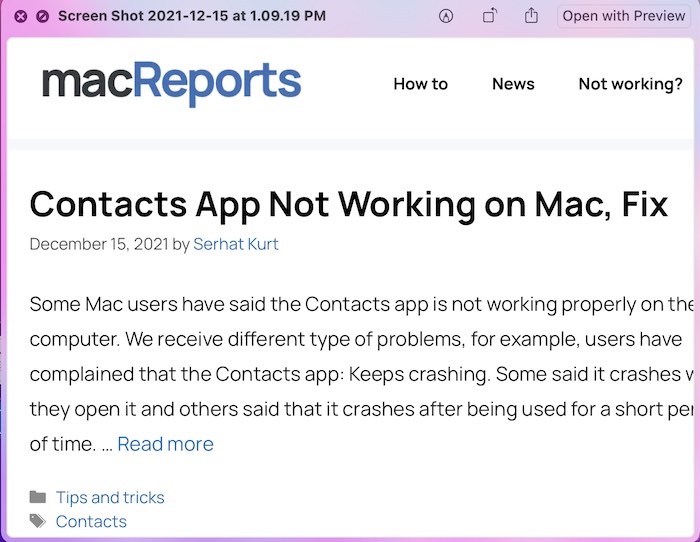 How this feature works is simple. When you want to see a quick preview of a file, select it then press the Spacebar; a small window that shows its contents will be opened. You can then zoom in or out, rotate, markup, trim (if it is an audio or video file) or share.
Fix Quick Look not working issue
There are three fixes I recommend that you try. I am sure one of them will help you.
Restart the Finder
The first fix is to force the finder to restart. This may fix your problem. Follow these steps:
Press and hold the Option and Control keys together and right-click on the Finder icon in your Dock.
Select Relaunch.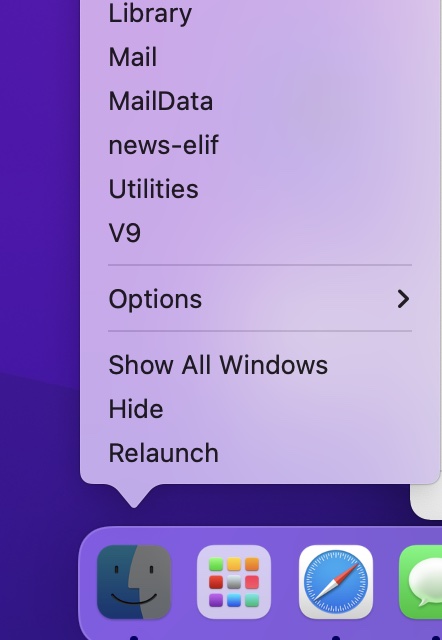 After relaunching, select a file and preview a file with Quick Look.
Clear Quick Look cache
If restarting the Finder does not work, you may want to clear the Quick Look cache data. This is simple. Follow these:
Open Terminal on your Mac (Applications > Utilities).
Enter the following command and hit enter:
qlmanage -r cache
This will delete the cache. If the cache data was deleted successfully, Terminal will say this:
qlmanage: call reset on cache
This will let you know that the Quick Look cache was removed, as you can see below:
Restart your Mac and try again.
Safe Mode
If the above methods do not work, restart your Mac in Safe Mode. You will need to test Quick Look in Safe Mode. Then exit Safe Mode and test again. If it works in Safe Mode but does not work when you leave Safe Mode, this means that your problem is caused by software. I should mention that third-party antivirus or cleaning type programs may cause this issue. Here is how you can restart your Mac in Safe Mode:
1. Determine your Mac type: Intel or Apple silicon (Apple menu > About This Mac > Overview).
Intel: Turn off your Mac. Wait 1 minute for your Mac to turn off. Turn on your Mac and immediately press and hold the Shift key until the login screen appears.
Apple silicon: Turn off your Mac. Press and hold the power button until the startup options screen appears. Select your startup disk. Press and hold the Shift key and click "Continue in Safe Mode."
2. Log in to your Mac. You may have to login a few times.
3. Now your Mac is in Safe Mode. Select a file and test Quick Look. Does it work?
4. Restart your Mac. And test Quick Look again.
See also: