Touch ID Keyboard not Working Properly after Monterey Upgrade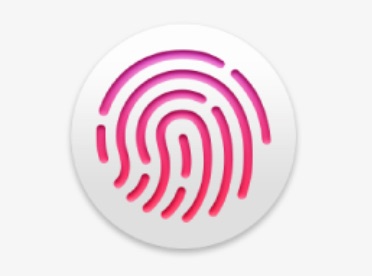 Some users are experiencing problems with their Magic Keyboard's Touch ID after upgrading to macOS Monterey. It seems that for some users, their Touch ID doesn't work when signing in to their Mac, and for others, their keyboards don't work at all sometimes.
Here is a description of the problem(s):
On M1 iMacs and Mac minis, Touch ID is failing to work for logging in.
Some users have tried adding new fingerprints and get the following response: "Failed: Unable to complete Touch ID enrollment. Please go back and try again."
Some users cannot access their passwords – which they normally access using Touch ID.
For some, Touch ID isn't working at all, and Touch ID is missing from System Preferences.
For some, after their Mac sleeps, Touch ID fails to work.
Some users can use their Touch ID after pressing the Touch ID button, but did not have to do this before the upgrade.
For some, their keyboard isn't working at all, at times.
Suggested Solutions
Here are some solution ideas that have worked for users with external Touch ID keyboards such as those used with M1 iMacs and Mac minis:
Some users have found that simply charging their keyboard eliminated the problem.
Try turning the keyboard off, then back on again; This may only temporarily fix the problem.
Some users have had success with a shutdown. One user found success by simply shutting down their Mac. Go to Apple  > Shutdown.
If your computer doesn't seem to recognize that your Touch ID keyboard is a "Touch ID" device, try removing, then re-adding it in Bluetooth Preferences.
Try connecting your keyboard to your Mac with its cable.

Turn your keyboard off and on.
Connect your keyboard to your Mac with the cable. Wait 10 seconds until Touch ID becomes available again.
Try adding a fingerprint while it is connected with the cable. Finally disconnect the cable.
For MacBooks with Touch ID
MacBook users were also having trouble with Touch ID after upgrading to Big Sur. For those users, resetting the SMC usually fixed the problem.
First Try
For Macs with a T2 chip, first try:
Shutdown your Mac, then press and hold the power button for 10 seconds. After you release the button, wait a few seconds, then press the power button again to turn on your Mac.
Reset SMC
You can find detailed instructions on how to reset the SMC of your Mac in How to Reset SMC (System Management Controller) on your Mac.
Third-party Software
It was also found, after Big Sur, that some user's troubles were the result of third party software. Software like antivirus/ malware and VPN software can sometimes cause problems after an upgrade – in ways you might not expect. If the above suggestions haven't worked, try booting into Safe Mode, which will do the following:
Prevent third party software from loading.
Perform a disk check and run Repair Disk.
Clear cache files.
If your keyboard's Touch ID works fine in Safe Mode, the problem may be related to third party software you have installed. Visit the software developer's website for instructions on how to disable, uninstall or update the software.
Related Articles