Amazon Prime Not Working on Apple TV, How to Fix
If Amazon Prime video stops working for you on your Apple TV, there are steps you can take to fix the problem. Amazon Prime is a popular paid video streaming service that lets you watch movies, TV shows or documentaries, including exclusive Amazon originals. You may run into different issues while playing your titles. Some common issues include:
Videos not playing
Videos freezing or lagging
Only a blank screen shows
Sometimes you may only see a spinning circle icon indicating a connection problem. A common problem is that the title may get interrupted by an error message saying, "Something went wrong. Please try again later. For more help, go to amazon.com/videohelp."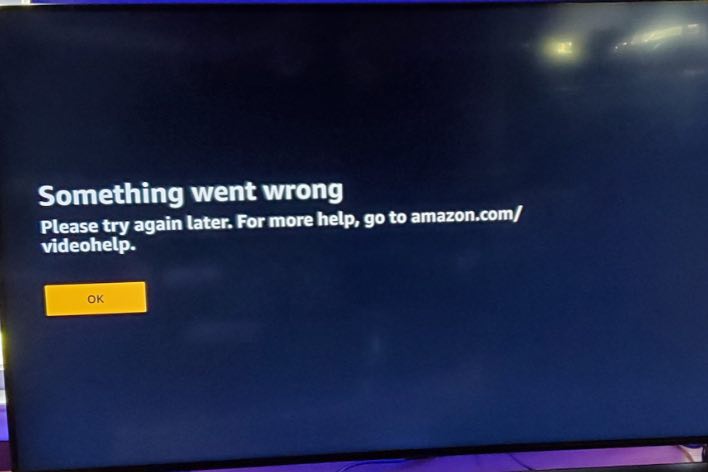 How to fix Amazon Prime not working on Apple TV
Use the following steps to troubleshoot the issue.
1. Ensure that your Apple TV is up to date
This Prime problem may have already been addressed by a tvOS update. Ensure your Apple TV has the latest version of tvOS. Here is how:
Go to Settings > System > Software Updates > Update Software. If there is an update, follow the onscreen instructions.
2. Restart your Apple TV
There are three ways to do this. Pick the simplest one for you:
Unplug the Apple TV from the power outlet.
Wait 10 seconds.
Reconned the power cord.
Or alternatively:
On your Apple TV, go to Settings > System and select Restart.
And the last method is to use the remote:
Press and hold the Back button or Menu button and the TV button together until you see the Apple TV starts blinking rapidly.
3. Check your Internet connection
Most of the Amazon Prime problems are caused by no Internet or a poor Internet connection. If your Apple TV cannot reach the Prime servers, you will see error messages, blank screens or a frequent spinning ball icon. Do you have issues with your Wi-Fi or Internet? What you can try is to restart your router/modem. You can restart by unplugging the power cord, waiting 5 seconds and then plugging it back in. After plugging it back in, wait for your device to establish a connection again. This may take a few minutes. Then try Amazon Prime again.
4. Check your Amazon Prime account
Perhaps there is nothing wrong, but your Apple Prime account is not active or is suspended. Amazon Prime is a paid service. Ensure that your account is in good standing. For example, you may have changed your Apple Card number, and Amazon could not charge your card; this could be why your account is suspended. You can check your account easily:
Open a web browser.
Go to this URL: amazon.com/gp/primecentral?ref_=ya_d_c_prime
Sign in if required. If you can see the Prime content there, your account is active. If not, contact Amazon to resolve the account problem.
5. If you see "Something went wrong" with audio still playing in the background
On your Apple TV, open Settings.
Click Video and Audio.
Select Format.
Set "Format" to "4K SDR."
Restart your Apple TV.
Test again.
If the issue continues, you should contact Amazon by going to this URL: amazon.com/contact-us
Related articles