How to Dispute an Apple Card Charge
This article primarily focuses on how you can dispute suspicious or fraudulent charges on your Apple Credit Card. Likewise, we previously wrote an article on how you can use your Apple Card to avoid scams.
A lot of retailers accept Apple Card. You may see Apple Card transactions that are posted in error or fraudulent. Sometimes you may believe that the merchant didn't provide satisfactory goods or services. And lastly, you may be charged twice for the same item. For example, you may have been billed for an item you never received. In these situations, as a consumer, you have the right to dispute those types of charges.
Before disputing a charge, starting with the merchant first can be a good idea. This is because working directly with the merchant can be the fastest way to resolve charge errors. Most reputable companies will try to resolve your dispute quickly. If you cannot resolve your problem with the merchant, then Apple can assist you.
You should review your Apple Card statements periodically. If needed, you can also increase your available Apple Card limit.
Dispute a charge on Apple Card
The process is very easy and simple. Follow the steps below to initiate a dispute:
On your iPhone, open the Wallet app.
Tap your Apple Card.
Find the transactions that you want to dispute. If you scroll down, you will see your older transactions from previous months.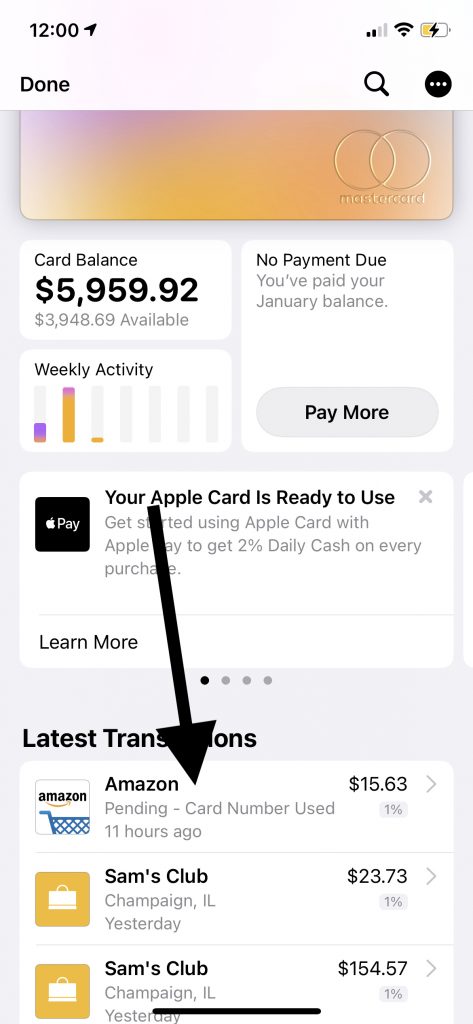 Tap the transaction to see the details.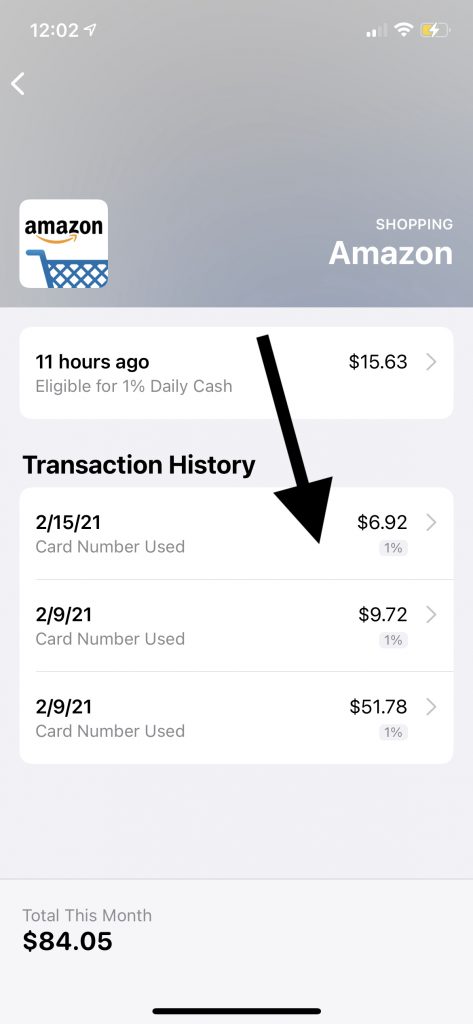 Tap Dispute Charge and select a reason for your dispute: Incorrect Amount, Duplicate Charge, Item Damaged or Returned, or Cancelled Service or Items". Select one and then tap Done.
When you tap Done, the Messages app will launch and you'll be sent to Messages so that you can exchange messages with a Goldman Sachs representative (your Apple Card Account is issued by Goldman Sachs Bank USA). The representative will ask you some questions.
An investigation period will begin. This may take up to a few months if the issue is complex. Apple will notify you of the outcome. During this period, you can use your card as normal.
See also: How To Remove, Update Or Change Your Apple Payment Method
How to contact Goldman Sachs
You do not need your iPhone to dispute a charge. You can also do so by calling or writing:
Call: toll-free at 877-255-5923
Write: Lockbox 6112, P.O. Box 7247, Philadelphia, PA 19170-6112.
The Federal Trade Commission (FTC) has a letter template that you can use when you contact Goldman Sachs.
If you are not happy about the results, you may cancel your card.
See also: Apple Pay is not working.