iPhone Says User Busy – What Does It Mean & How to Fix?
Yesterday, when I tried to call Stacey a few times, I could not reach her and kept running into a message saying User Busy as you can see in the screenshot below. My calls were directly sent to her voicemail. Then I learned later that Stacey did not even know I called her. There are a few situations that may give a User Busy notification. In this article, I explain why this may occur and what you can do to fix this problem.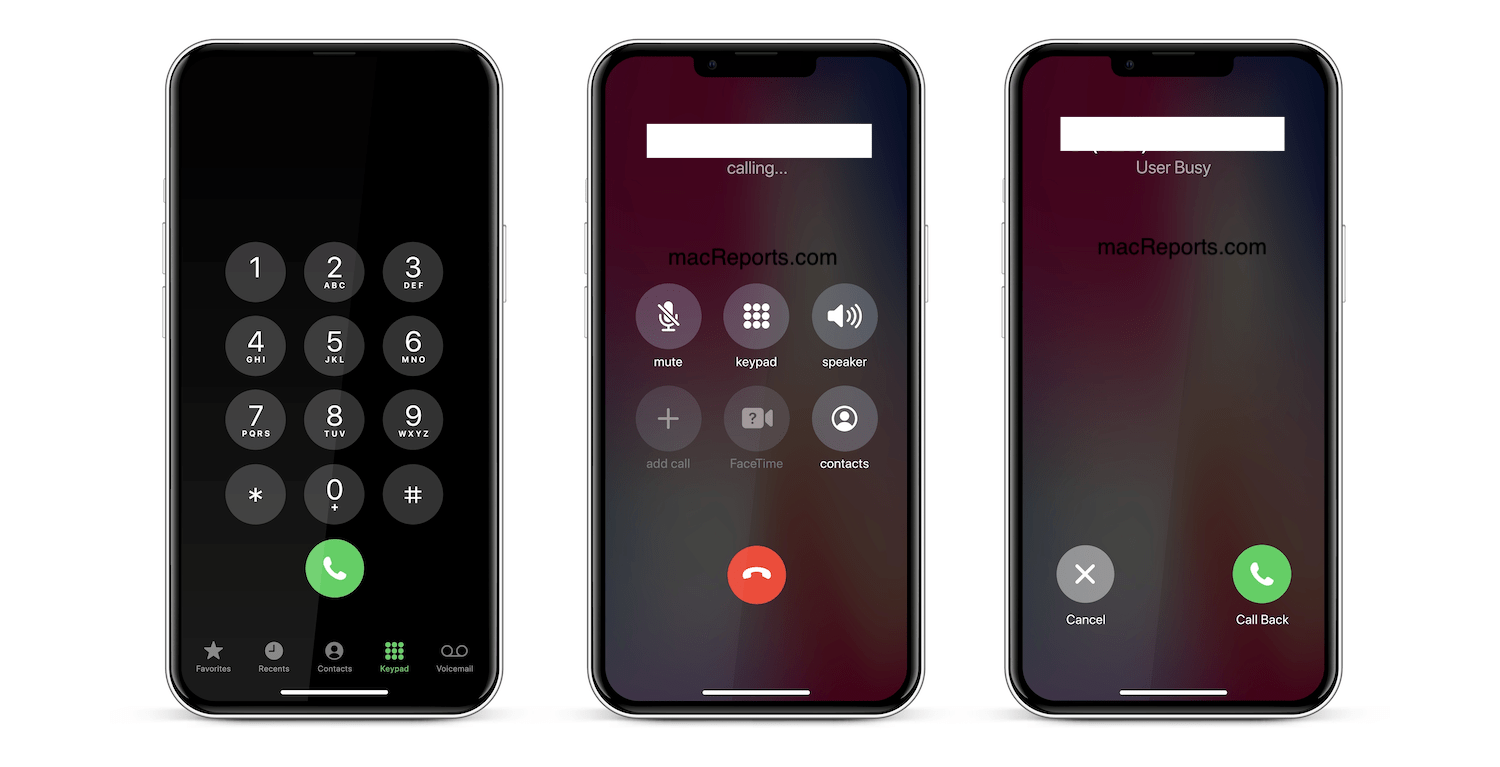 User Busy notification
This issue may occur for a few different reasons. It is likely that you are getting this message because the other person is on another call. This can include other phone calls, FaceTime calls, WhatsApp calls or similar. Simply wait a few minutes and try again. If your call goes through the next time, then there are no issues. However, if you keep getting this screen often, then this means there could be more serious issues. This may mean that there is a problem with one or more of the following:
Your iPhone or the recipient's iPhone.
Your or the recipient's cellular network.
How to fix
This issue may occur due to cellular issues, as call handling is processed by cellular carriers. If you see this message and are unable to call someone, check these:
You or your recipient may have been having carrier issues. Check these. All of these can be answered and addressed by contacting the carrier:

The network may have been temporarily overloaded and busy. For example, if you are calling someone on Thanksgiving day, this issue may occur.
You or the recipient may have local service outages. There may be some sort of maintenance.
You or the other person may be in an area with poor reception. Go to another location and try again.
You or the recipient may have account issues, such as unpaid bills or other issues blocking your account from making or receiving calls.
There may be issues with the condition of the SIM card if you or the recipient are using physical cards. Your carrier may replace them.

There may be a carrier update. Check this and update if there is an update. To do this, on your iPhone, go to Settings > General > About. A popup will appear if there is an update.
Ensure that your iPhone is up to date. Go to Settings > General > Software Update.
If you are still having this issue, there may be a corrupt network setting. You may be able to fix this by resetting the network settings. This will erase all of your network settings. Read this article to learn more about resetting network settings. If you want to do this, tap Settings > General > Transfer or Reset iPhone > Reset > Reset Network Settings.
Why your calls are sent to voicemail
The iPhone may silence calls. If the following circumstances exist on the other device, your calls will be sent to voicemail:
If the other person blocked you.
If the other person enabled a Focus mode such as Do Not Disturb or Sleep.
If the other person's phone is turned off or in Airplane Mode.
If the other person is in an area with no cellular coverage.
If the other person turned on Silence Unknown Callers and he or she does not know you, meaning you are not in their contacts.
Related articles