Swipe to Delete Not Working? How to Trash Instead of Archive
You can use simple gestures to delete your unwanted email messages on your iPhone or iPad. You can easily delete single or multiple emails.
You can delete your emails by:
tapping the Edit button in the upper-right corner, select the emails you want to delete, or tap Select All, and then tap Trash or Archive. This method lets you delete multiple messages.
swiping left over a single email, then tap Trash or Archive. This way you can delete a single email.
When you want to delete, you may see Archive instead of Trash. You may want to make the Mail app delete unwanted messages instead of archiving them. In this article, we explain how you can edit your mailbox settings to change this behavior so that you can actually delete your messages.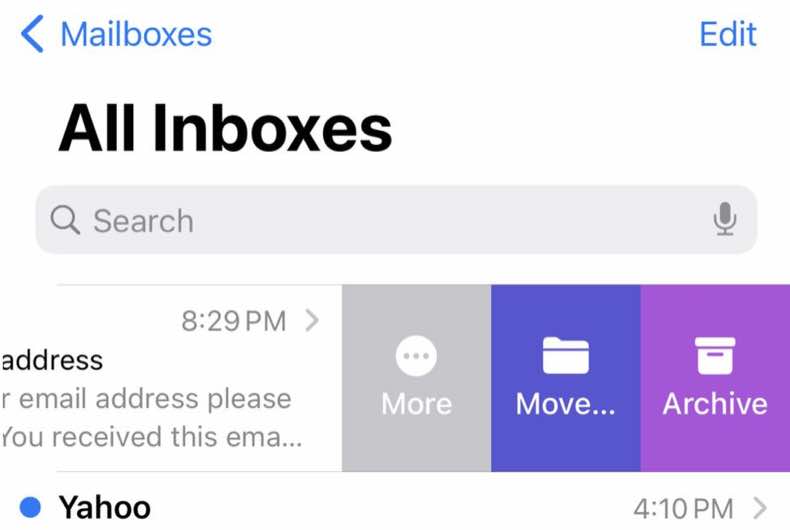 Archive and Trash are different. Your message will disappear from your inbox folder whether you choose Archive or Trash. The difference is that the trashed mail will go into the trash folder. Depending on your email provider (Apple, Gmail, Yahoo Mail or AOL Mail, etc), your trashed messages will permanently be deleted from your account after a period of time (this is usually 30 days). After the end of this period, you cannot recover these messages. And when you archive an email, it stays in your Archive folder or a similar folder. For example, Gmail puts them in the All Mail area. These messages will never be deleted automatically. You can recover these if you want.
Please note that by default Gmail is set to archive your emails. Thus, several users may think that deleting emails is not working. In fact, this is a feature. You can set the Mail app to delete. This way, your trashed messages will be deleted periodically and they won't use up storage space.
How to change your mailbox behavior settings to Delete instead of Archive on iPhone or iPad
1. On your iPhone or iPad, go to Settings > Mail > Accounts.
2. Select the mail account you want to edit. In this article, we are going to use a Google Gmail account.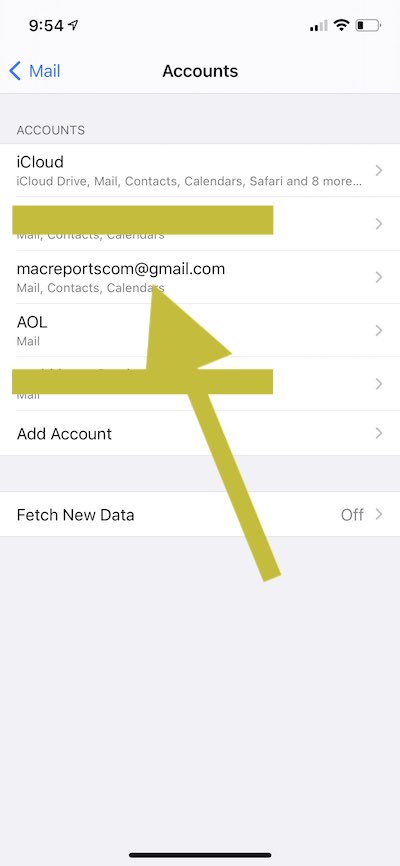 3. Tap Account, and Advanced.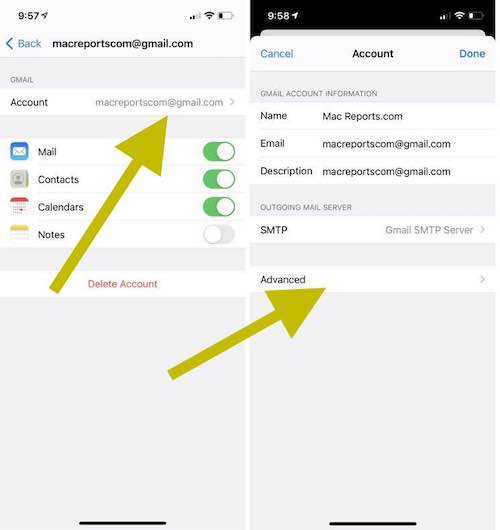 4. Find the "Move Discarded Messages Into" section.
5. Select "Deleted Mailbox". Now your discarded emails will go to this mailbox. Then go back by tapping Account and tap Done.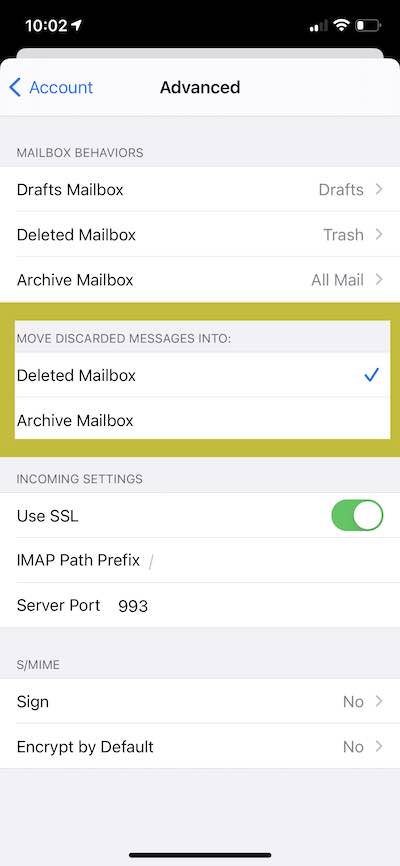 How to delete emails if you are using the Archive setting
You can still delete your emails even if you set the Mail app to archive. Some users may prefer this method. Because they may not like the idea of deleting emails. Here is how you can delete a message instead of archiving it:
Swipe an email left. You won't see the Trash option, because the Archive mode is enabled.
You can tap Move and select Trash or Junk.
Or alternatively, you can tap More and select Trash Message.
See also: