How to Send High-Resolution (HD) Photos in WhatsApp
Did you notice that sometimes, when you send a photo to someone online, the photo is delivered with reduced quality? This is because your photo is compressed or resized to save bandwidth and storage. Of course, when you share a photo, you'd like to keep all of the pixels that your photo had when you first took it. Your iPhone can take great quality photos. It is important to be able to share them without losing quality.
WhatsApp is one of the messaging apps you can use to send or receive photos. You can now send and receive photos in high-definition format (HD) in WhatsApp. HD photos are clearer images than low-resolution images. While HD images offer better quality, they often have larger file sizes than low-resolution images.
Previously, via WhatsApp, you could only send images with a maximum 920 x 1280 resolution and videos in 848 × 476, which are pretty low in quality. WhatsApp now lets users send higher-quality images on the messaging platform. WhatsApp will still compress your images or videos, but they have increased the resolution limits so that they will look much better. Now you can send photos in 3024 x 4032 resolution and videos in 1280 × 718 resolution.
If you are wondering how you can see the resolution of your videos or photos on iPhone, you can see them easily; simply open the Photos app, select a photo or video and then tap the info (i) button. You will see the basic details of the photo, including the resolutions.
Send high-quality photos in WhatsApp
Before we start, ensure that you have the latest version of WhatsApp installed on your device. To update, open the App Store, search WhatsApp, and if there is an update, WhatsApp will say Update. If there is no update, WhatsApp will say Open. If you have the newest version, then follow these steps:
Open WhatsApp.
Open an individual or group Conversation where you want to share your HD photo. I am going to send an HD photo to Stacey.
Tap the Camera icon to take a photo with your iPhone's camera. You can also tap the add (+) button and select Photo & Video Library to select a media file from the photos that were previously saved on your iPhone.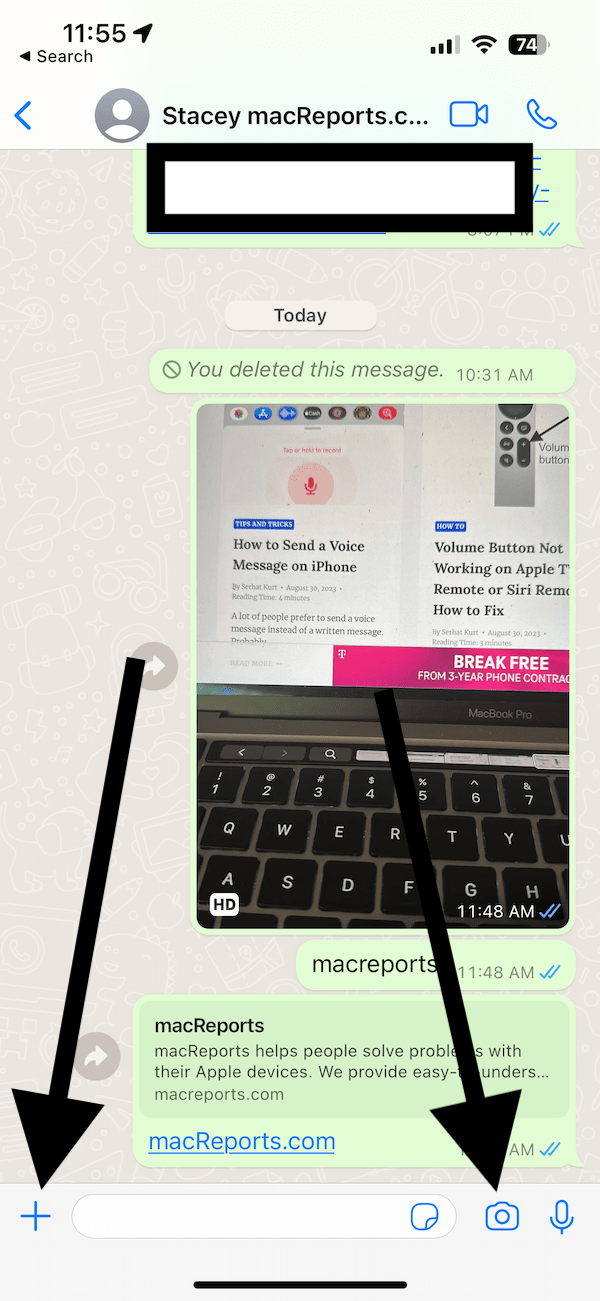 Tap the HD button at the top of your screen located next to the crop tool.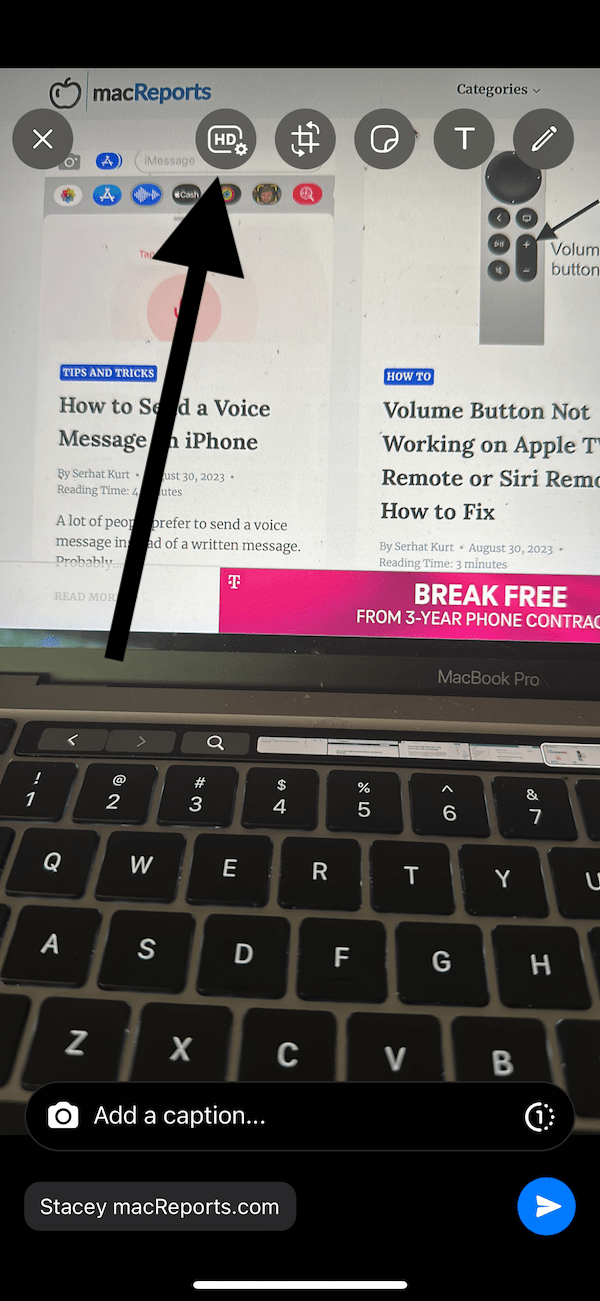 A Photo Quality window will appear, where you can select the quality. Select HD quality. Tap Done.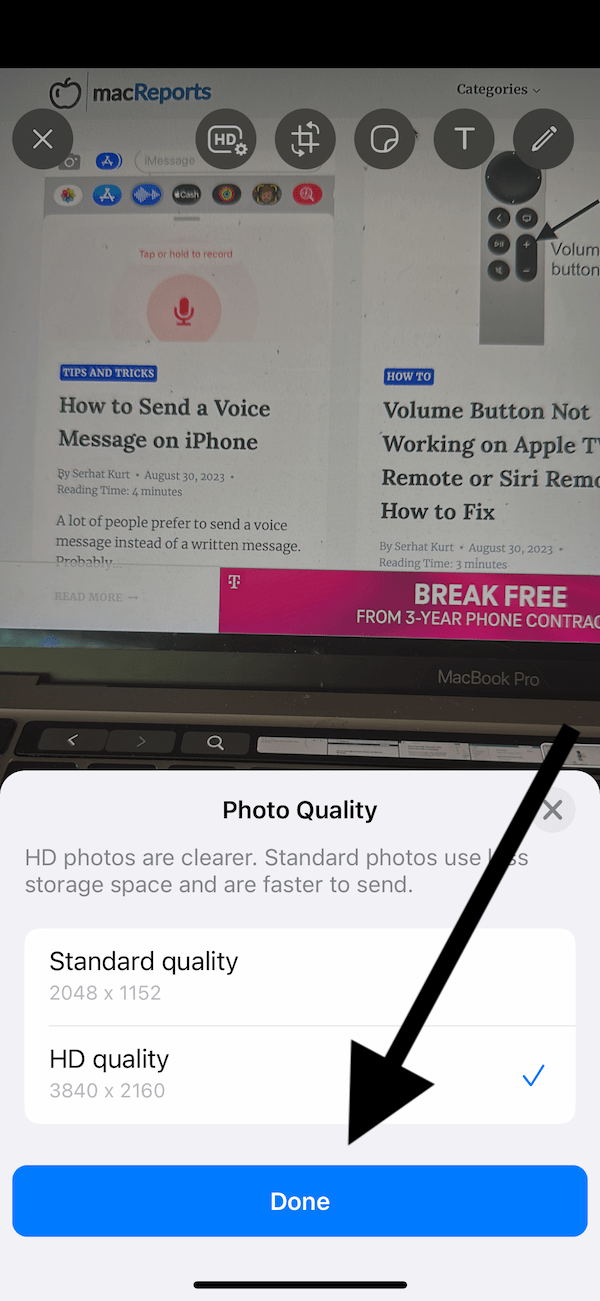 You will see that the HD icon is now selected. Now tap the blue Send button to send the file.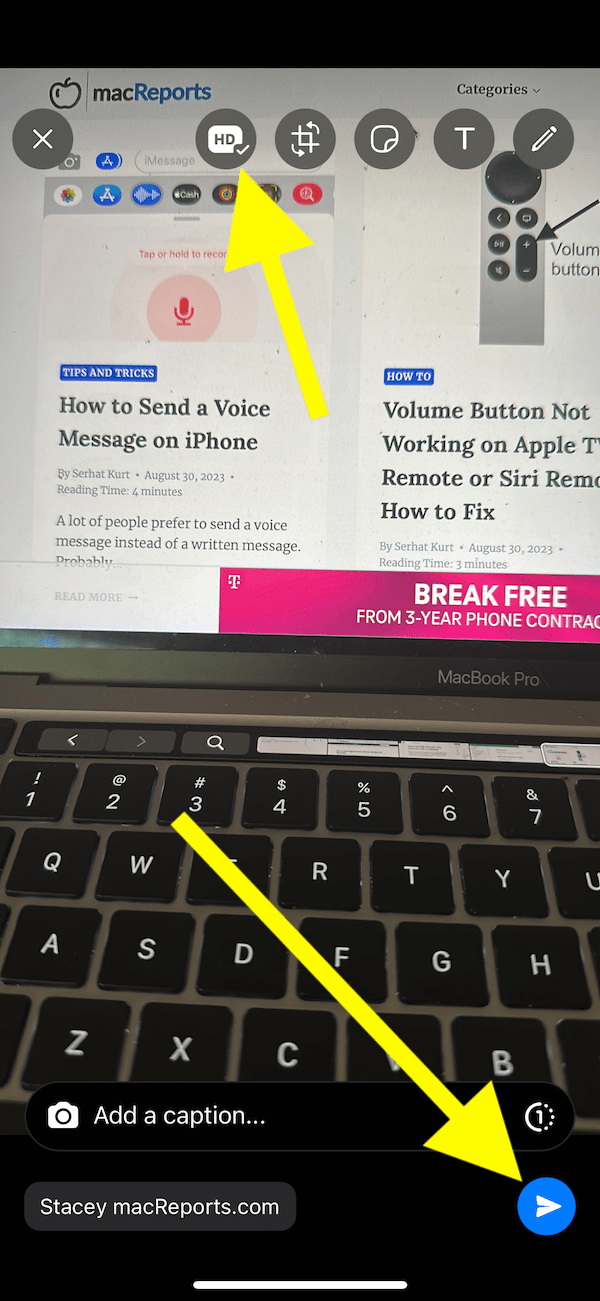 The recipient will see an HD label on the photo or video, indicating it is a high-quality media file.
You can also send HD photos using the WhatsApp web version. Simply follow the same steps described above.
Related articles