What is MagSafe and How do I use it?
One of the new features of the iPhone 12 is something called MagSafe. But, what exactly is MagSafe? Well, MagSafe is a couple of things rolled into one. It is both a mounting and a charging system. The charging system on the new iPhones is still compatible with Qi wireless charging. In addition, MagSafe includes a magnetic component that is also used to attach accessories.
See also: How to Fix When your iPhone Won't Charge or Charges Slowly
You might recognize the name Magsafe. This is the same name used for the technology that used to be included in the Macbook charging cables. The MagSafe for MacBook chargers was magnetized so that the charging cable would click into place, but if the cable was suddenly pulled, it would disconnect and leave the Macbook safely in place (and spare the person who tripped over your charging cable).
See also: Set Up a New iPhone: How to Transfer Data from your Old iPhone
Although the MagSafe technology is incorporated into the new iPhone models, the new phones still ship with the standard lightning connector. To make use of the new MagSafe tech, you will need to purchase a MagSafe charger or accessory.
See also: How to Share Files and Folders in iCloud Drive
MagSafe Technology
Magnetometer: Senses and reacts to magnetic field strength.
Nanocrystalline shield: Captures magnetic flux
Magnet array and Alignment magnet: Allows an improvement over regular Qi wireless chargers. With Qi charging, if the device and the charger are not lined up properly, the charging efficiency is seriously reduced and devices charge more slowly, or not at all.
Charging Coil: Through magnetic induction, creates the electrical power that charges the device. A charging coil present in all devices that can be charged wirelessly.
NFC: This sensor is separate from the NFC sensor used for things like Apple Pay transactions.
E-shield: Allows the system to safely charge at up to 15 W.
See also: Customize your iPhone Home Screen for Free
MagSafe Chargers
The MagSafe charging technology allows charging at 15 W of power, whereas with a standard Qi charger, you are limited to around 7.5 W.
See also: This Password has Appeared in a Data Leak: Security Recommendations on iPhone
How to Use MagSafe Charger
Although designed to work with the iPhone 12 models and MagSafe accessories, MagSafe chargers can still be used with other Qi-certified devices and accessories, however, you will be limited to the standard Qi charging power. So, you can still use it to wirelessly charge your other iPhones (8 and up) or your AirPods.
See also: AirPods Wireless Charging Not Working, Fix
MagSafe Charger Setup
The charger should be placed, face up on a flat surface. You need to make sure there are no metal objects nearby that will come between the charger and the device.
The USB-C cable on the MagSafe charger should be connected to a power adapter capable of at least 12 W, but works best when connected to an adapter capable of 20 W or more. The USB-C cable may also be connected to your Mac.
See also: iPhone Silencing your Calls? How to Fix iPhone not Ringing Problem
Charging
** Make sure there are no objects nearby that can be harmed by the magnets used in the MagSafe technology; Items that have magnetic strips or RFID chips. Don't leave your credit cards, hotel key cards, passports, key fobs etc. nearby or let them slip between the iPhone and the MagSafe charger
Remove any cases with metal materials or cases that are especially thick. If you are using the MagSafe wallet accessory, remove that. MagSafe cases can be left in place.
Place your iPhone on the charger, face up. A charge indicator will appear on your screen.
See also:
MagSafe Accessories
According to Apple, "MagSafe is a new ecosystem of accessories for easy attachment and faster wireless charging."
Cases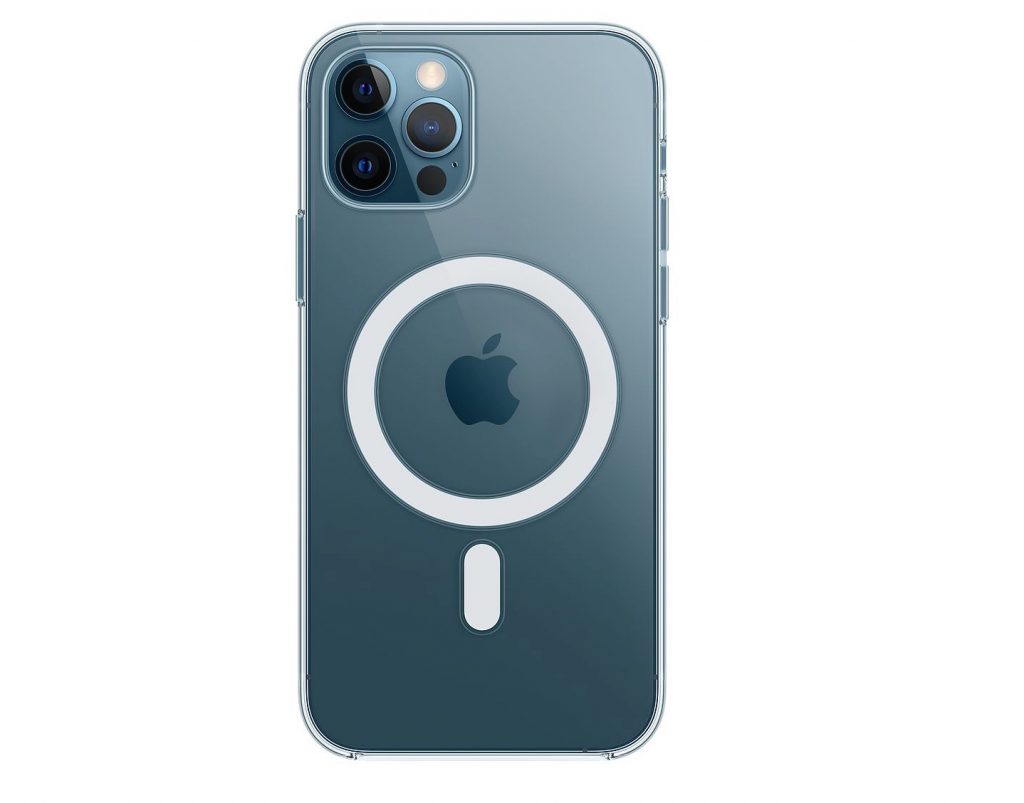 Apple has MagSafe cases available for iPhone 12 models. The case itself attaches to the phone using the MagSafe magnets, so putting the case on your iPhone is easy and the case will be securely attached to your phone. The MagSafe cases let the iPhone make use of MagSafe chargers and other MagSafe accessories.
See also: How To Delete Music From Your iPhone, iPad, Apple Watch or Mac
Wallets
The wallet accessory attaches to the back of your iPhone 12. It will firmly attach to your phone through a MagSafe case. It is designed, as most wallets are, to hold your IDs and credit cards.
See also: How To Block or Unblock A Number Or Contact On Your iPhone
The wallet incorporates a special protective shield, which keeps your credit cards safe from the damaging effects of the magnets used in the MagSafe tech. Note: You must, however, remove the wallet from the back of your iPhone before charging your phone with the MagSafe charger.
Leather Sleeves
Apple has described a not-yet-available alternative to a case – a leather sleeve that you will slide your iPhone into. One cool feature of this accessory is a window in the sleeve which will show a clock when your iPhone is inside. This is possible because the iPhone detects the sleeve and is then able to show the clock in the correct position on the phone's display.
Recent Articles: