Adobe's Support for Flash Player Will End: What Does This Mean for Mac Users?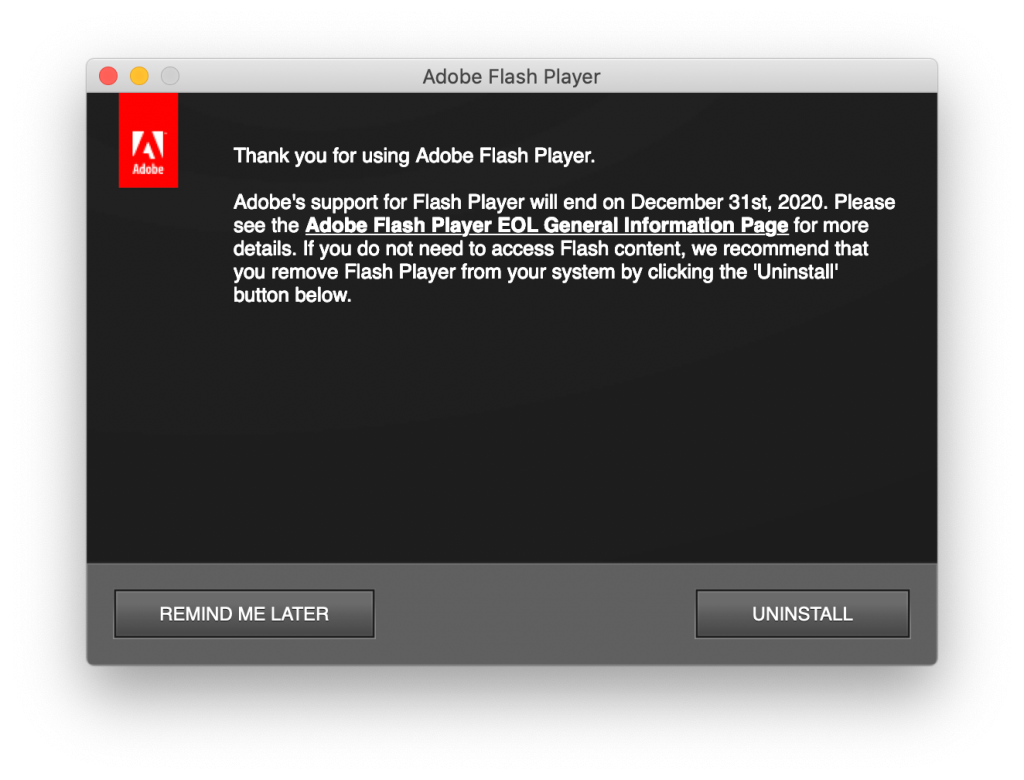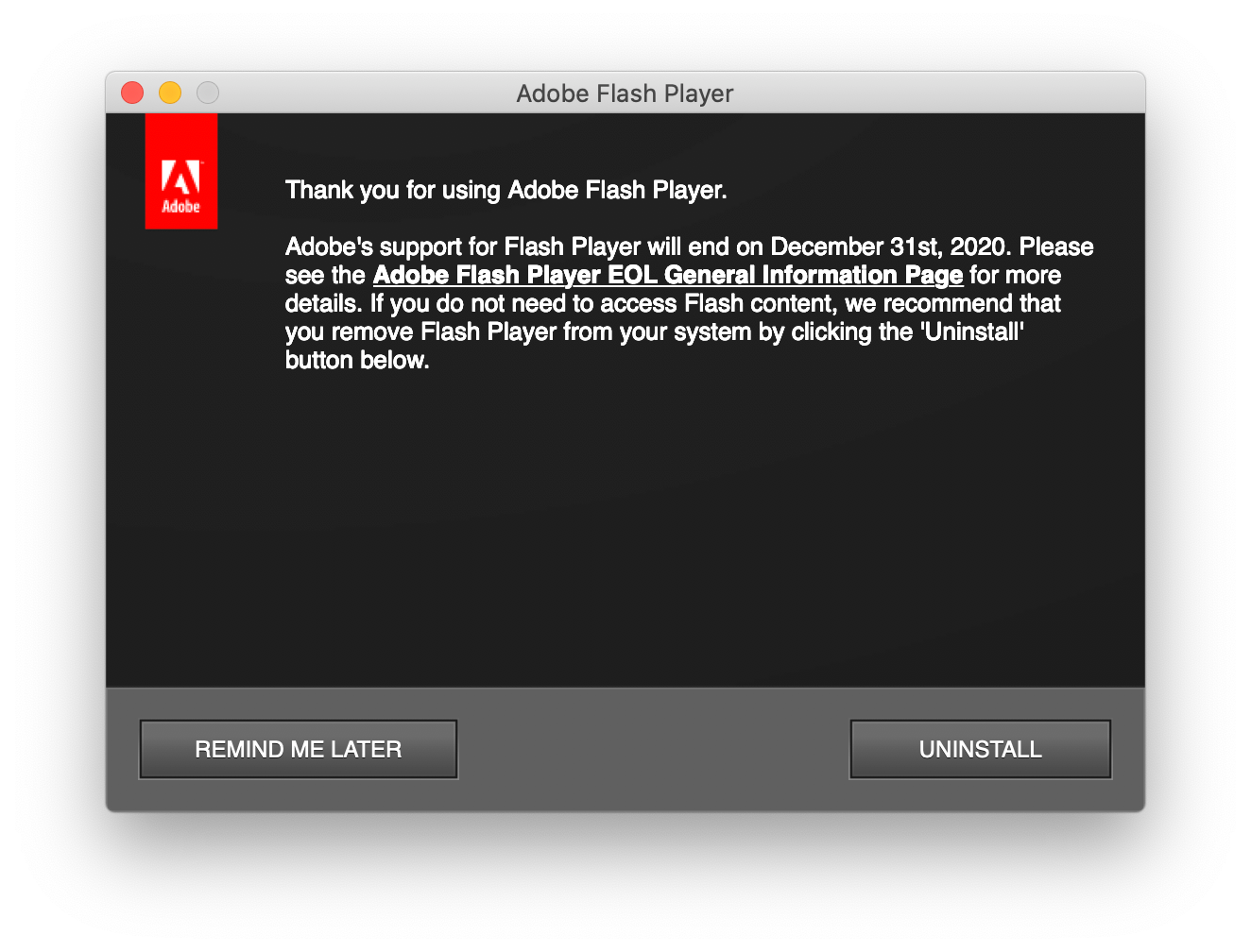 Adobe Flash Player will officially reach its end-of-life (EOL) status on December 31, 2020 after nearly 25 years. If you don't keep up with tech news, you may have learned about this from a pop-up like the one above. This means that Flash Player will no longer be distributed, supported or updated by Adobe. But what does this mean for Mac users?
See also: Is your Mac ready for Big Sur? Important Steps before you Upgrade
Although you've no doubt heard of Adobe's Flash Player, you may not be that familiar with what it is used for. In this article, we will discuss what Flash Player does, the effects of its upcoming EOL status, and the steps you should take to prepare for Flash Player's final days.
See also:
About Flash Player
Adobe Flash Player is a computer software, distributed as freeware, that has allowed users to play Adobe Flash content. The content has often included multimedia content, internet applications and streaming audio and video. It was once a common format for web games and animations. Flash Player has most commonly been run as a browser plug-in.
See also: Among Us on Mac: Play for Free, No Steam Required
For quite some time – about ten years – Apple hasn't pre-loaded Adobe Flash Player on Mac. Users had to install it from Adobe, and then, once it was installed, give permission for each website to run the Flash Plugin.
See also: How to Back Up your Mac with Time Machine
More recently, most browsers have already been phasing out their support for Flash Player. None of the major browsers are expected to support Flash Player after December 31st. With the release of version 14, Safari no longer supports Flash; Flash Player no longer loads and Flash content will not play in Safari 14.
See also: This Password has Appeared in a Data Leak: Security Recommendations on iPhone
Why is it Ending?
In July of 2017, Adobe announced that Flash Player will no longer be supported after December 2020. The reasons given for sunsetting Flash Player are:
See also: Set Up a New iPhone: How to Transfer Data from your Old iPhone
Diminished usage of the technology
Availability of better, more secure options such as HTML5, WebGL and WebAssembly.
See also: How to Clear the Browser Cache in Safari on Mac
Should I Uninstall Flash Player?
Once Flash Player's support ends, there will be no more security updates. This means that keeping Flash Player installed poses a significant security threat and, for that reason, all users are encouraged to remove it from their systems before the EOL date.
See also: Is Safari Not Working on Mac? How You Can Fix It
Most browsers will no longer support Flash Player and so the software will not run on updated versions of browsers such as Safari, Chrome and Firefox after December.
See also: Mac App Store not Updating Apps
You may be concerned that some of the websites or resources you use, still require Flash Player, however, very few websites still use Flash, and it has never been supported on iOS devices.
See also: How To Uninstall Flash Player On Mac
Flash Player will no longer be available for download after December 31st and although copies of it may be found on third-party sites, it is highly recommended that you do not download unauthorized copies of Flash Player from third-party sites. Not only will these copies carry the risks that come from not having available security updates, but the third-party copies of Flash Player may very well come with malware attached.
See also: How to Create, View, Edit, and Restore Bookmarks in Safari on Mac
How to Uninstall
It is easy to uninstall a program from your Mac. Although the latest version of Safari, Safari 14, no longer supports Flash Player, you may still have it installed on your system. You may also have been using Flash Player with another browser like Chrome or Firefox or an older version of Safari. Even if you won't be using a browser that supports Flash Player, you may still want to uninstall it to remove the unused files from your computer. To uninstall Flash Player:
See also: A Guide to Buying a Used iPhone or iPad
Open Finder. From the menu bar at the top of your screen select Go, then select Utilities from the dropdown menu.
Double click on Adobe Flash Player Install Manager.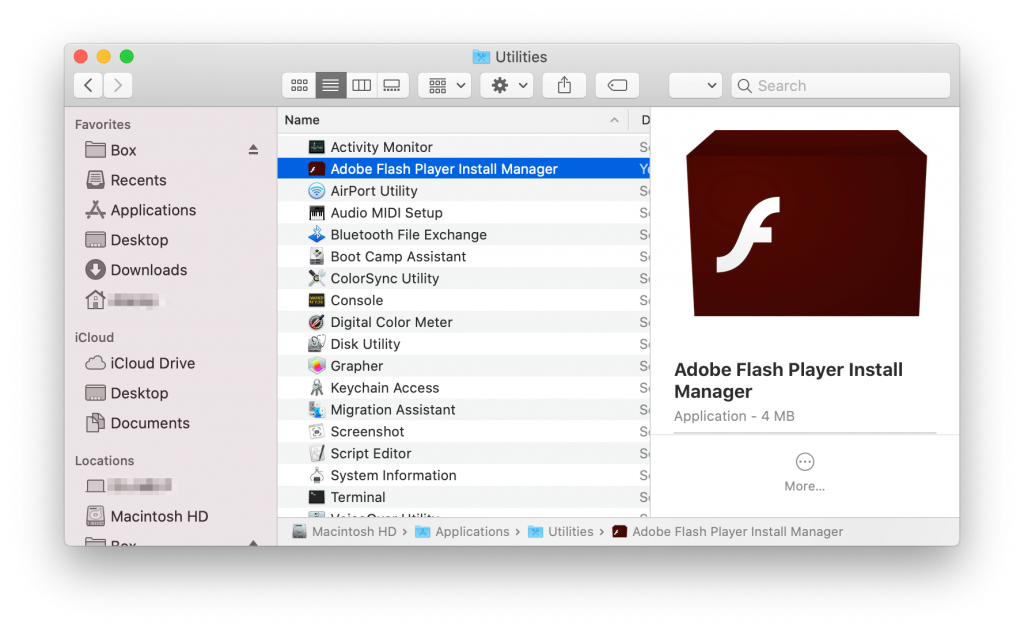 Click on Uninstall.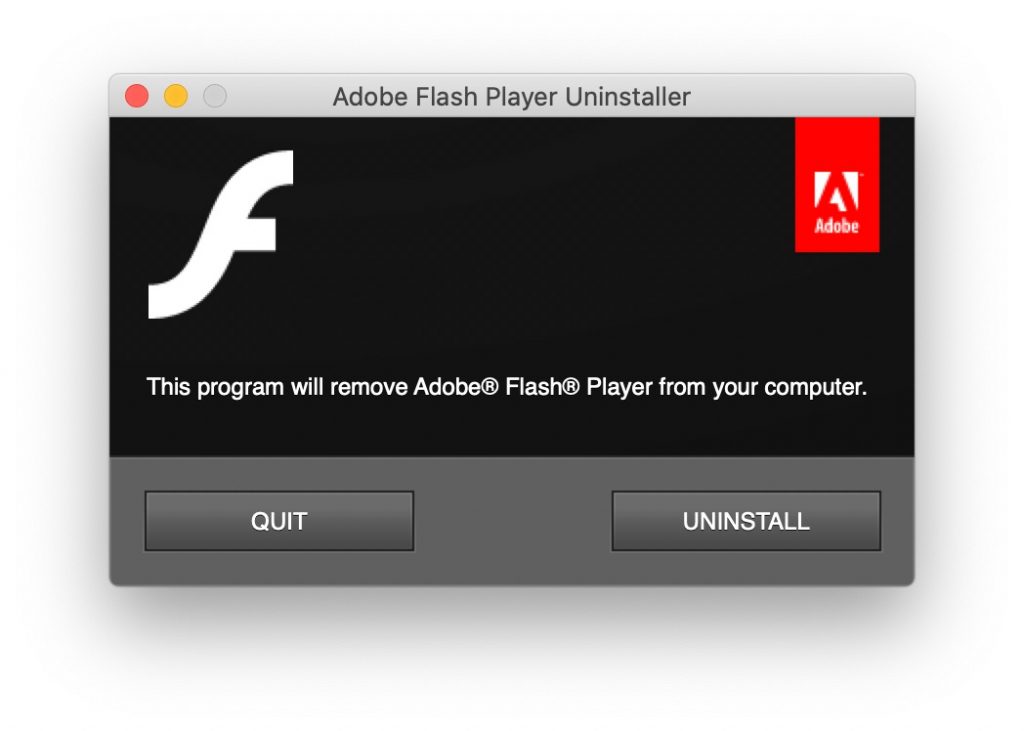 Enter your user name and password.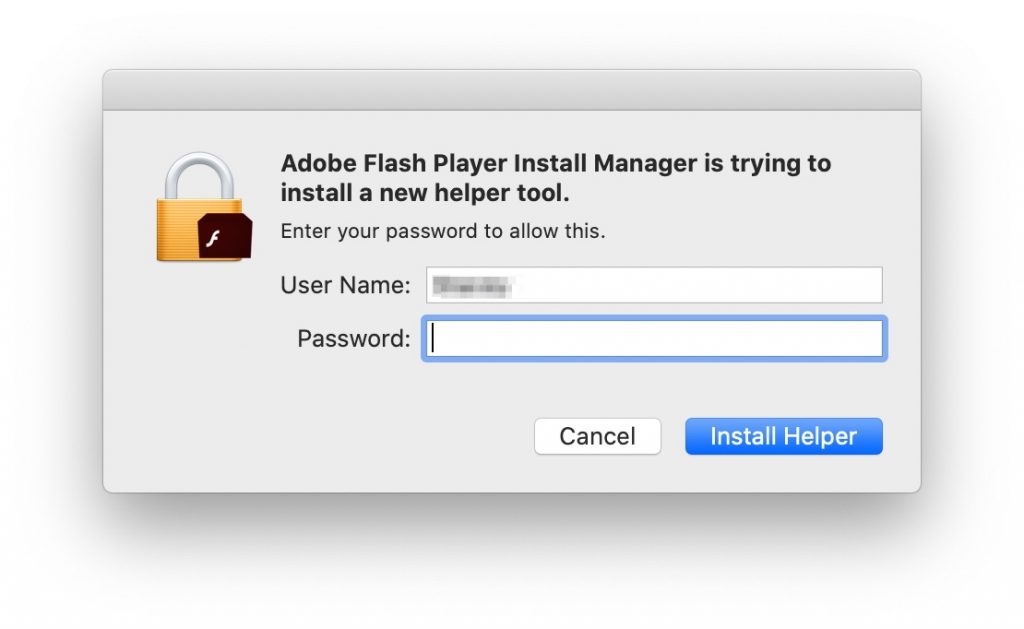 If prompted, close applications like Safari and click Retry.
You will see a window verifying that Flash Player was removed from your system.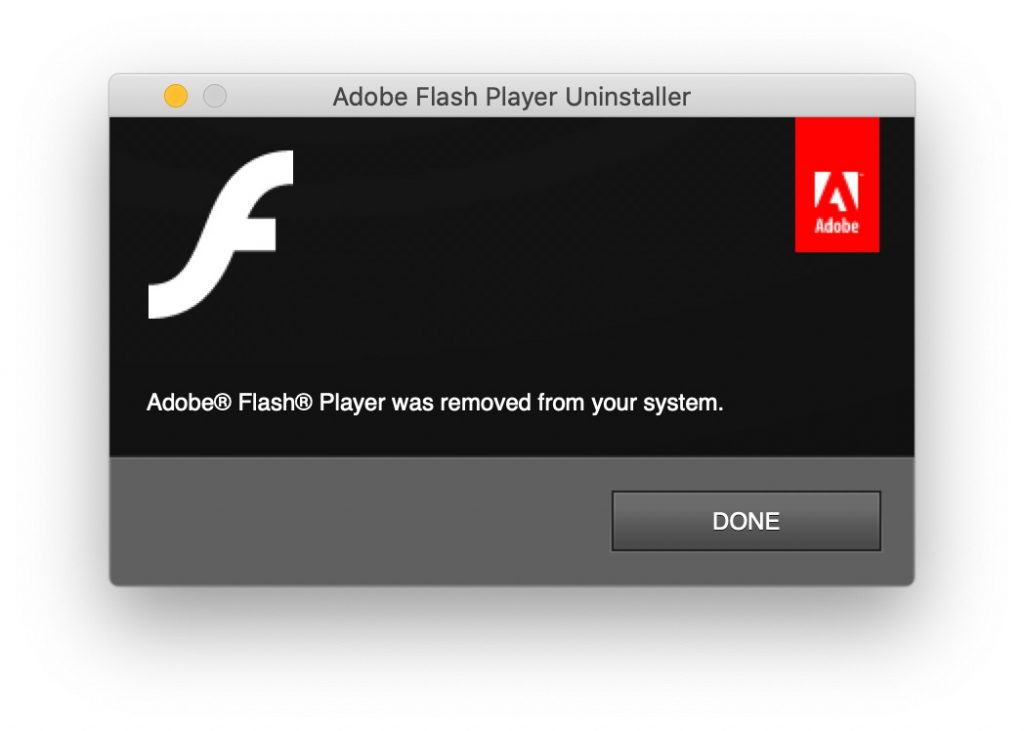 See also: How to Set Up Smart Mailboxes on your Mac
Now, when you look in Finder under Utilities, you will no longer see Adobe Flash Player Install Manager. If you have questions about or problems with uninstalling, you can go to Adobe's help site, helpx.adobe.com, and search for help on the issue you're having.
Recent Articles: